So many good things were announced during this year's Anime Expo! What are you looking forward to most? I know that I screamed like a maniac when I saw the new Kuroshitsuji series… Hopefully soon we'll get some figures of them up on this report, but for now, check out this week's amazing 117 new figures!
※ Please note that some products may be unavailable in selected regions.
figma Jujutsu Kaisen Toge Inumaki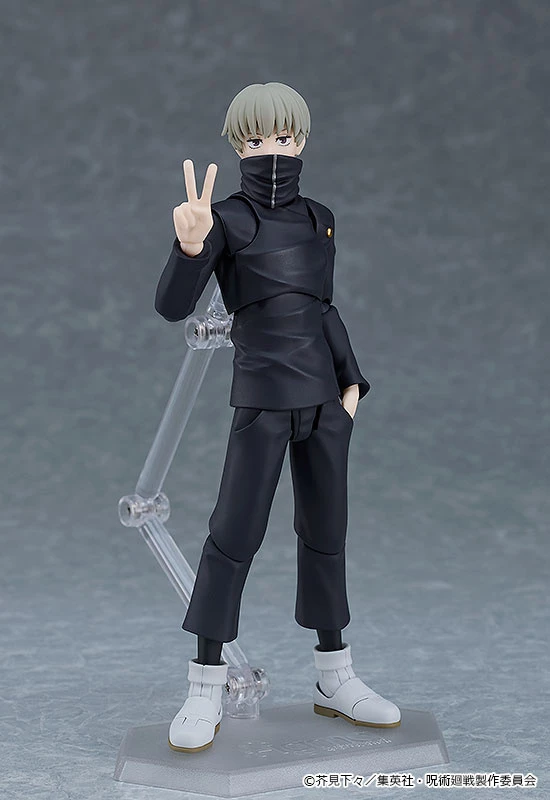 "Salmon."
From the anime series "Jujutsu Kaisen" comes a figma of Toge Inumaki!
Luminasta Spy x Family Anya Forger: Family Outing Ver.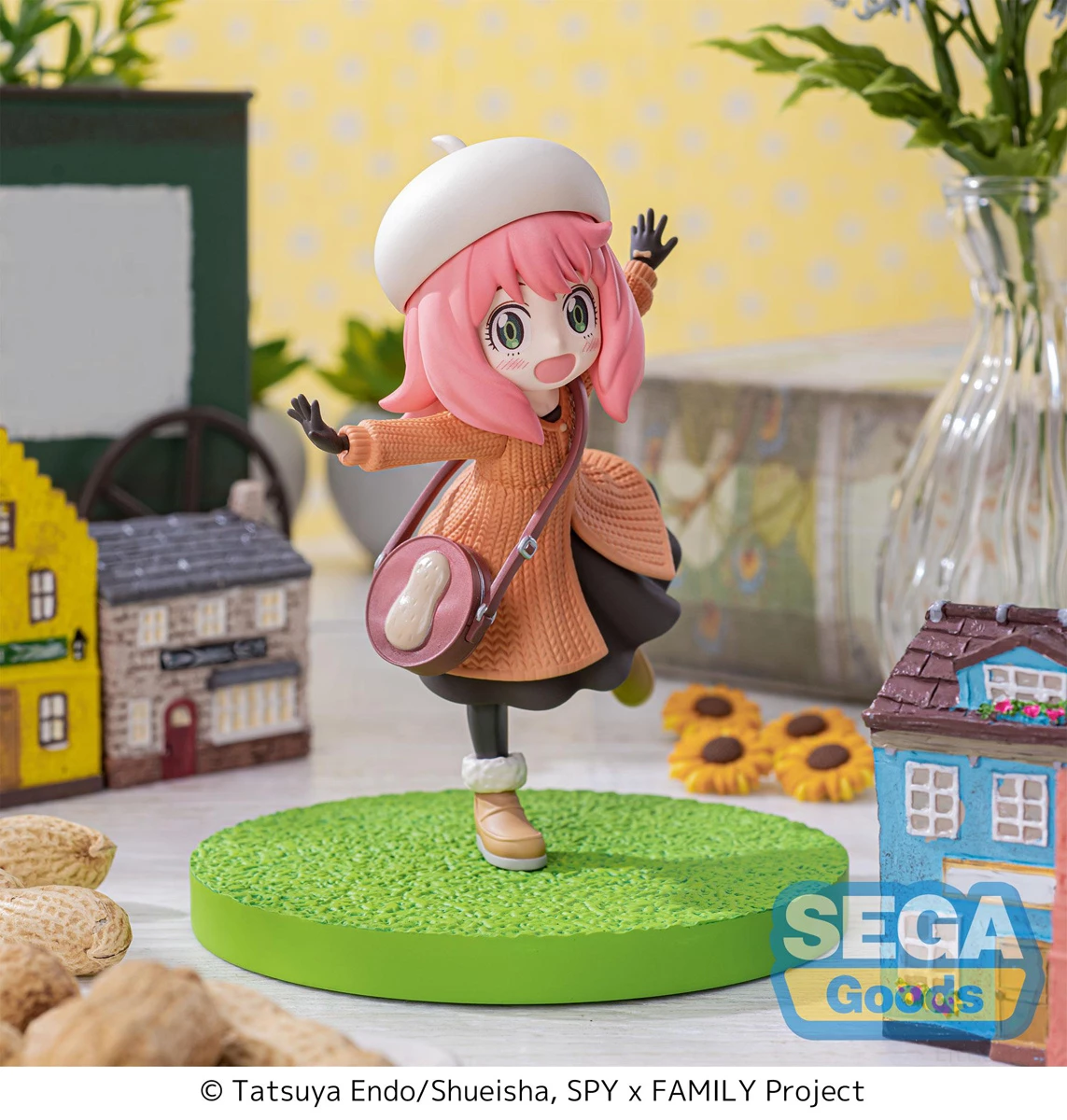 Anya Forger is one of the four main characters in the series, SPY X FAMILY. Formally known as Subject 007, she is a escapee of an underground experiment which allows her to read people's thoughts. Utilizing her new power, she was able to trick Loid Forger and Yor Forger into adopting her.
Luminasta The Dangers in My Heart Anna Yamada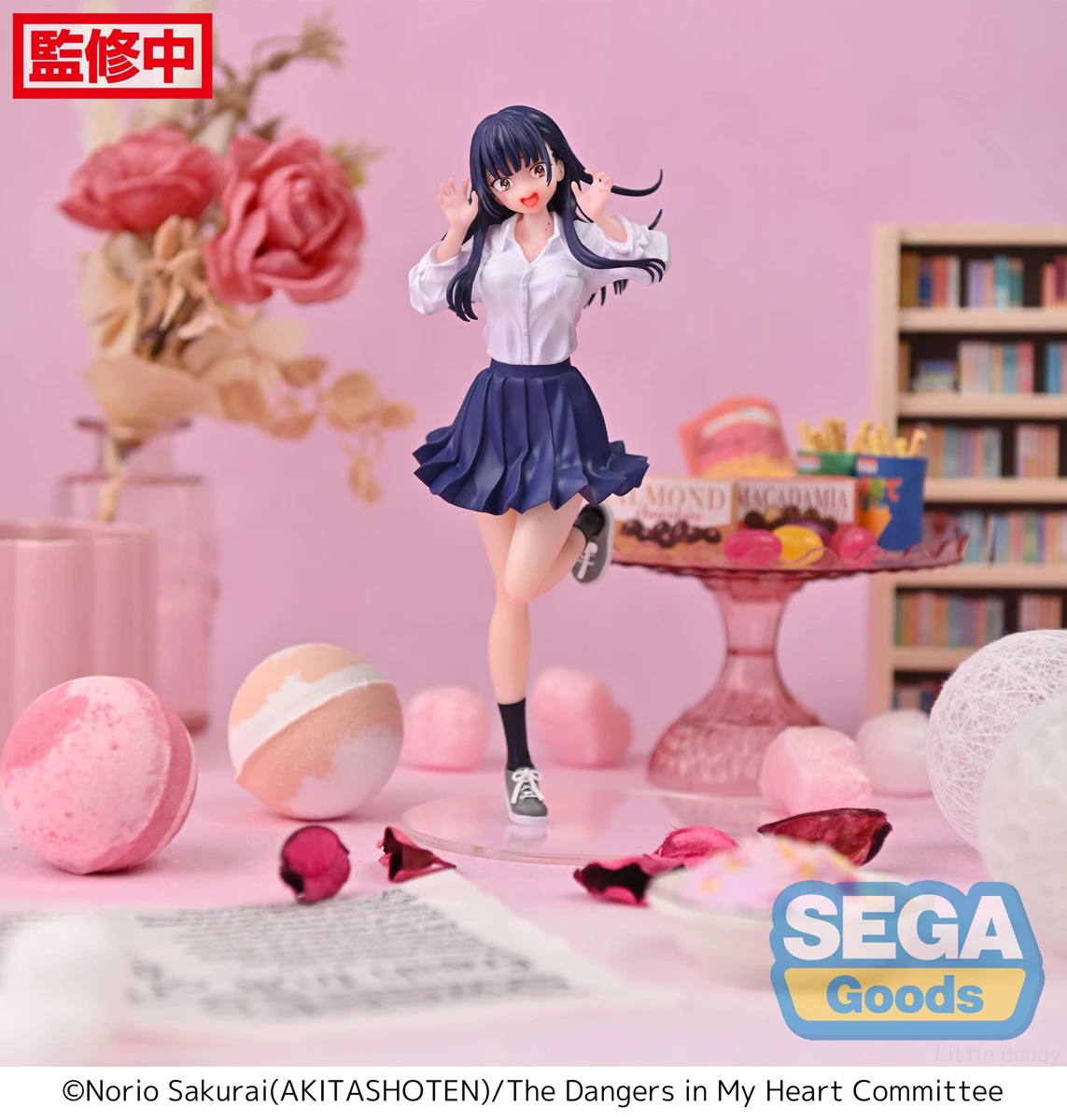 Anna Yamada is the secondary protagonist in the anime series, The Dangers in My Heart. Anna is a fashionable and popular young woman with a bright personality. She hides her insecurities with bright smiles and even has a mild case of androphobia in which she avoids contact with most men. She first meets Ichibkawa Kyoutarou as virtual chat buddies that eventually let her guard down around him.
Hatsune Miku: Colorful Stage! Empty Sekai Miku Ver. Super Premium Figure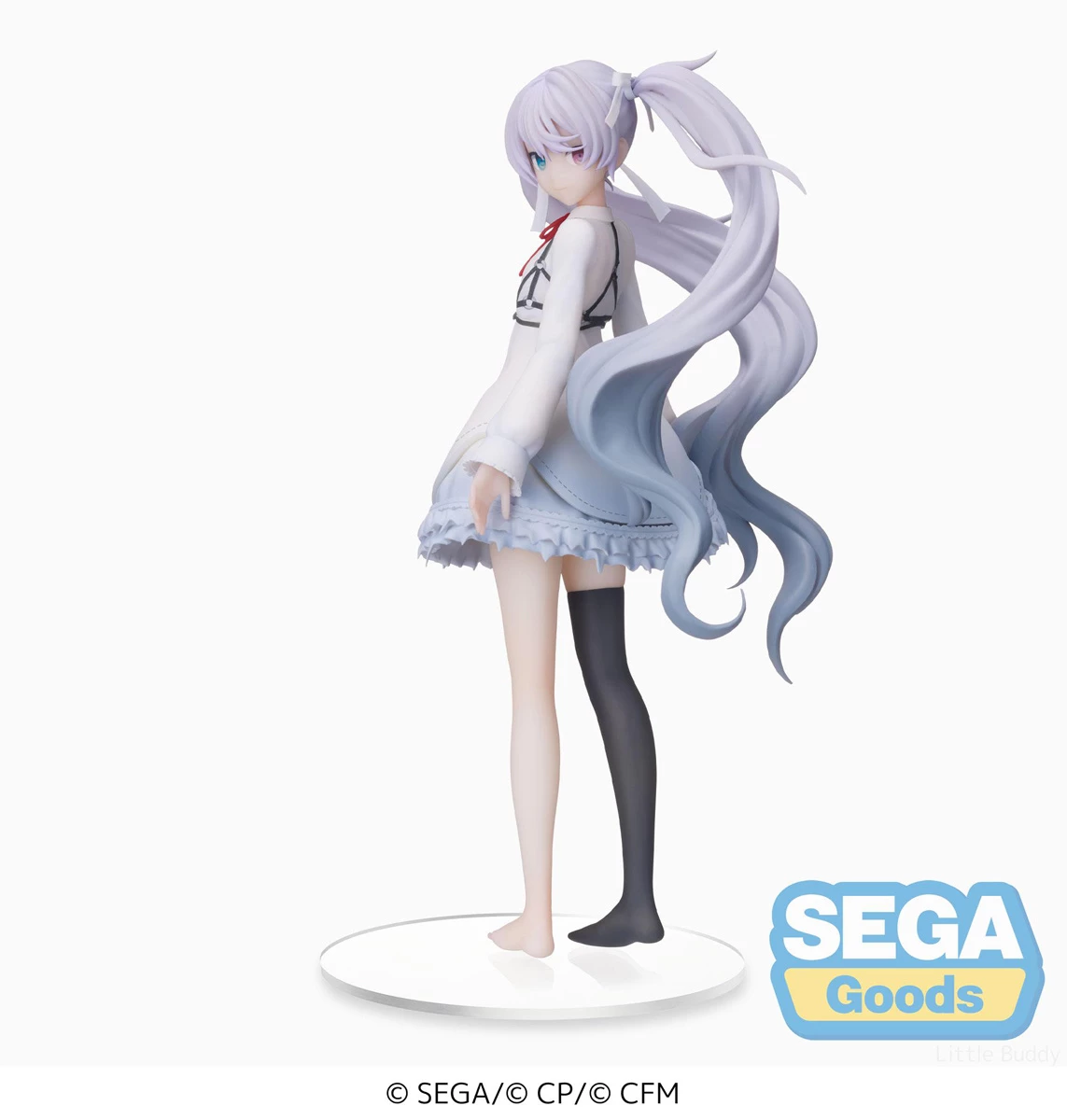 Hatsune Miku, codenamed CV01, is considered the most popular and well known VOCALOID, and the first to become a pop idol. The name of the character comes from merging the Japanese words for first (hatsun), sound (ne), and future (miku), thus meaning "the first sound of the future, referring to her position as the first member of Crypton's "Character Vocal Series."
Movingood!!! The Quintessential Quintuplets the Movie Nino Nakano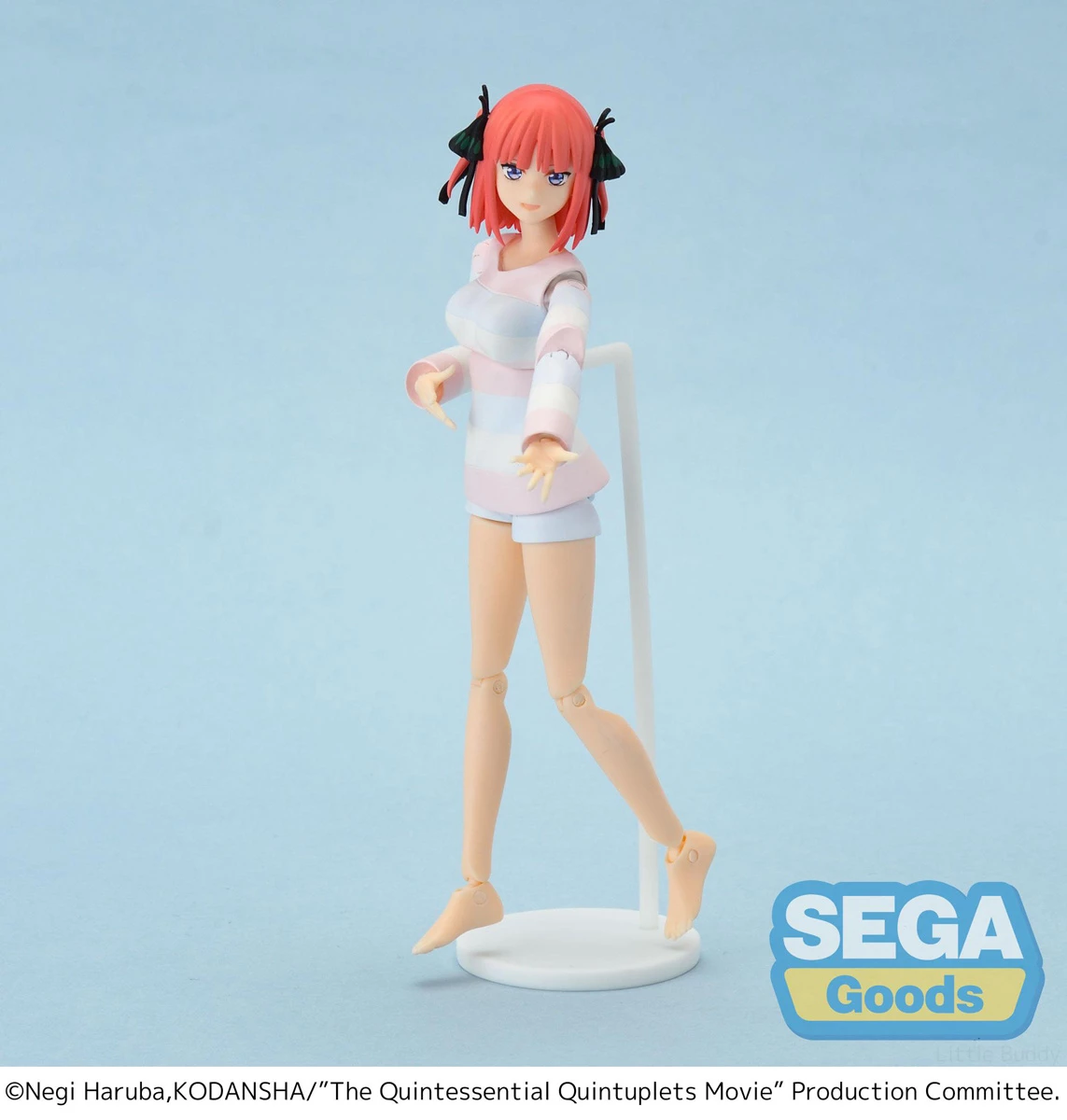 Desktop x Decorate Collections Love Live! Hasu no Sora Jogakuin School Idol Club Sayaka Murano
Sayaka Murano is the main character in the anime series, Link! Like! Love Live! She is a first year student at the Hasunosora Girls' High School. She is a member of the Hasunosora Girls' High School Idol Club's subunit called DOLLCHESTRA. Even though Sayaka is clumsy, she makes up for it with genuine hard work to accomplish her goals.
Spy Classroom Monika Premium Perching Figure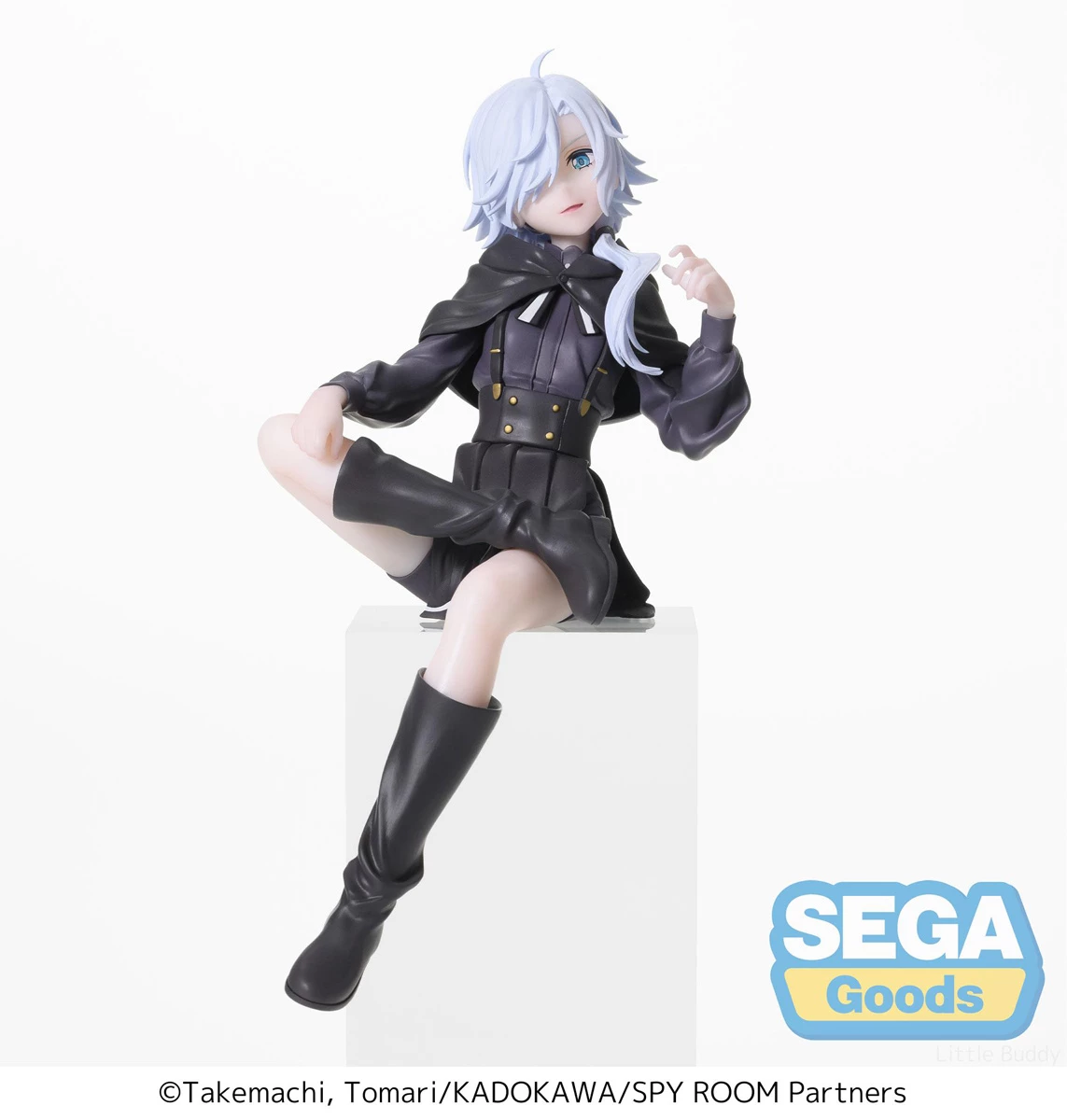 Monika, better known by her alias Glint, is one of the main characters in the Spy Classroom anime series. Monika doesn't have a unique trait or excels at one talent like the other girls in the classroom, instead she is able to learn and adapt to things very quickly. Monika's true weapon is her ability to make high speed and accurate mental calculations.
Luminasta Re:Zero -Starting Life in Another World- Ram: Mofumofu Puck Ver.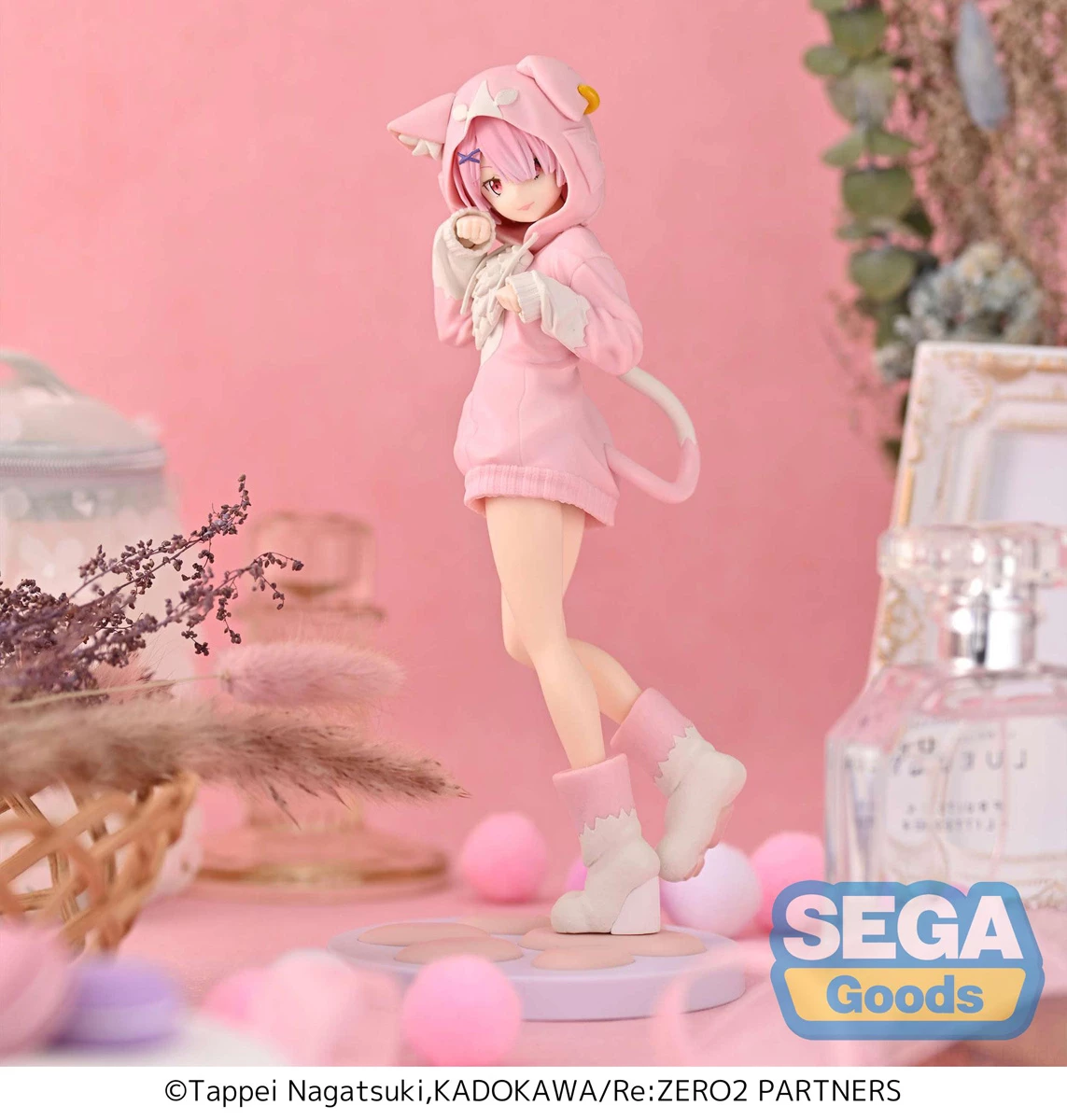 Ram is from the popular anime series, re: Zero – Starting Life in Another World. She has pink hair which she wears parted on the right, and still has a full horn, which grants her magical power. Along with her twin sister, Rem, Ram works as a maid for Margrave Roswall L Mathers.
Luminasta Re:Zero -Starting Life in Another World- Rem: Mofumofu Puck Ver.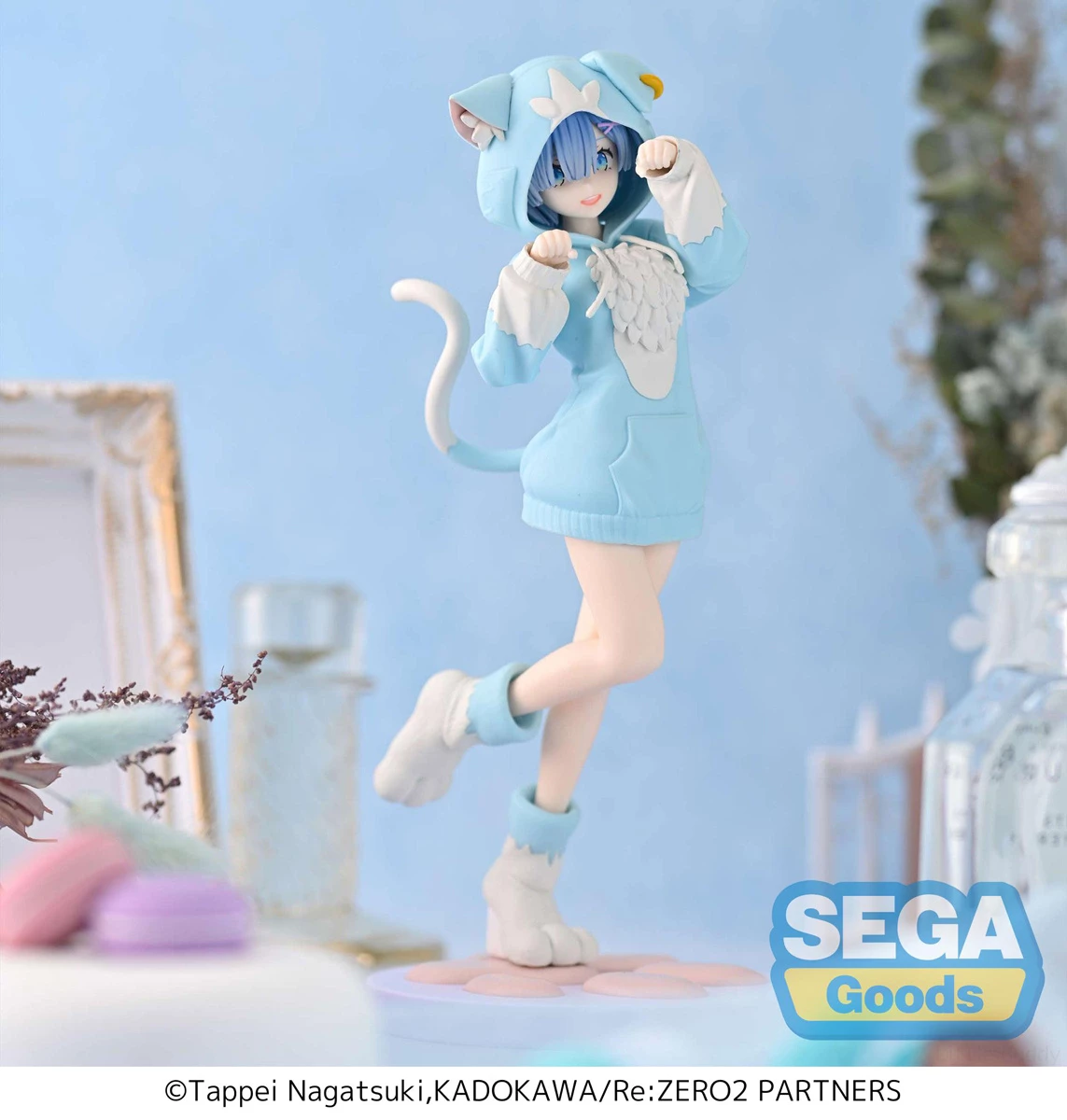 Rem is one of the twin maids who worked for Roswaal in the Re:Zero series. Rem and Ram are identical twins except for the color and parting of their hair. With her light blue hair, maid dress, and very cute personality. Rem is found at the top of the popularity charts of characters from the Re:Zero series.
Luminasta Spy x Family Loid Forger: Tennis Ver.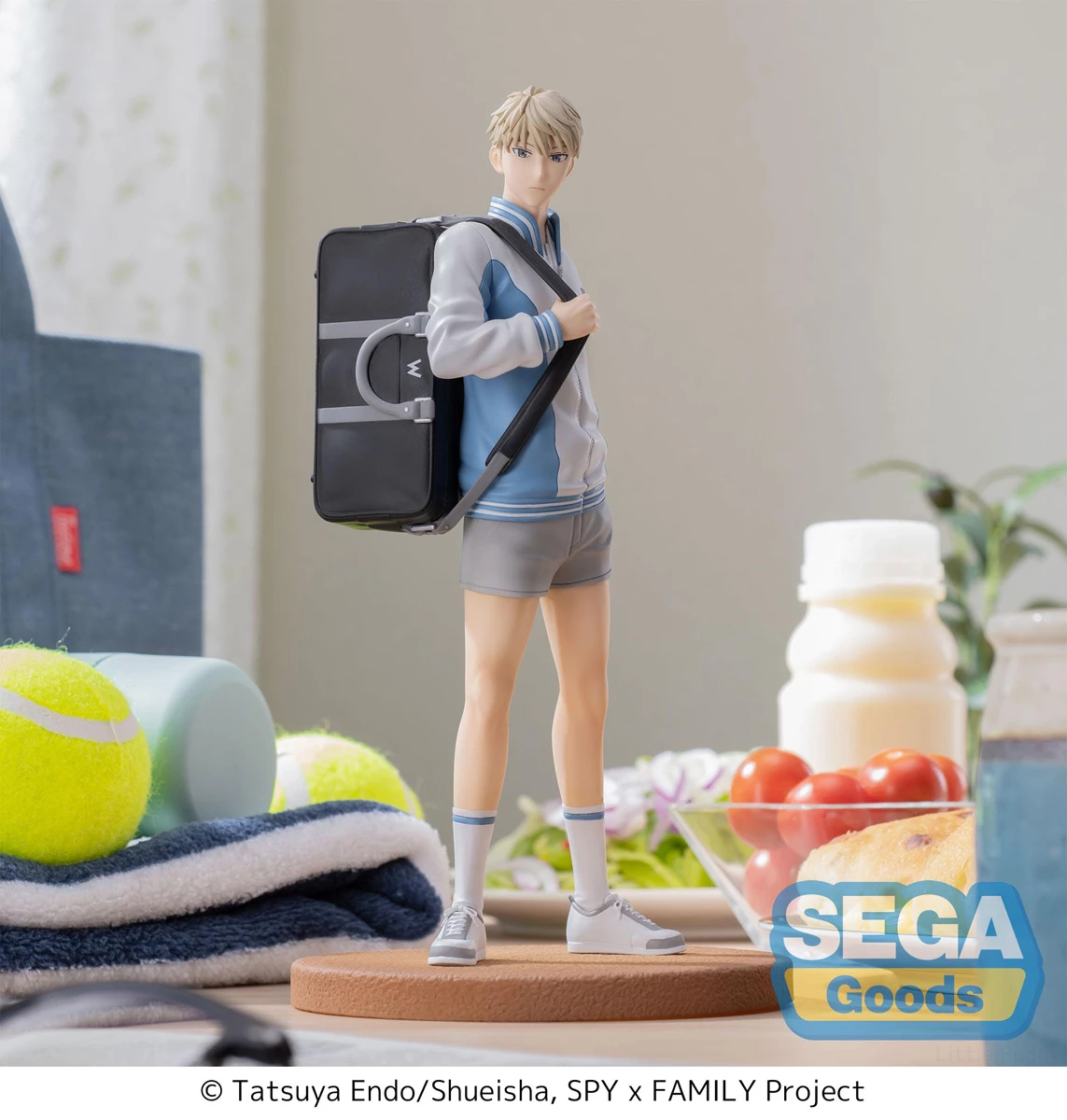 Loid Forger is the main character of the SPYxFAMILY series. He gave up his entire life to become an undercover spy under the codename, Twilight. In his current mission, he must portray a married man so he entered a marriage with Yor Briar and adopted Anya Forger.
Demon Slayer: Kimetsu no Yaiba Mitsuri Kanroji: Swordsmith Village Arc Ver. Premium Perching Figure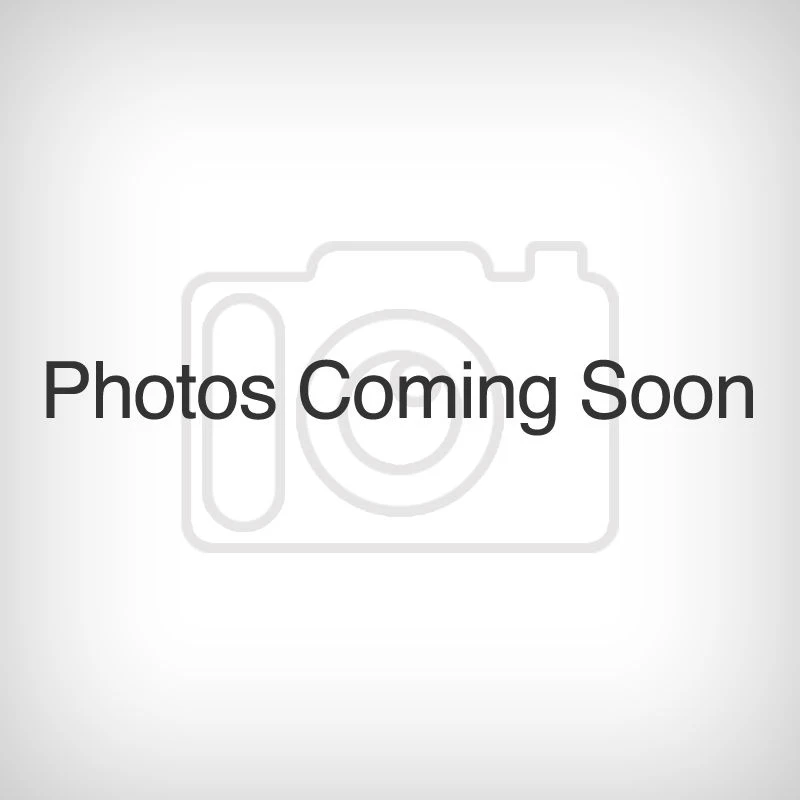 Mitsuri Kanroji is a powerful demon slayer found in the popular anime series, Kimetsu no Yaiba. She is the Love Hashira of the Nine Pillars of the Demon Slayer Corps. Mitsuri is a very emotional and passionate person who always finds good things to say about people… only in her head. While Mitsuri is always kind to others, she has a rather shy personality and is easily flustered. Her strong positive feelings towards people reflects in her sword fighting style called Love Breathing.
Hatsune Miku: Symphony 2022 Ver. Figure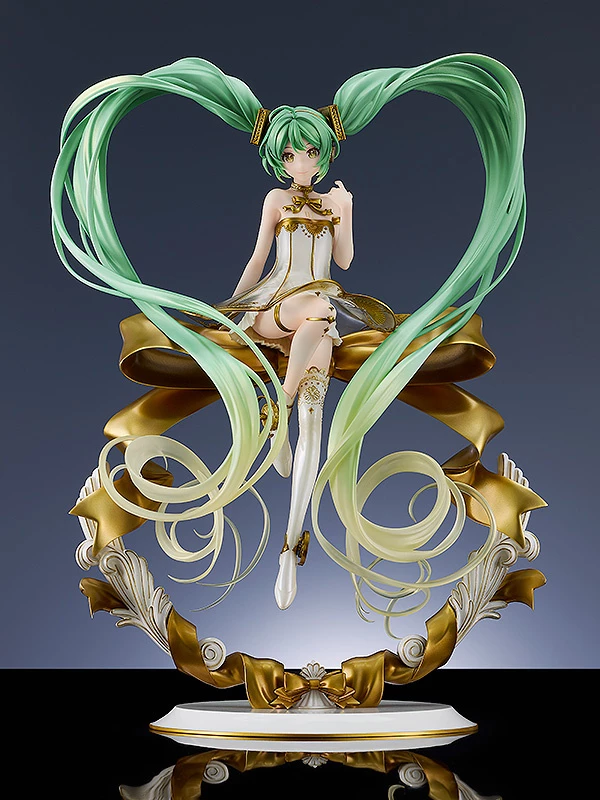 Presenting a scale figure of the Hatsune Miku Symphony 2022 key visual illustration!
From "Character Vocal Series 01: Hatsune Miku" comes a scale figure of Hatsune Miku based on the main visual illustration from the full orchestra concert "Hatsune Miku Symphony 2022"! Illustrator Rella's fantastic, beautiful main visual illustration has been carefully brought into figure form. Miku's gramophone-inspired dress features translucent parts and delicate pearl and gold paintwork. Her delicate expression and heart-shaped hairstyle are just two highlights of this figure packed with charm. The base of the figure, designed specially for the figure, is another highlight you won't want to miss!
Nendoroid Needy Streamer Overload OMGkawaiiAngel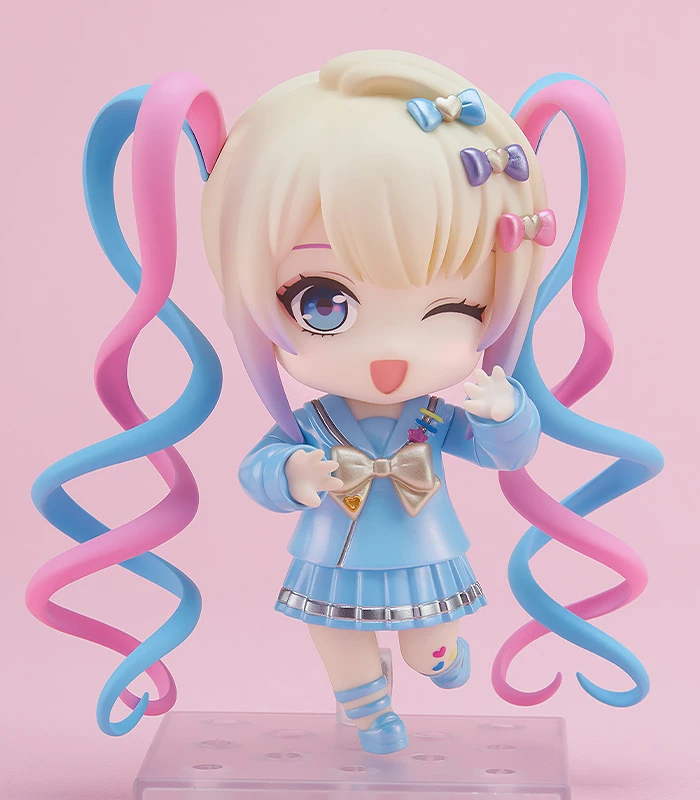 The Internet Angel joins the Nendoroid series!
From the game "NEEDY STREAMER OVERLOAD" comes a Nendoroid of the Internet Angel OMGkawaiiAngel!
Luminasta KonoSuba: An Explosion on This Wonderful World! Yunyun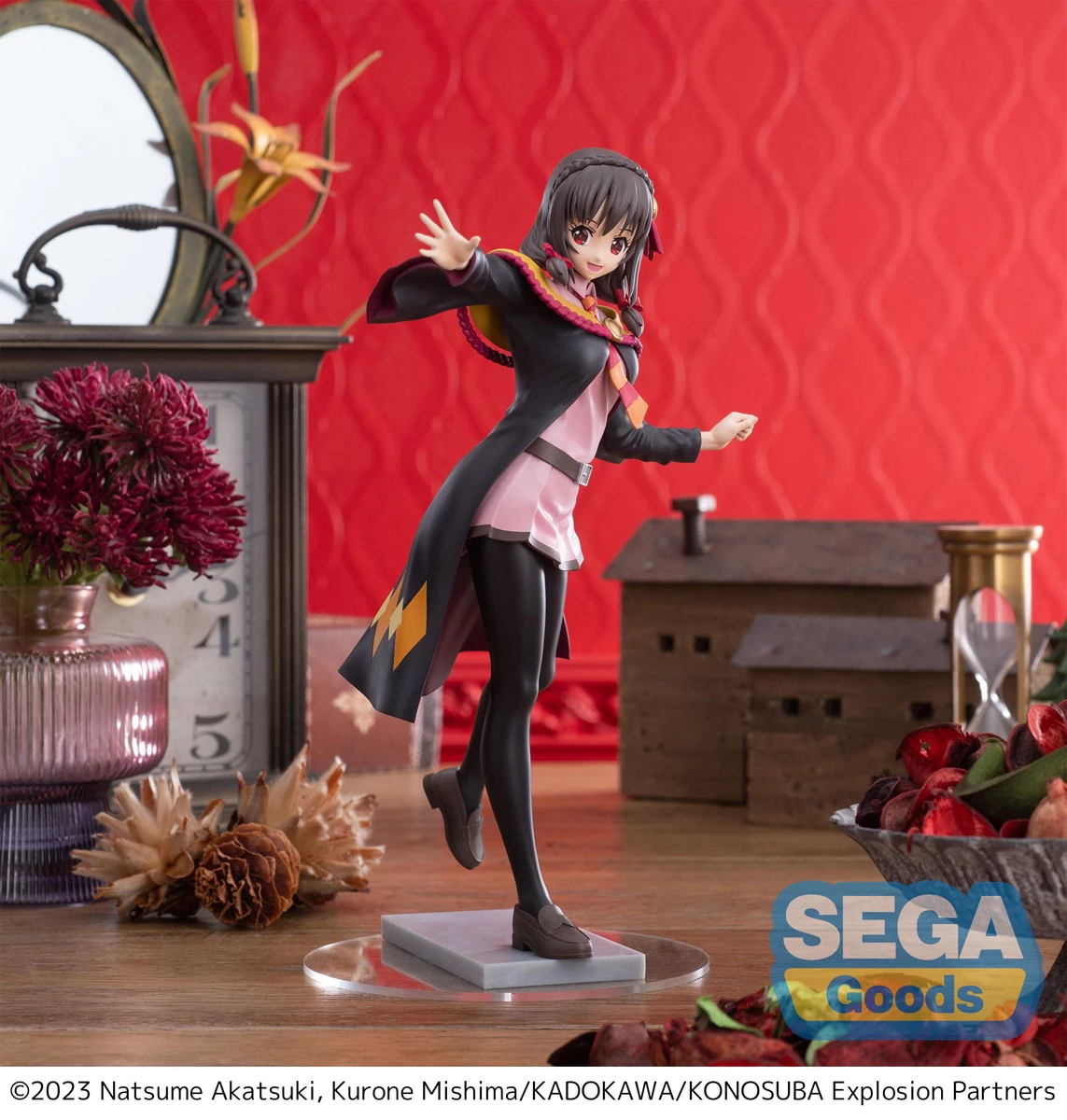 Yunyun is a character in the Konosuba series. She is a member and future chief of the Crimson Demons, the same village and clan that Megumin came from. Just like the other mages from the Crimson Demons, Yunyun is a very powerful and skillful mage.
Desktop x Decorate Collections Love Live! Hasu no Sora Jogakuin School Idol Club Tsuzuri Yugiri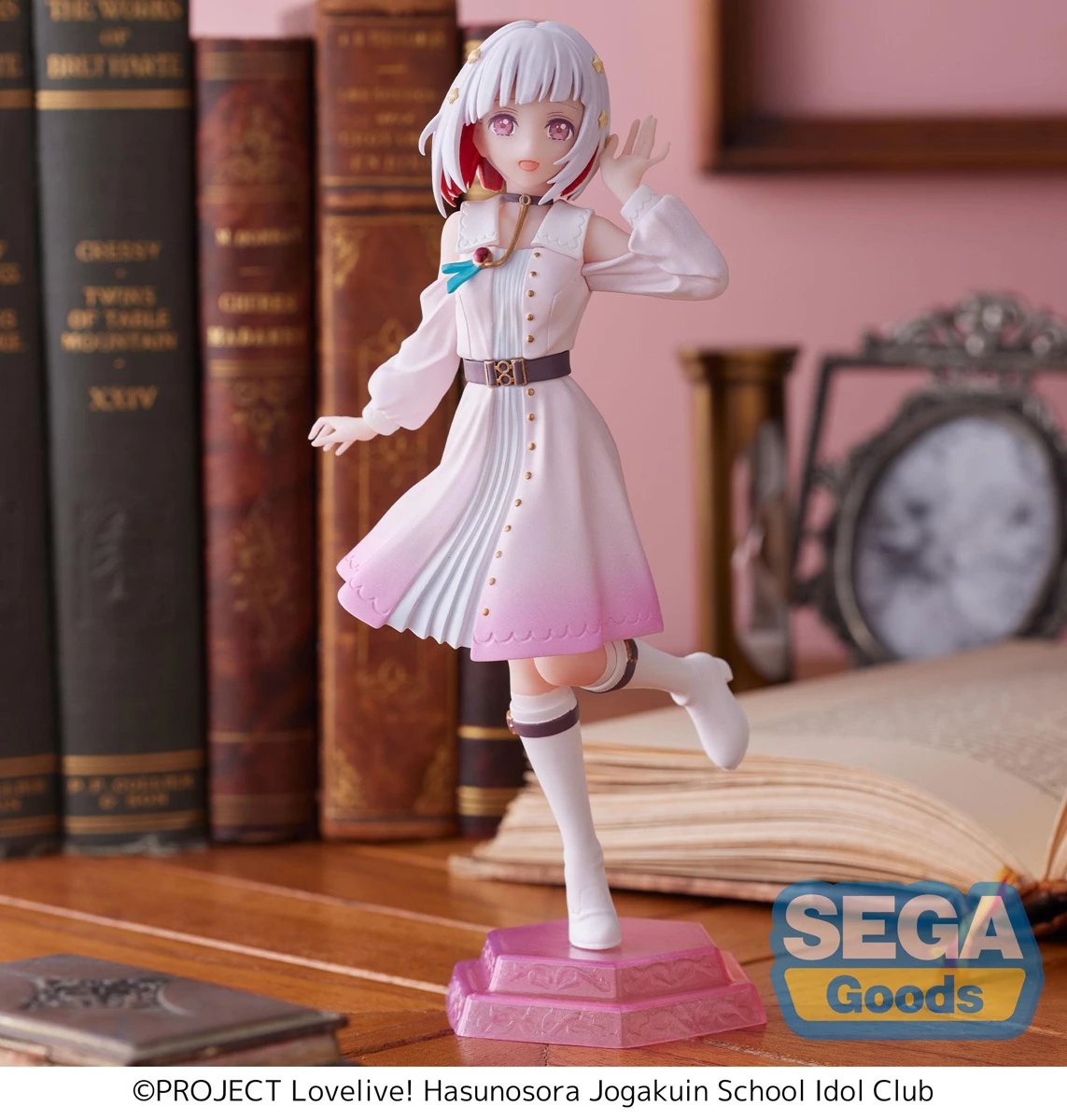 Tsuzuri Yugiri is one of the main characters in the anime series, Link! Live! Love Live! Tsuzuri is a second year student at the Hasunosora Girls' High School and is a member of the subunit DOLLCHESTRA. Offstage, Tsuzuri is often seen as absentminded, but on the stage, she is an amazing performer. She is often mentioned as a genius and hard to approach, but Tsuzuri gets very lonely and is actually a very friendly girl.