Get your figures, get your figures here! These 136 figures are available for you to peruse and preorder and purchase and other fun words that begin with "P"!
※ Please note that some products may be unavailable in selected regions.
Portrait of Pirates One Piece Playback Memories Nefertari Vivi (Re-run)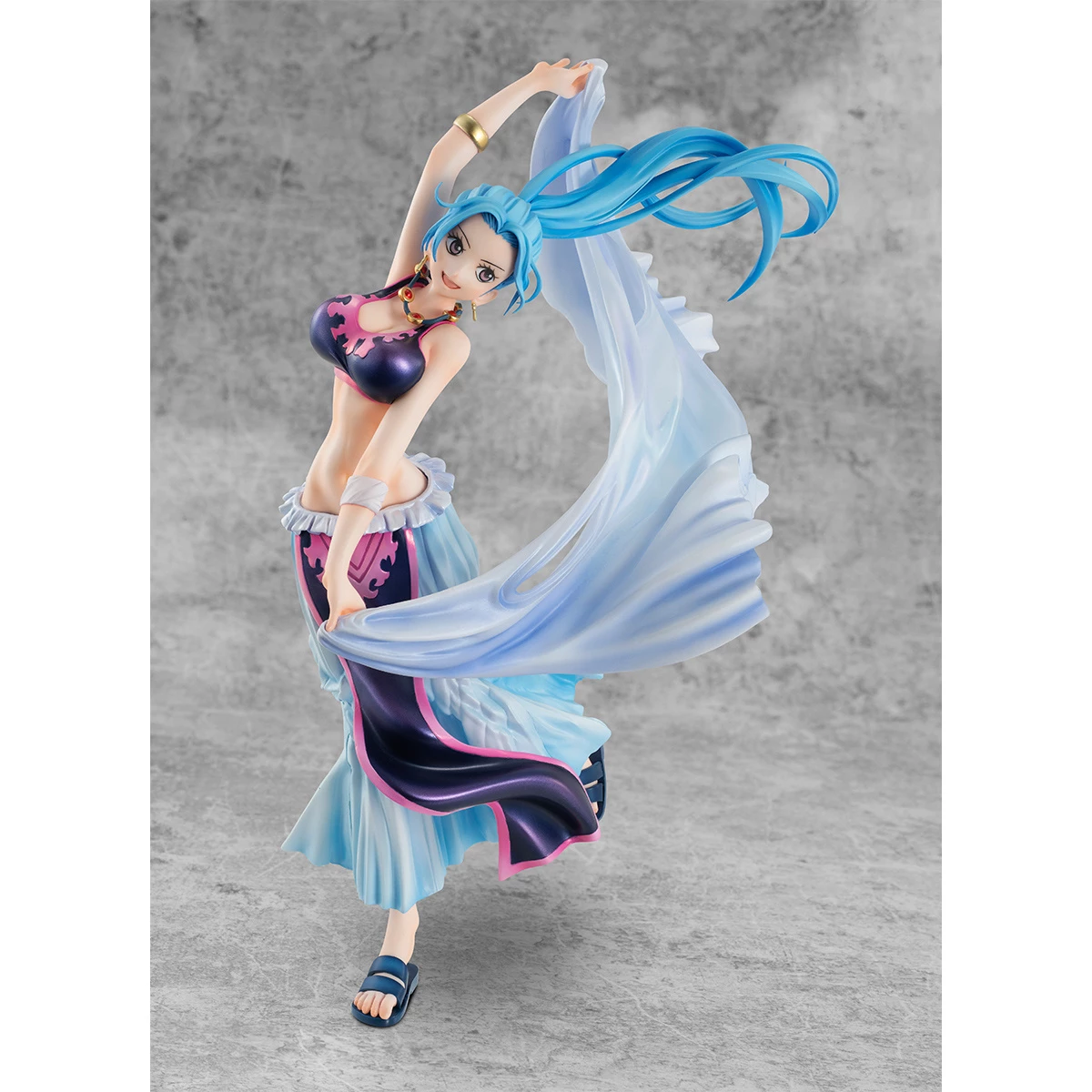 From MegaHouse comes this Portrait of Pirates Playback Memories figure of Nefertari Vivi from One Piece. Measuring 8.5", she is sculpted in a dancing pose as she flashes a big smile and twirls with her shawl while raising one arm above her head. Her blue ponytail swings up with her dance-like movement and her golden jewelry jostles with the movement. Her arms, chest, tummy, and feet have been carefully sculpted and shaded. The ruffles and many folds of her outfit have also been completed with precision for a realistic look. Let Vivi bring a bright, brave energy to your collection!
Portrait of Pirates One Piece Wa-Maximum Monkey D. Luffy Gear Five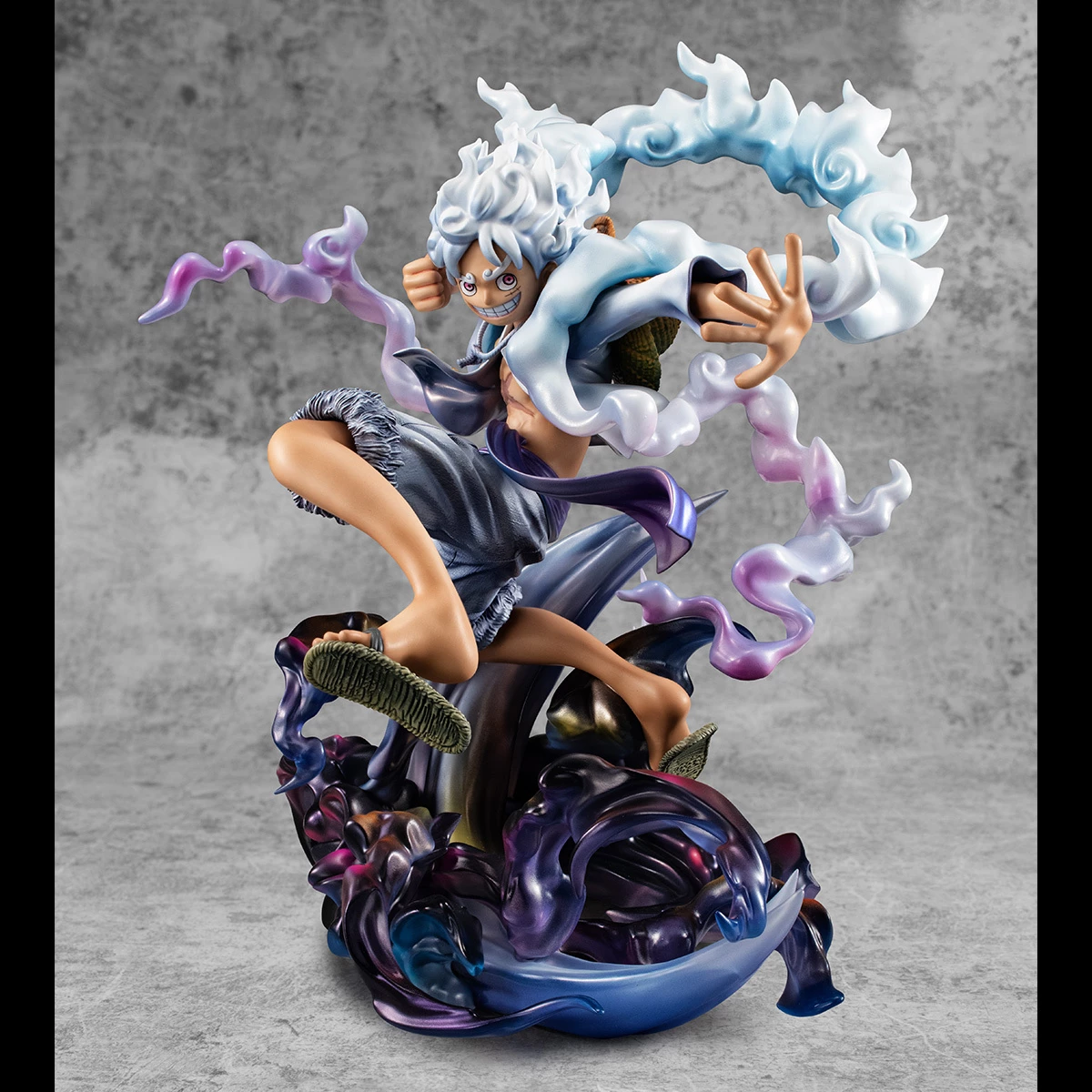 Celebrating its 20th anniversary, the P.O.P. series brings an all-new masterpiece to the "MAXIMUM" brand, revealing the new form of Luffy in the climax of the Wano Country arc - GEAR5!
This figure brings Luffy's strongest form yet to life with dynamic sculpting and impressive paintwork, showcasing his smile that frees people from their sorrows, the divine pure white color of his new form, and his limbs that can move freely without joints.
To express our gratitude for the 20th anniversary, we are offering this commemorative figure at a special price of ¥22,000.
This masterpiece is highly recommended not only for long-time P.O.P. and ONE PIECE fans, but also for those who want to add their very first P.O.P. to their collection! Don't miss out!
Precious G.E.M. Series Digimon World Machinedramon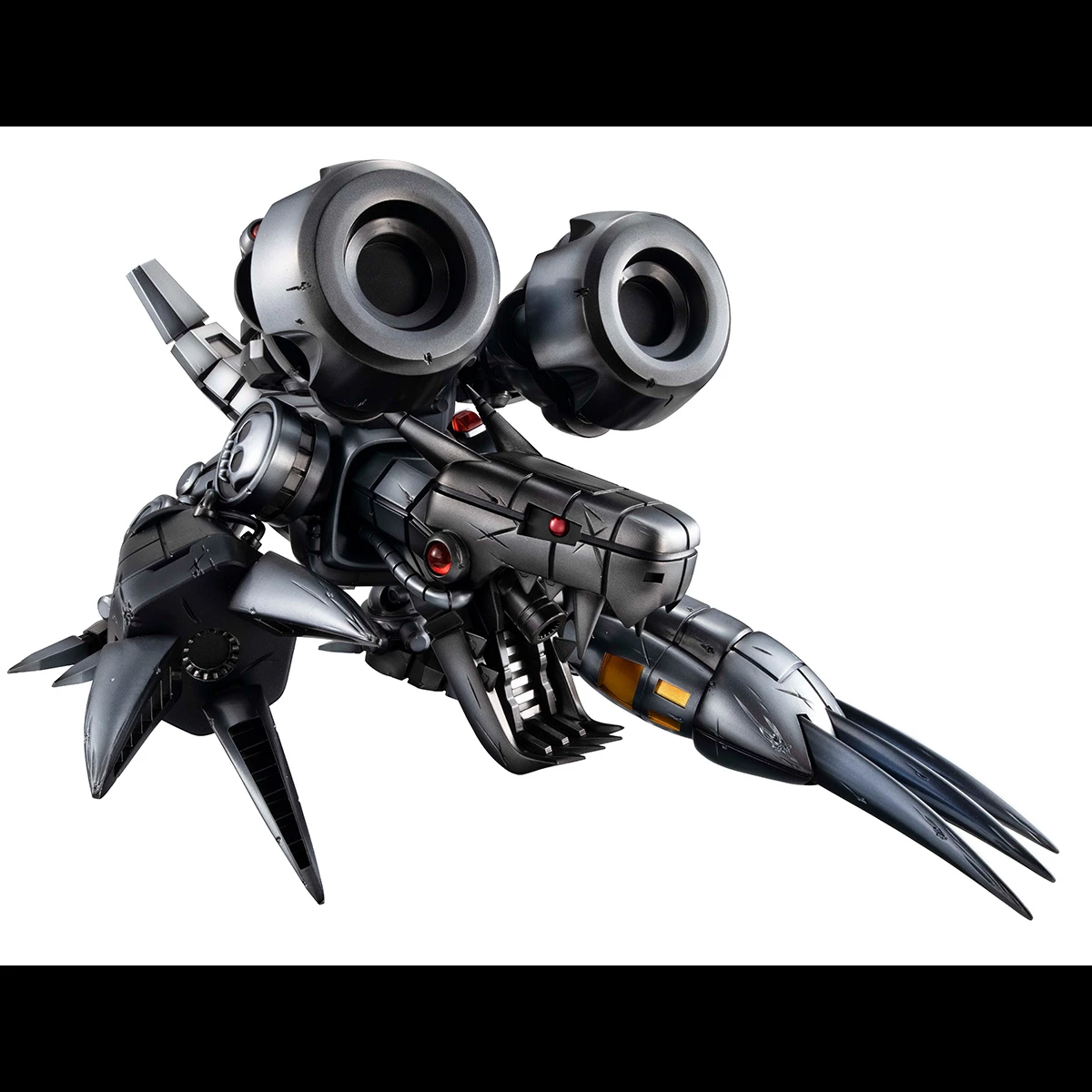 A Precious G.E.M. Series figure of Machinedramon, the most powerful Digimon in the Digital World from the timeless masterpiece, "Digimon World"!
We worked with Digimon designer Kenji Watanabe and Bandai Namco Entertainment's Kazumasa Habu to create the definitive version of Machinedramon!
The figure has everything that made him so terrifying in Digimon World, from the sharp metal parts to the infinite power that flows from the Digicore. The Giga Cannon can be moved forward and backward.
A Precious G.E.M. Series figure that lets you experience the famous final showdown in your very own collection!
G.E.M. Series One Piece Trafalgar Law: Run! Run! Run!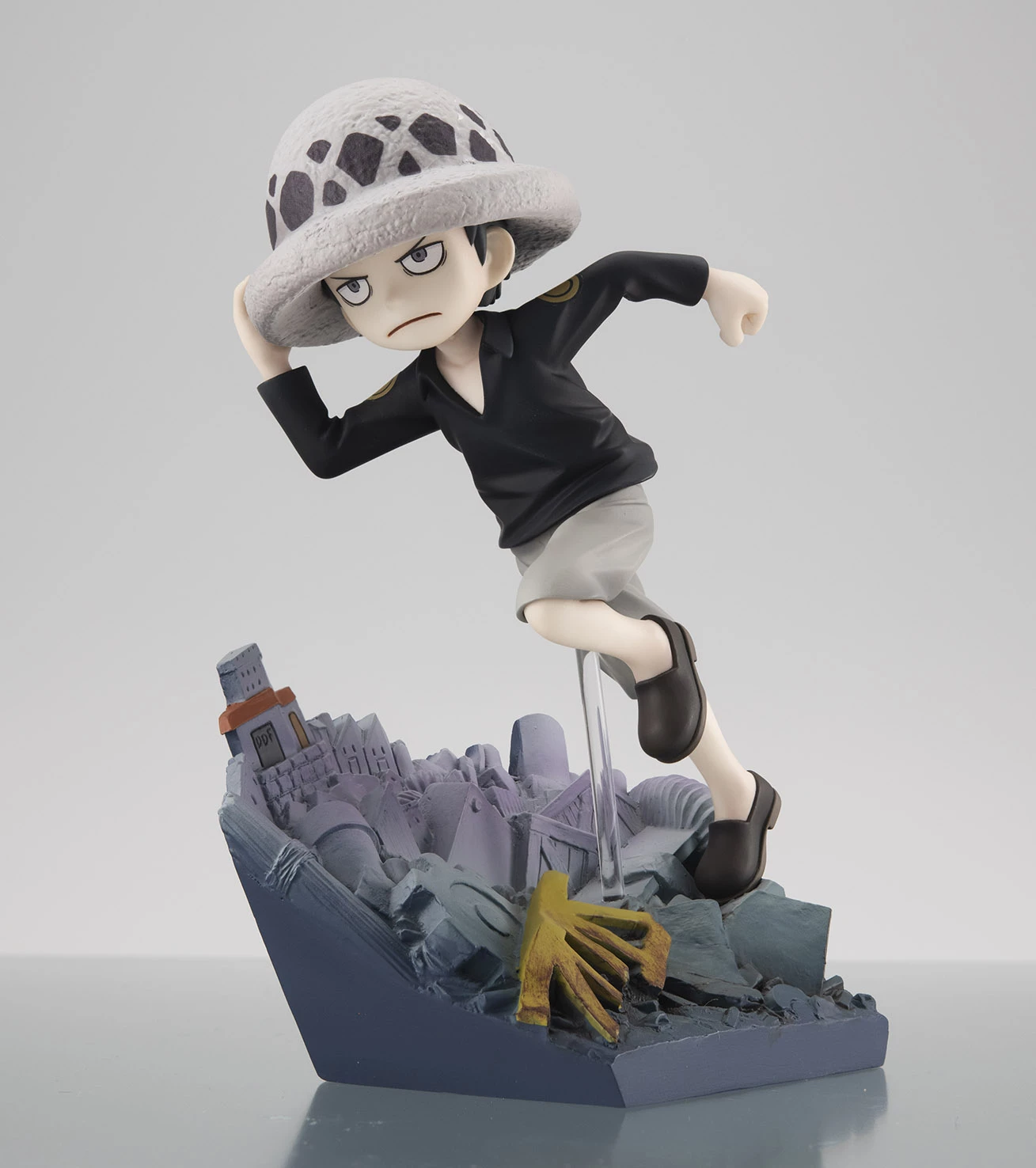 The ONE PIECE anime series has all kinds of events and highlights this summer, and now Trafalgar Law joins the RUN!RUN!RUN! series as a character from his childhood.
Despite his harsh upbringing, he has been sculpted to run ahead with a confident look that will make you want to reach out and help! The head is articulated with a ball joint for some posing options.
Similar to G.E.M. RUN! RUN! RUN! figures are planned for the future, so stay tuned for more!
YR-75 Yura Yura Head Hatsune Miku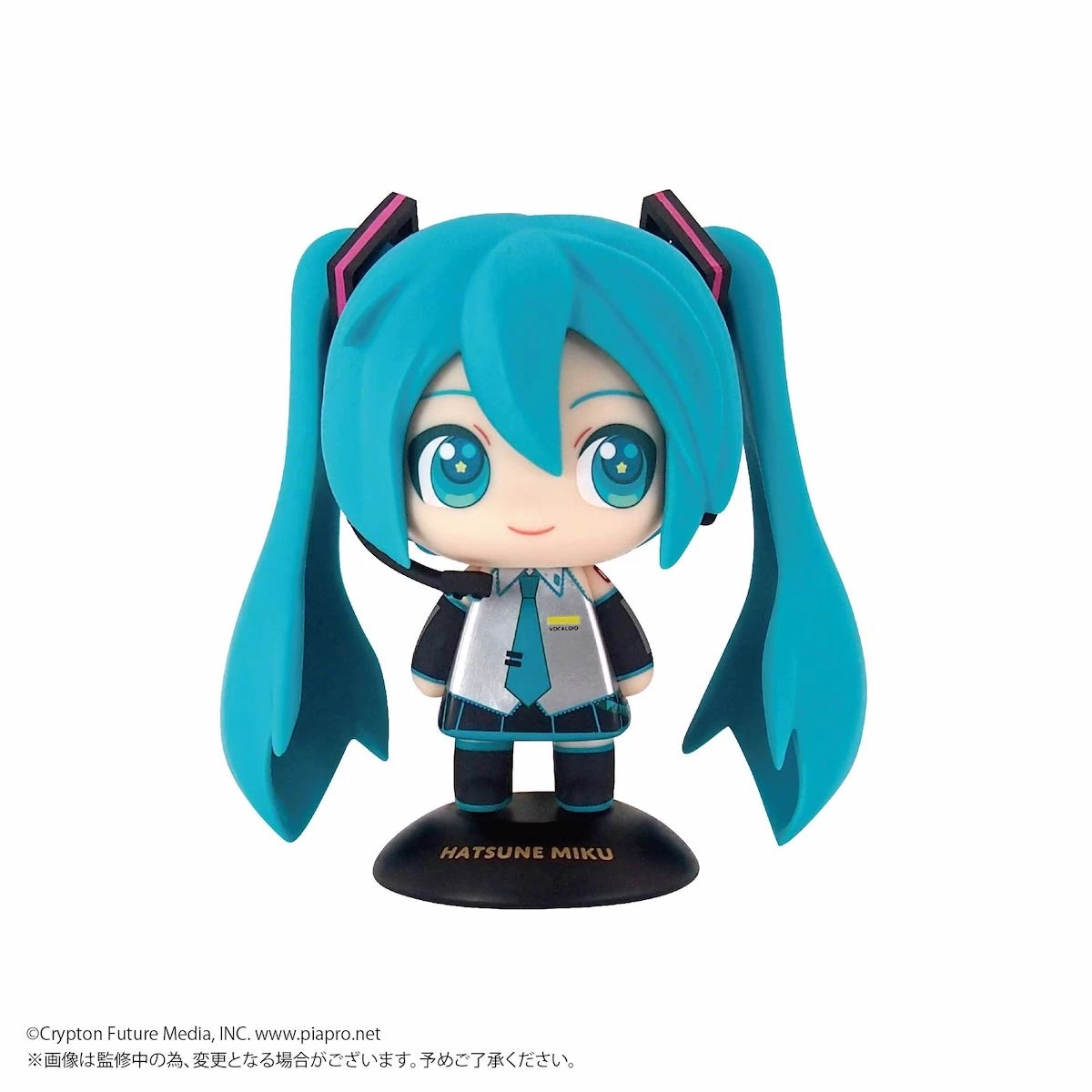 YR-76 Yura Yura Head Hatsune Miku NT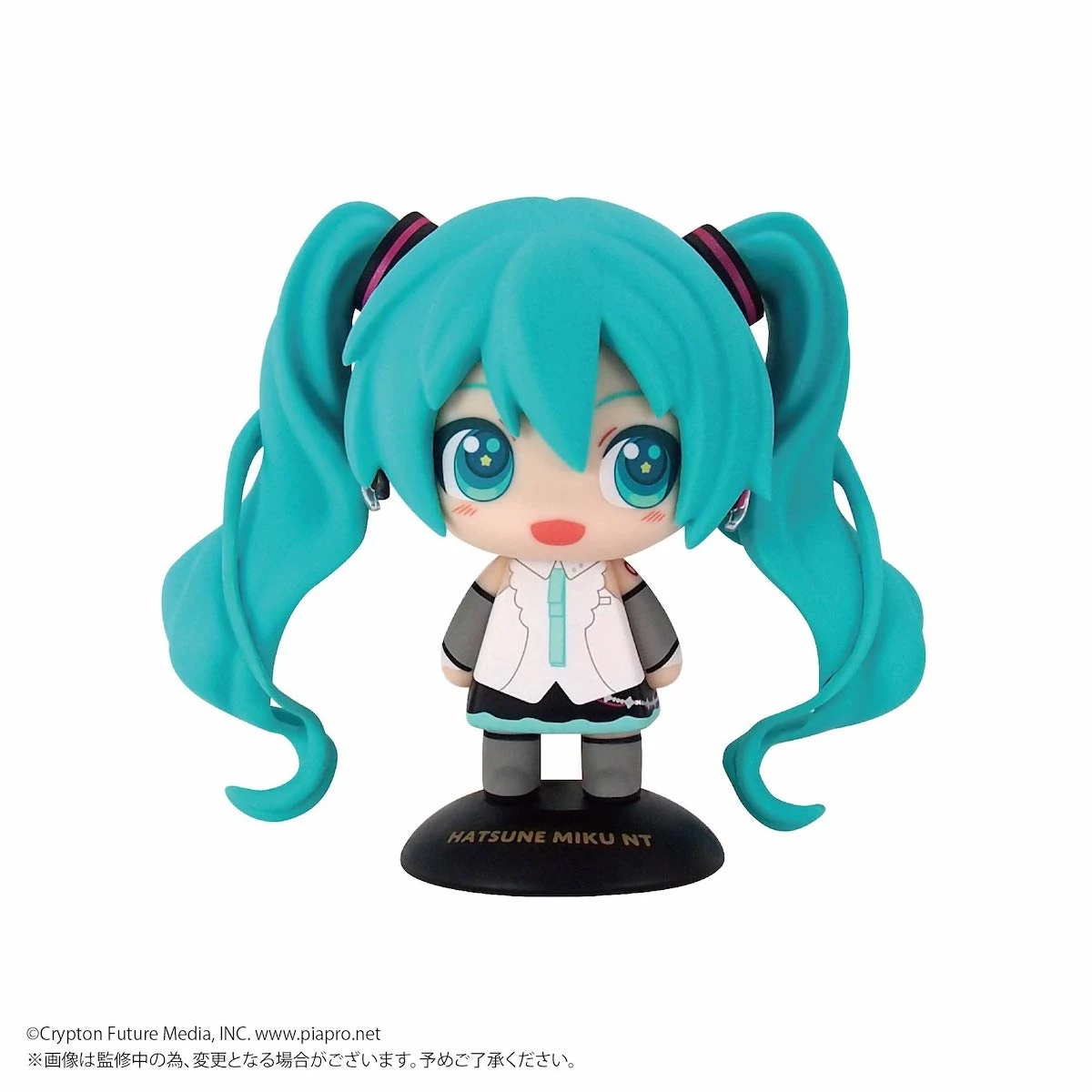 Rent-A-Girlfriend Chizuru Mizuhara: See-Through Lingerie Ver. 1/6 Scale Figure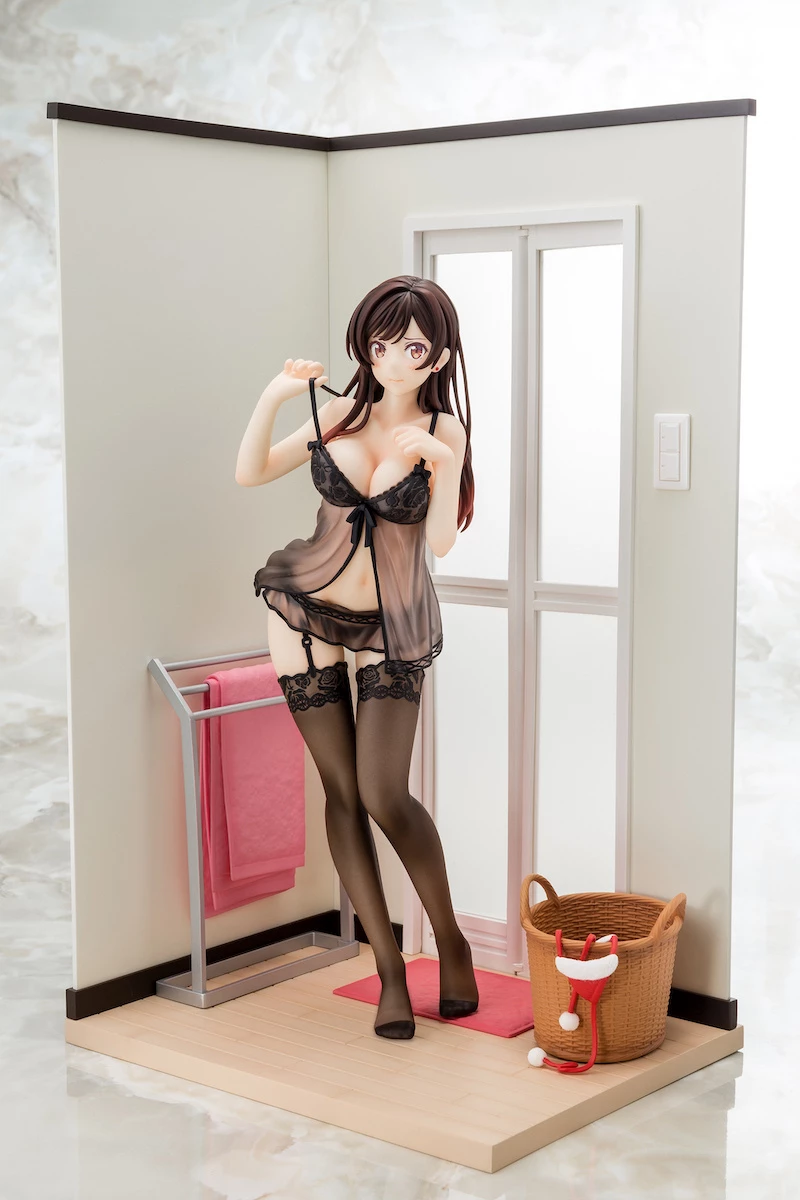 Rent-A-Girlfriend is a mega hit comic series written and illustrated by Reiji Miyajima that has been running in Weekly Shonen Magazine (Kodansha) since 2017. Over 10 million copies of the manga have been sold, and a TV anime series was broadcast in 2020 and 2022, while a live-action drama series was aired in the summer of 2022. The third season of the TV anime series has begun releasing in July 2023 and it is currently one of the most popular titles of this quarter.
This diorama-style figure features Chizuru Mizuhara, one of the popular heroines from Rent-A-Girlfriend, and includes parts of her room. The figure portrays Chizuru changing clothes in the space in front of her modular bath, and she is wearing loungewear reminiscent of lingerie made using semi-transparent materials. The clear materials express the airy feel that has become a trend in the fashion industry around the world since last year. In addition, the semi-transparent section can be removed. Display Chizuru in an outfit according to your mood! ♥
The corner of the dressing room behind the kitchen and in front of the modular bath has been reproduced based on the anime settings.
The laundry basket contains a Santa bikini that she might have been wearing, and items such as bath towels and a bath mat are included that give the diorama a lived-in feel.
The door of the modular bath can be slightly opened or closed, so you can also see Chizuru from a crack in the door.
Its absolute sense of realism makes you feel as though you are on a covert mission…!
Lucrea Persona 5 Royal Makoto Niijima(Re-run)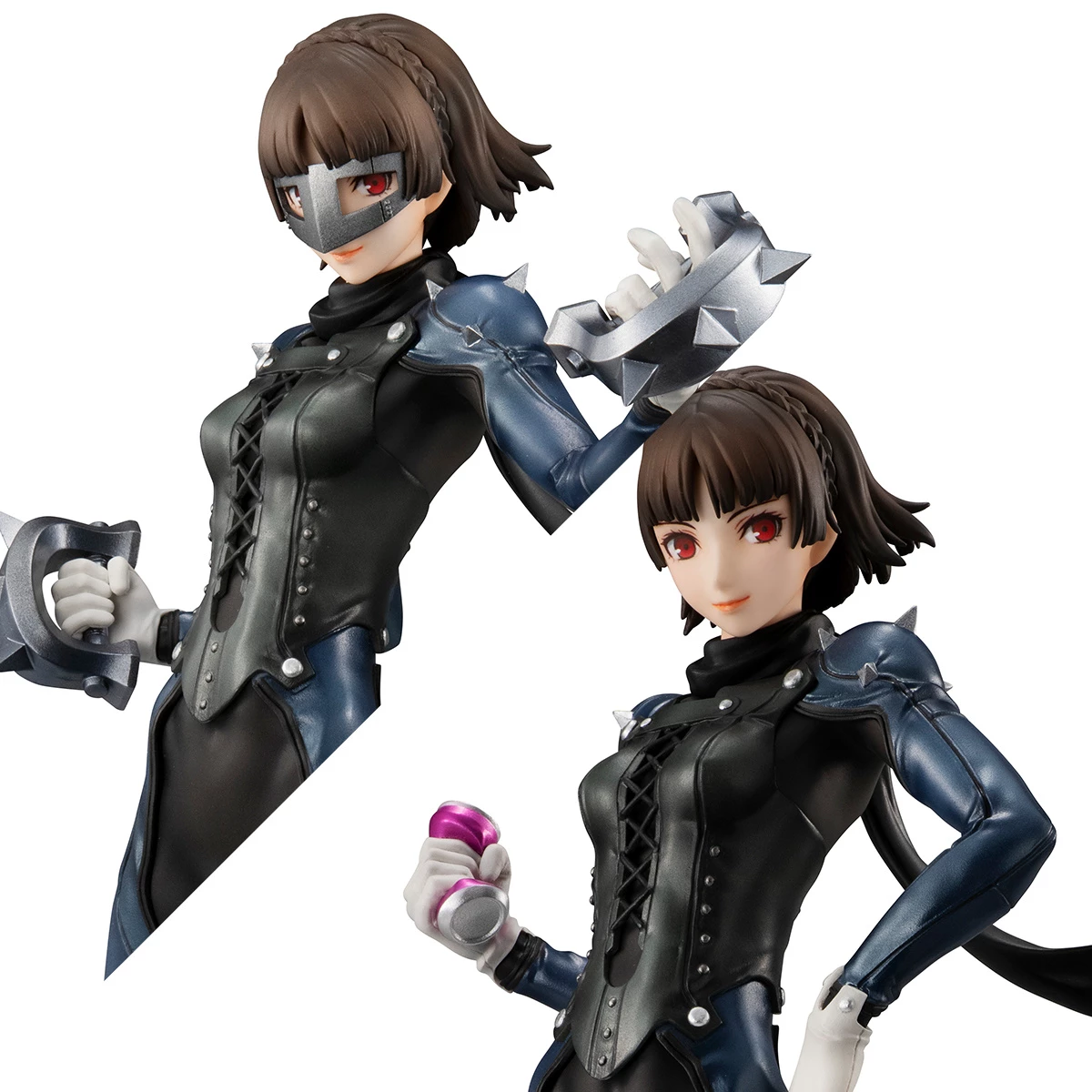 From MegaHouse's Lucrea figure line comes a figure of Makoto Niijima from Persona 5 Royal in her Phantom Thief Queen outfit! Measuring 9.1", she is captured in a powerful, dignified pose based on the pose she takes when performing her "Max Moxie" Showtime combination attack with Skull. She also comes with additional parts to display her wearing her mask and brass knuckles, giving you multiple ways to display her. Add this cool beauty to your collection!
G.E.M. Series Naruto Shippuden Minato Namikaze(Re-run)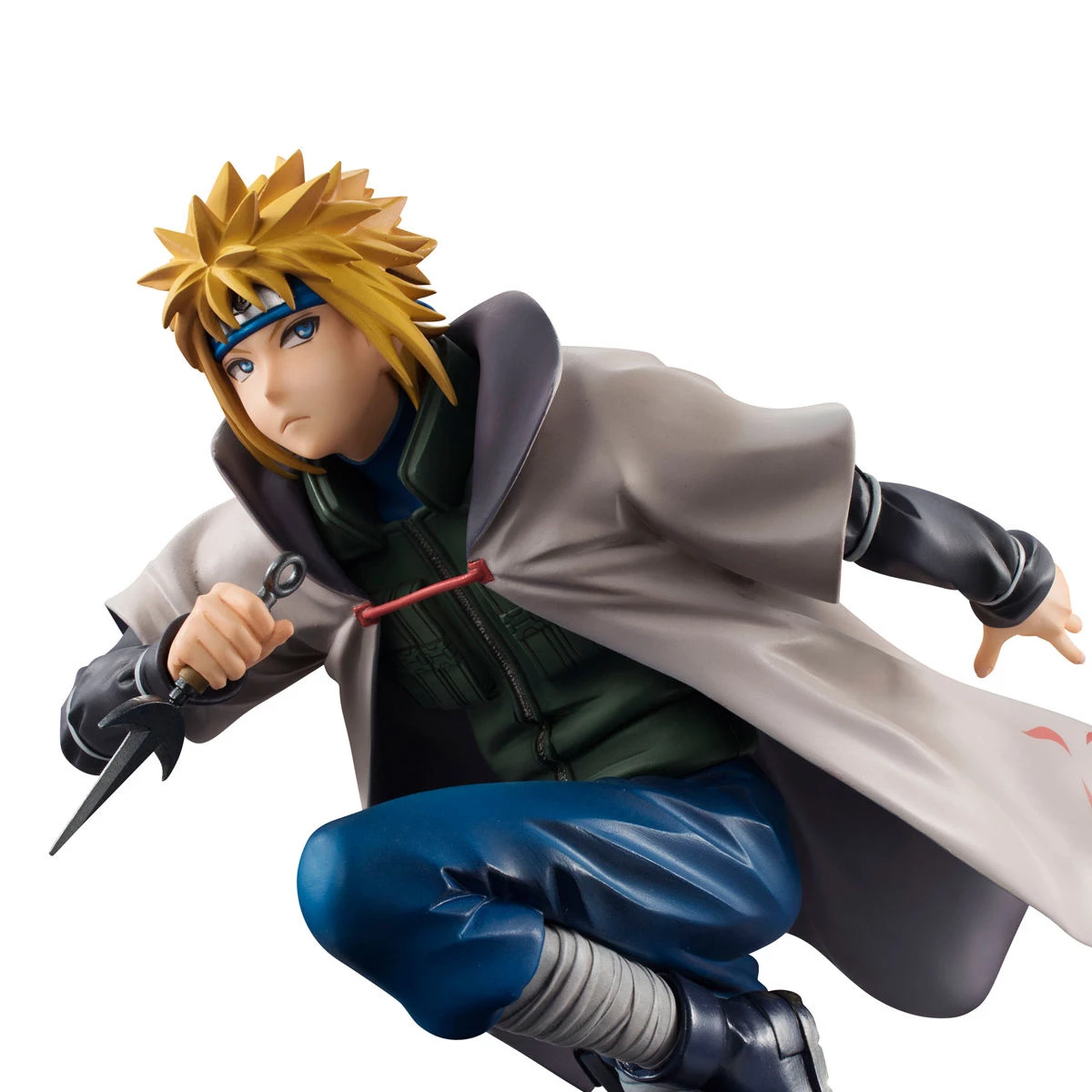 Even in death, the work of Minato Namikaze is never done - but that's simply the way of the ninja world found in *Naruto*. Immortalize the memory of the Fourth Hokage with this premium figure from Megahouse's G.E.M. line; it stands non-articulated at 5.9" at 1/8th scale.
Minato's calm expression and composed aura perfectly fit his description as Hokage and are among the top highlights. Perhaps carrying out a mission, Minato is mid-sprint and in his ninja uniform while grasping a kunai in hand. Coupled with his legendary white haori, this figure encapsulates everything great about one of the greatest warriors Konoha has ever seen.
Naruto Gals DX Naruto Shippuden Hinata Hyuga Ver. 3(Re-run)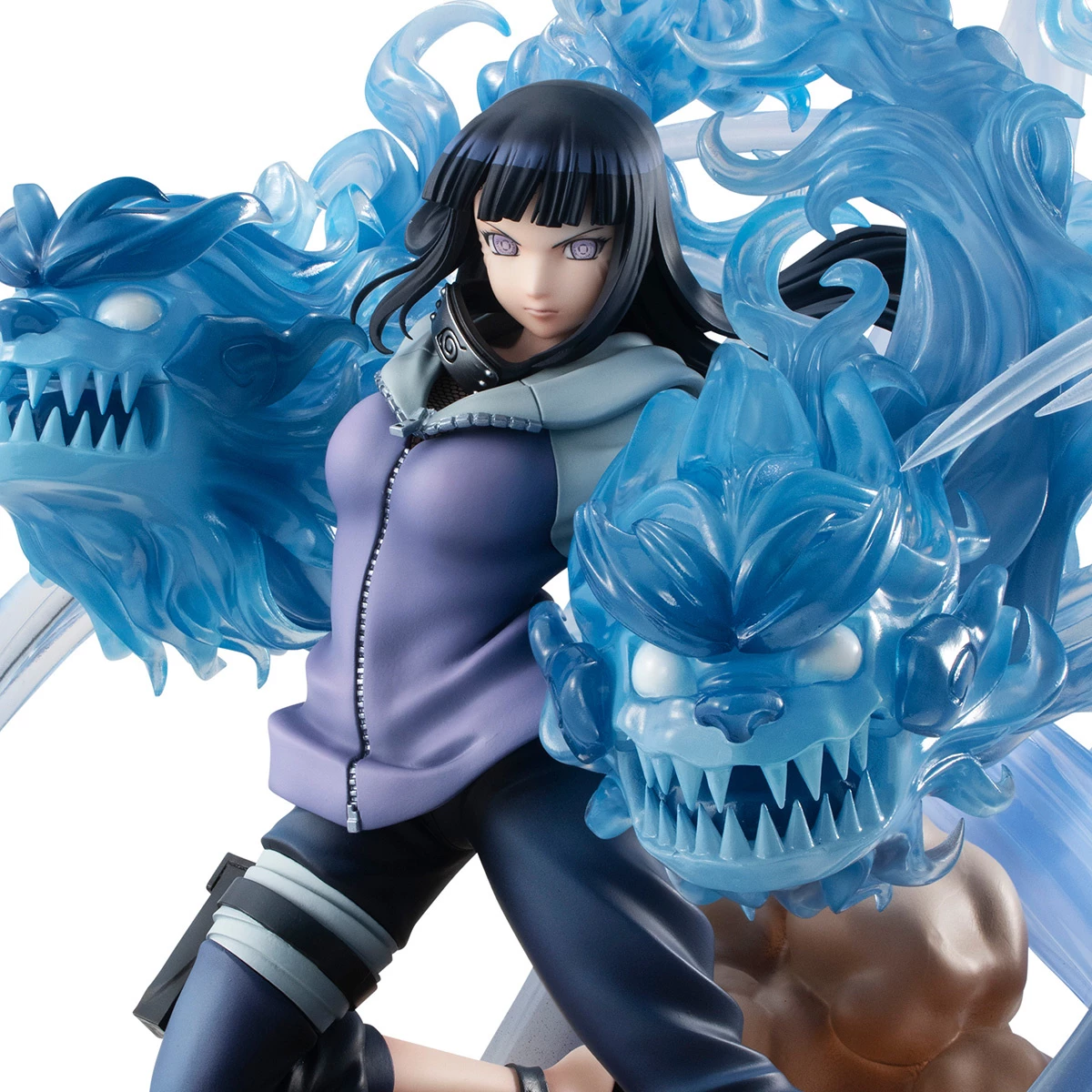 MegaHouse's Naruto Gals DX line is giving us the action-packed females from Naruto that we deserve! Case in point: this exhilarating figure of Hinata Hyuga captured in the middle of combat. Hinata-chan's jumping pose is cleverly upheld by the base's realistic plumes of dust and debris. Her Gentle Fist technique is conveyed by giant swirls encircling her entire body. Speaking of technique, the Gentle Step Twin Lion Fists nearly steal the show, made up of dozens of curves and points painted in various shades of blue. Every aspect of this figure is a testament to how powerful Hinata is, and how hard she fights for the Hidden Leaf and her boy, Naruto!
Look Up Series Made in Abyss: The Golden City of the Scorching Sun Nanachi w/ Bonus Cushion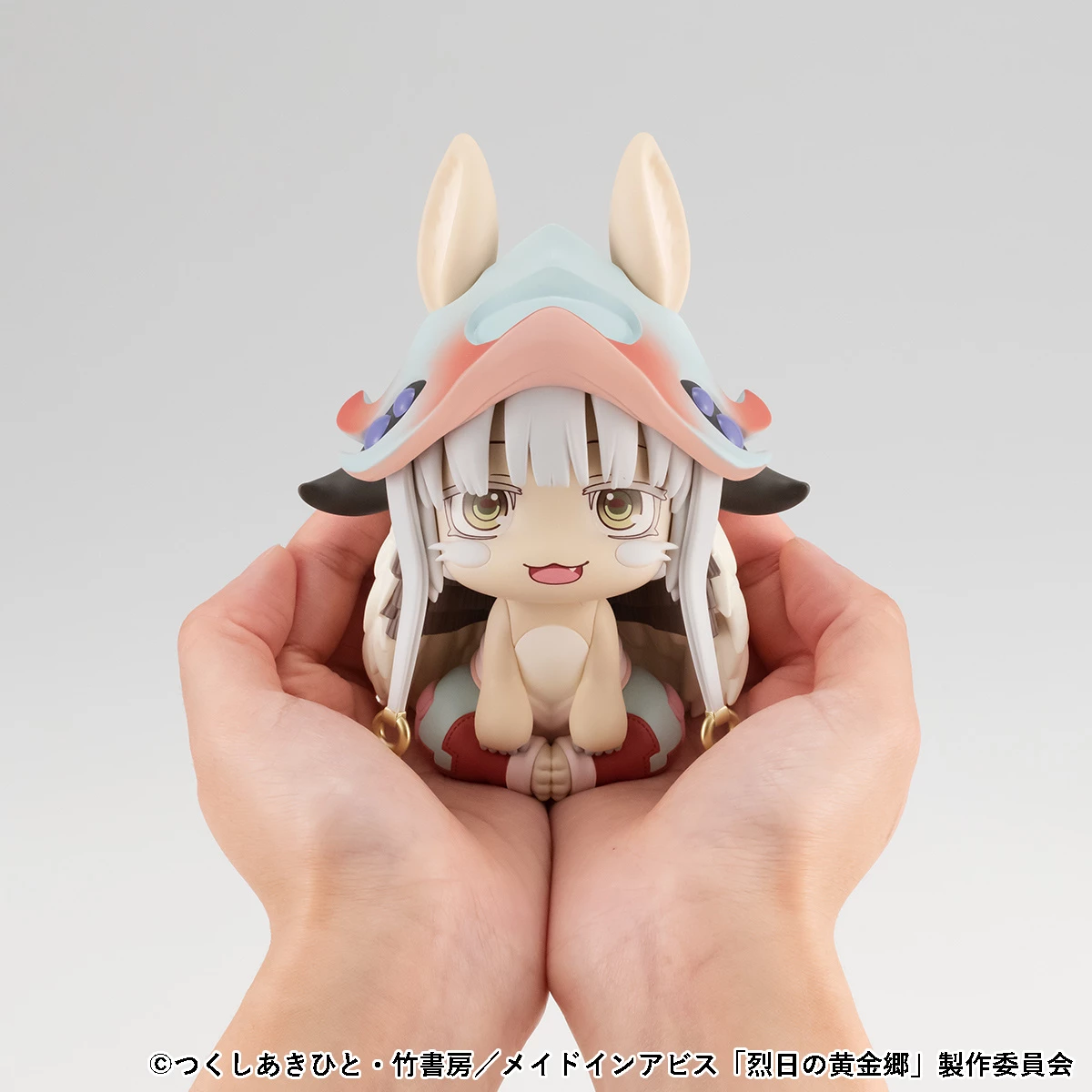 The Lookup series has already sold over a million units with over 100 products, and now at long last Nanachi from Made in Abyss: The Golden City of the Scorching Sun is joining the collection!
The Lookup series of figures are all posed in sitting poses looking upward, allowing them to be displayed by your side always looking up into your eyes.
Precious G.E.M. Series Bleach: Thousand-Year Blood War Ichigo Kurosaki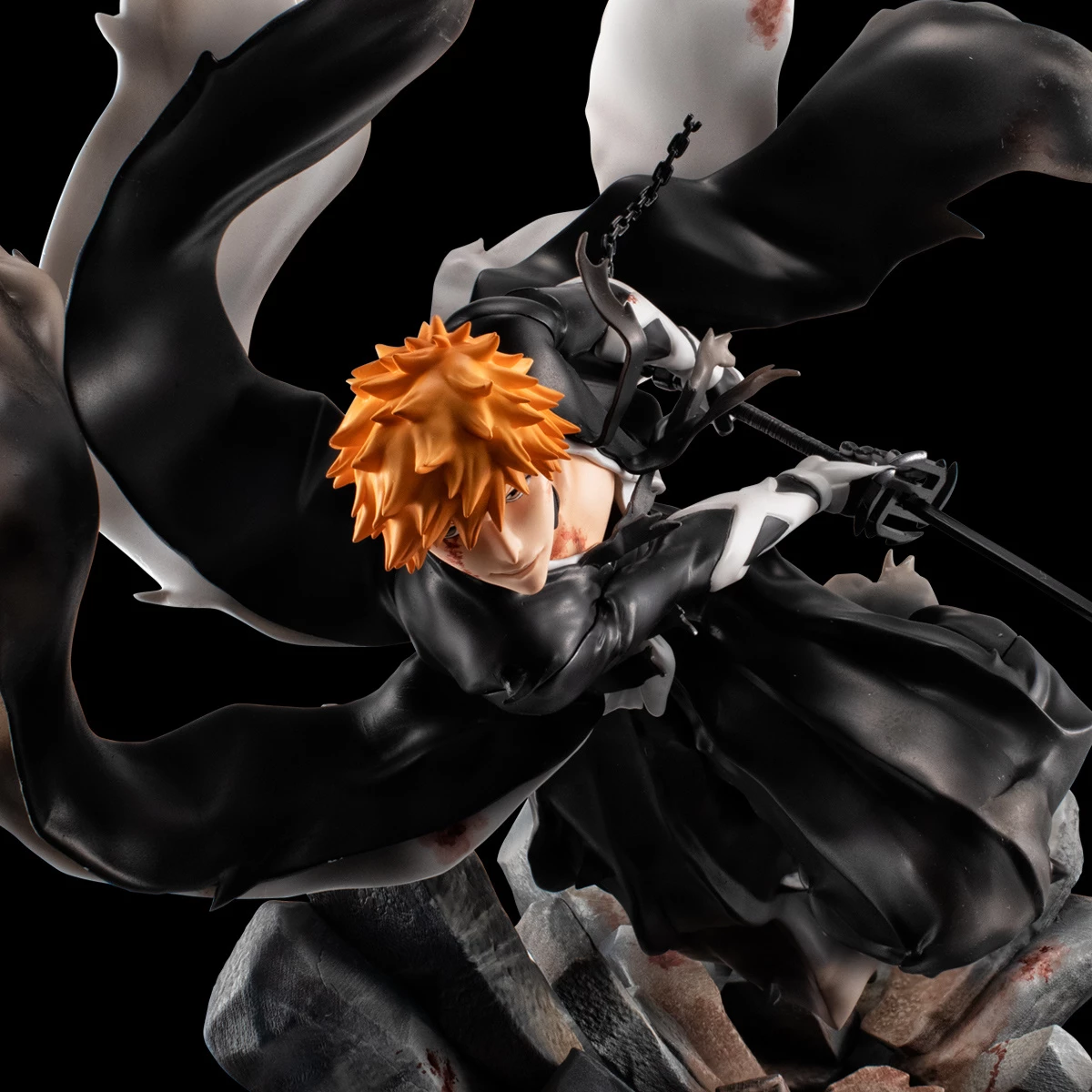 BLEACH is currently broadcasting the final chapter "Thousand-Year Blood War Arc" to high acclaim, and now the protagonist from the series "Ichigo Kurosaki" is joining the Precious G.E.M. series based on his battle scenes shown in the series.
The jet black sword seen during his Bankai, Tensa Zangetsu, has been captured in beautiful detail, and all the damage he received in battle is represented by the wear and tear on his Shinigami outfit, and the intensity of the battle has been brought out through both sculpting and painting.
Be sure to add this high quality Precious G.E.M. figure to your collection!
G.E.M. Series Gintama Shinsuke Takasugi: 20th Anniversary Tsuya Ver.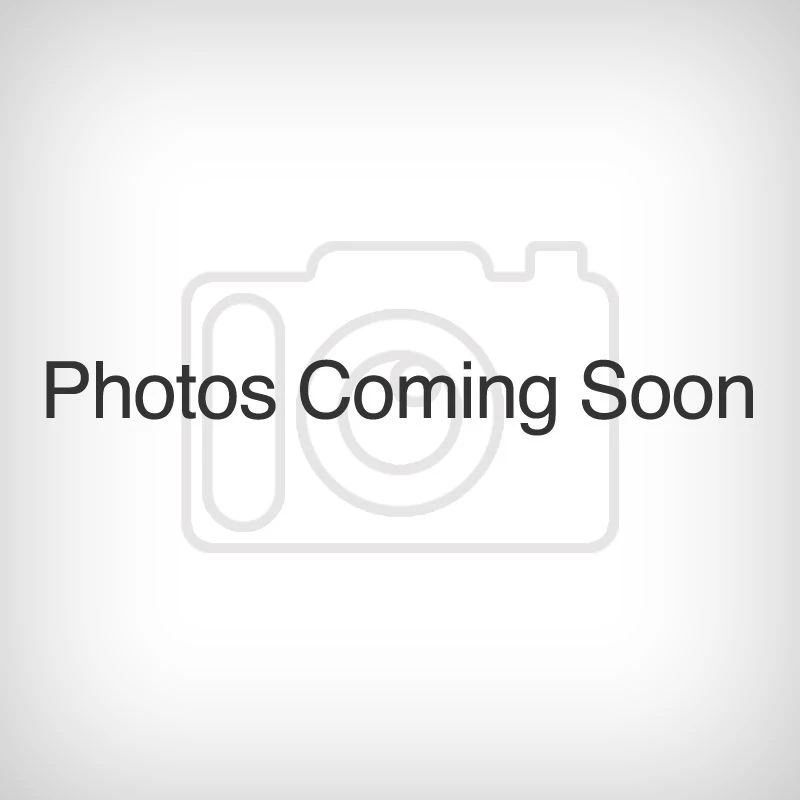 Frontline Chaos Dr. White 1/12 Scale Action Figure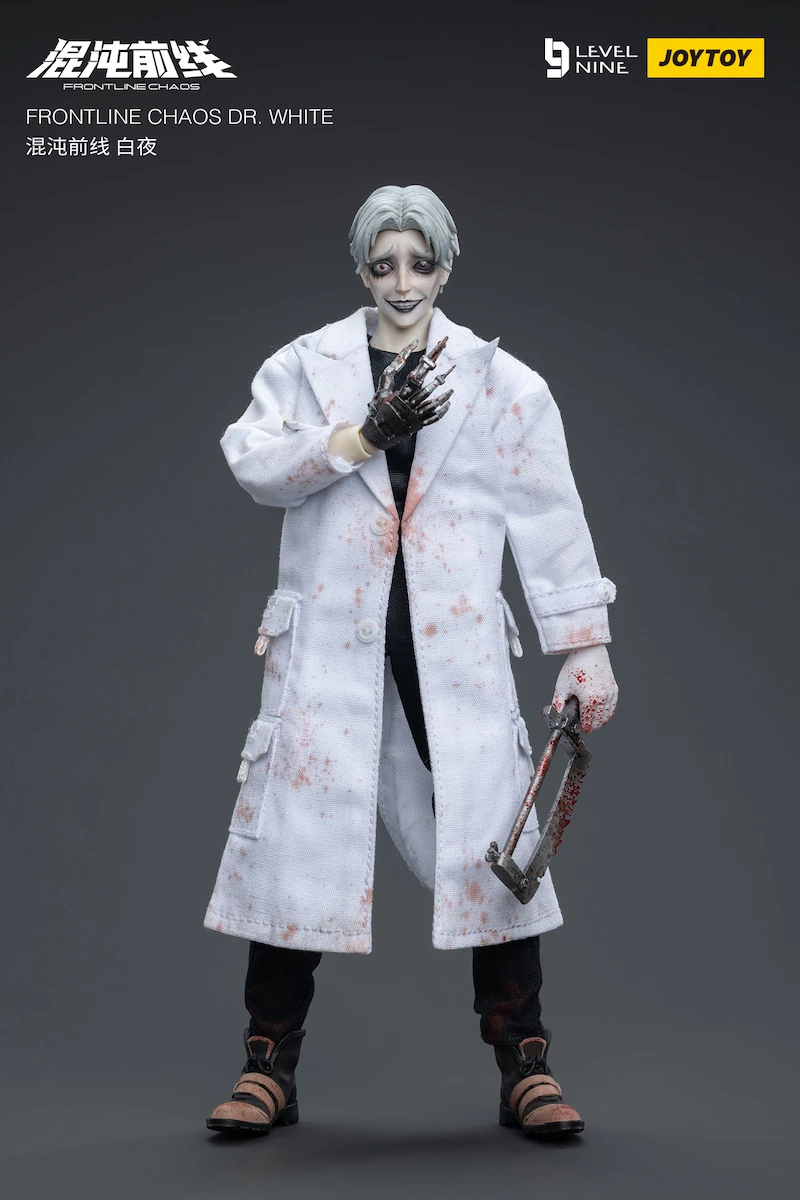 Frontline Chaos No. 77 1/12 Scale Action Figure