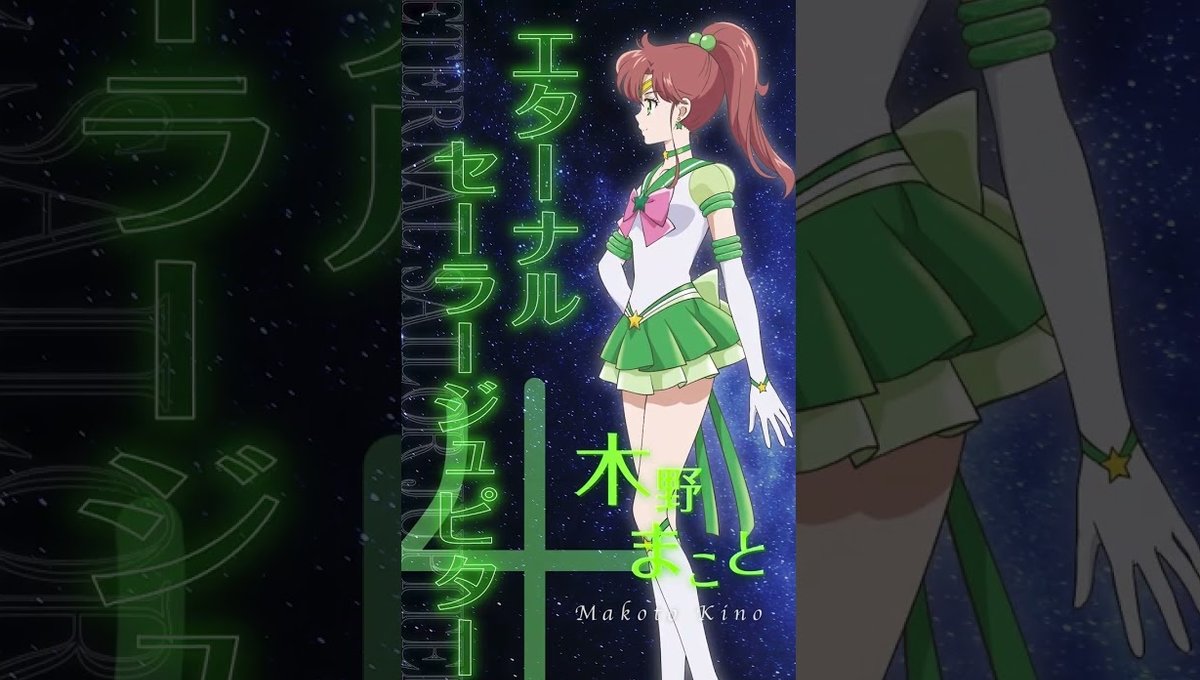 This video is the second in a series of character-focused promos, with the first starring Sailor Moon herself.
Billed as the conclusion to the Sailor Moon anime, the film will adapt the final arc of the iconic magical girl manga.
Kotono Mitsuishi will return to voice the titular heroine alongside Hisako Kanemoto as Sailor Mercury, Rina Sato as Sailor Mars, and more.
Naoko Takeuchi's landmark '90s manga began running in Nakayoshi in December 1991, with its first TV anime adaptation following in 1992. The story follows clumsy high school girl Usagi Tsukino, who befriends talking black cat Luna and goes on to defend the world as the magical girl Sailor Moon.