It's humid and hot thanks to the rainy season here in Japan but that's not gonna stop us from having fun with these 89 preorders that are up! Make sure to check them out and see which ones you want to add to your collection!
※ Please note that some products may be unavailable in selected regions.
Portrait of Pirates One Piece Warriors Alliance Trafalgar Law (Re-run)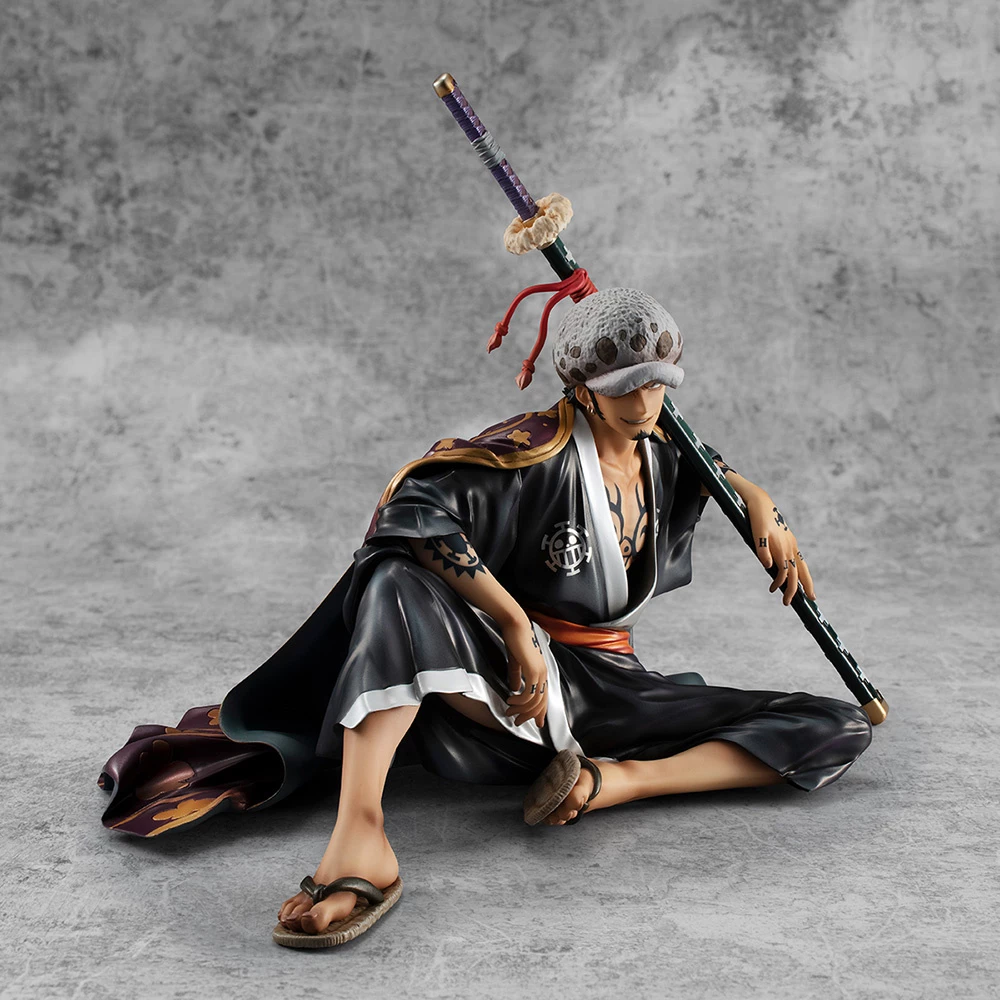 From MegaHouse comes this Portrait of Pirates Warriors Alliance figure of Trafalgar D. Water Law from One Piece. Measuring 6.9", he sits on the floor resting with his cursed sword Kikoku at his side. He has a sexy, self-assured smile and his loosely worn robe shows off her large chest tattoo which has been carefully painted in addition to all his others including the letters D-E-A-T-H on his fingers of both of his hands. Speaking of hands, an interchangeable hand is included for an alternative beckoning-like pose. His tan skin has also been carefully painted and shaded for a realistic look. Let the "Surgeon of Death" lounge in your collection!
Variable Action Heroes One Piece Dracule Mihawk (Re-run)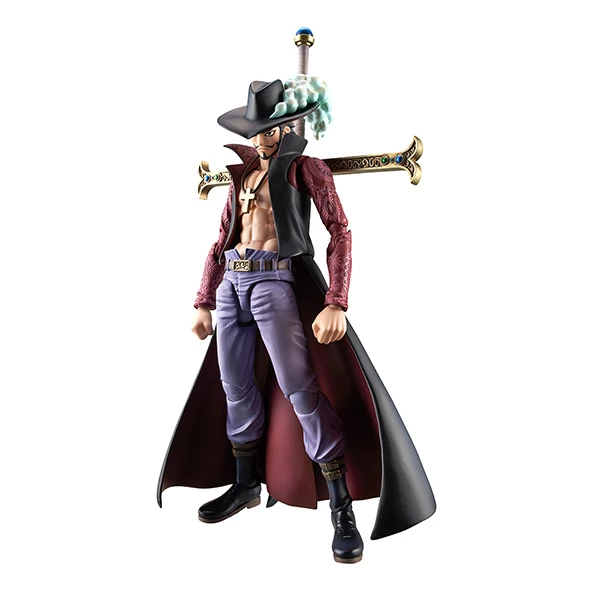 The Variable Action Heroes figure of the former sea warlord Dracule Mihawk from ONE PIECE is being rereleased! Standing approximately 18 centimeters tall, this figure allows for poses that showcase his bold and skillful swordplay!
With two interchangeable facial expressions, a removable hat, and a variety of hand parts, you can recreate different situations. Also included is the black sword "Yoru", which can also be sheathed on his back. This is a realistically sculpted and painted figure that is fun to display and play with. Be sure to add him to your collection!
Look Up Series One Piece Sabo & Marco w/ Bonus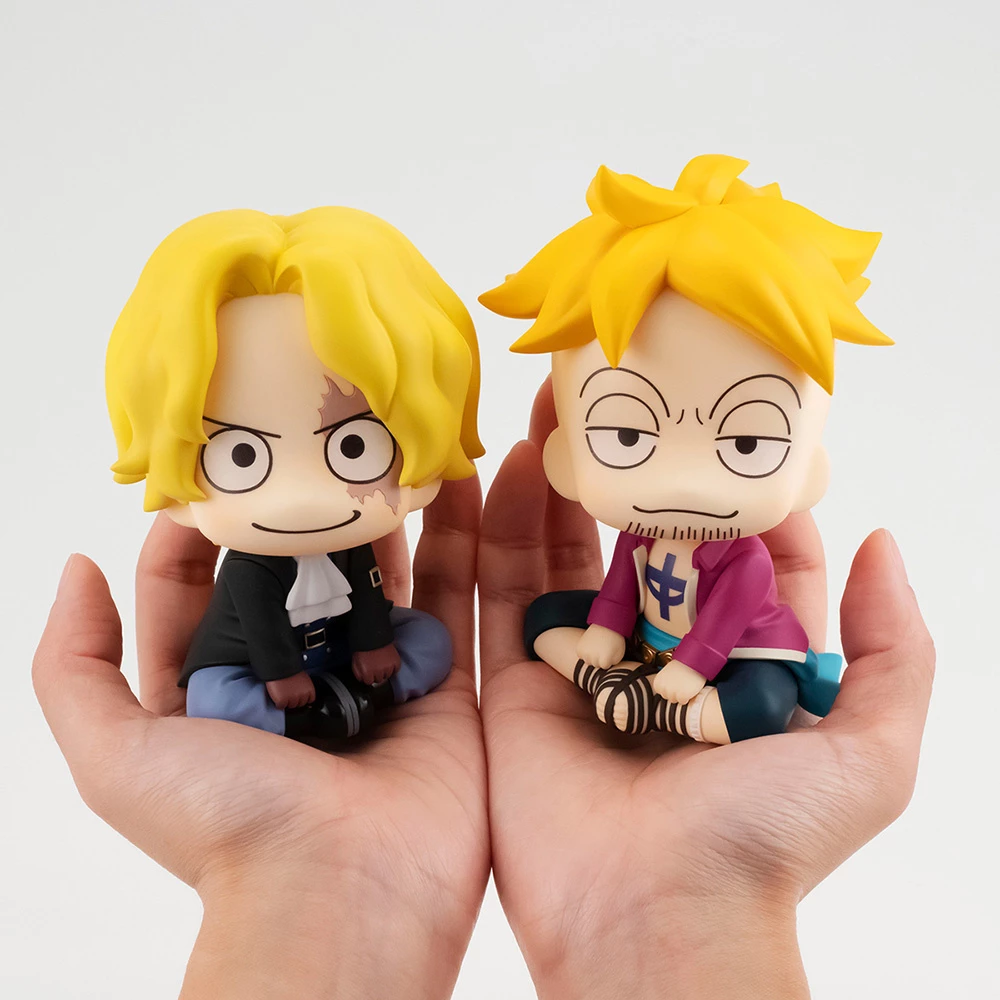 The look up series has already sold over a million units with over 100 products, and now Sabo nad Marco from ONE PIECE is joining the collection!
The look up series of figures are all posed in sitting poses looking upward, allowing them to be displayed by your side always looking up into your eyes. The necks are also fitted with a joint so they can always be looking right at you!
Marco and Sabo will be released at the same time, so be sure to display the two together to bring out the ONE PIECE universe even more!
G.E.M. Series One Piece Uta: Run! Run! Run!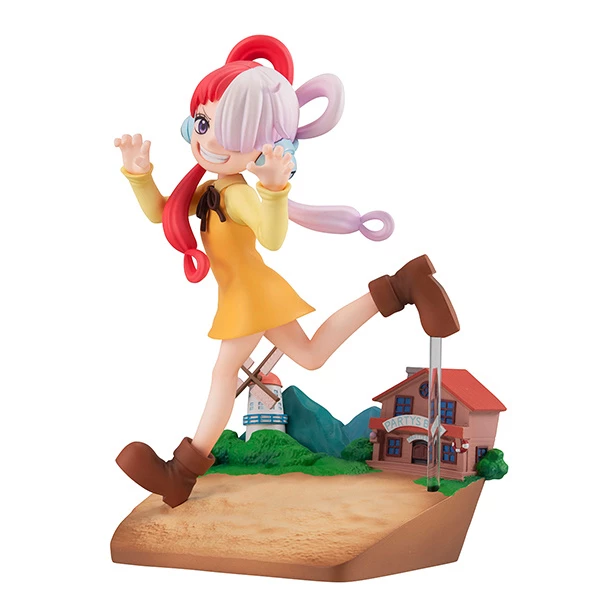 The recent ONE PIECE movie was an unprecedented success, and now from the ONE PIECE anime series comes a figure of the world-famous singer Uta when she was a child!
The neck is articulated with a ball joint, allowing you to enjoy Uta's energetic smile deom the angle you like whenever you like!
Similar G.E.M. RUN! RUN! RUN! figures are planned for the future - the fifth in the series is planned to be Trafalgar Law, so stay tuned for more updates!
Hajime no Ippo Ippo Makunouchi: Fighting Pose Non-Scale Figure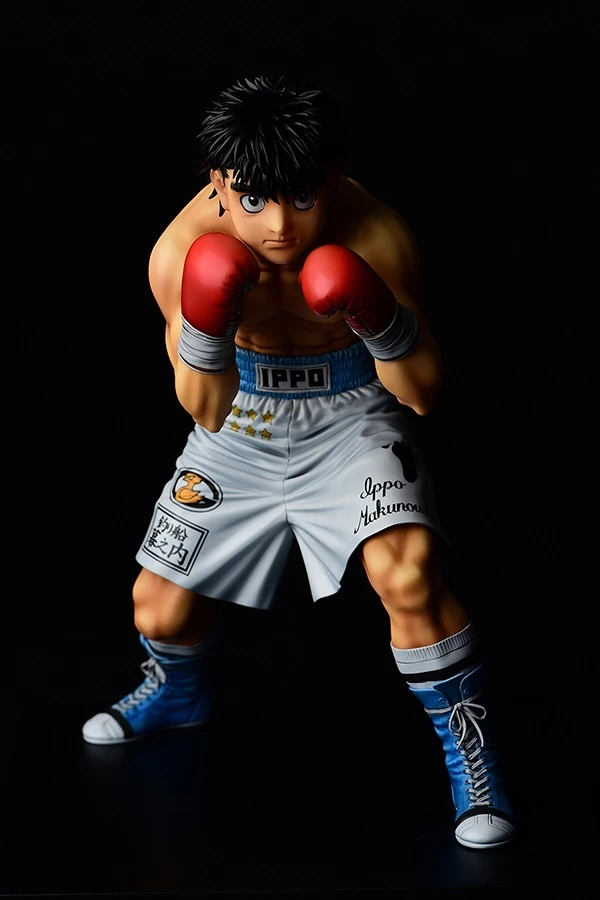 Hajime no Ippo Ippo Makunouchi: Fighting Pose Damage Ver. Non-Scale Figure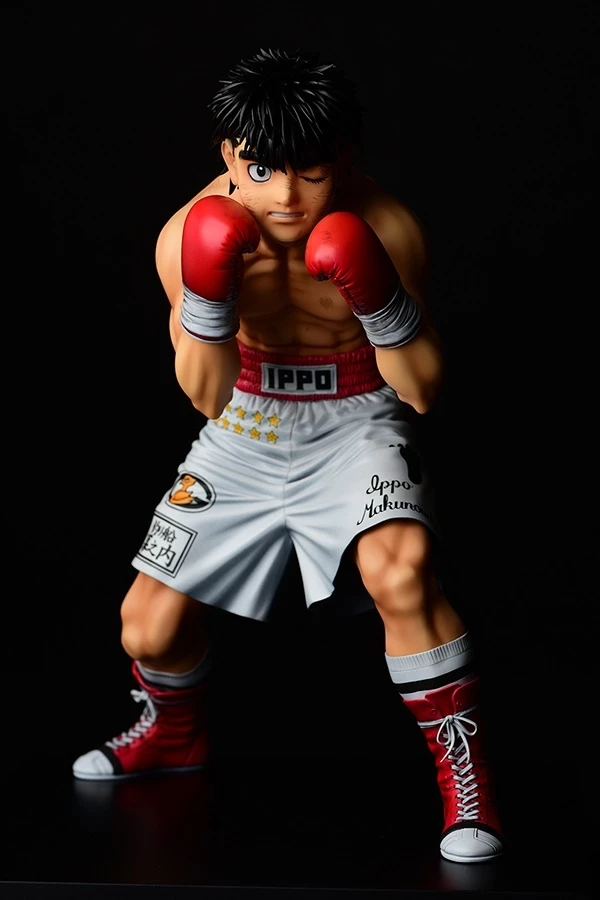 The Idolm@ster: Shiny Colors Koito Fukumaru: Midnight Monster Ver. 1/7 Scale Figure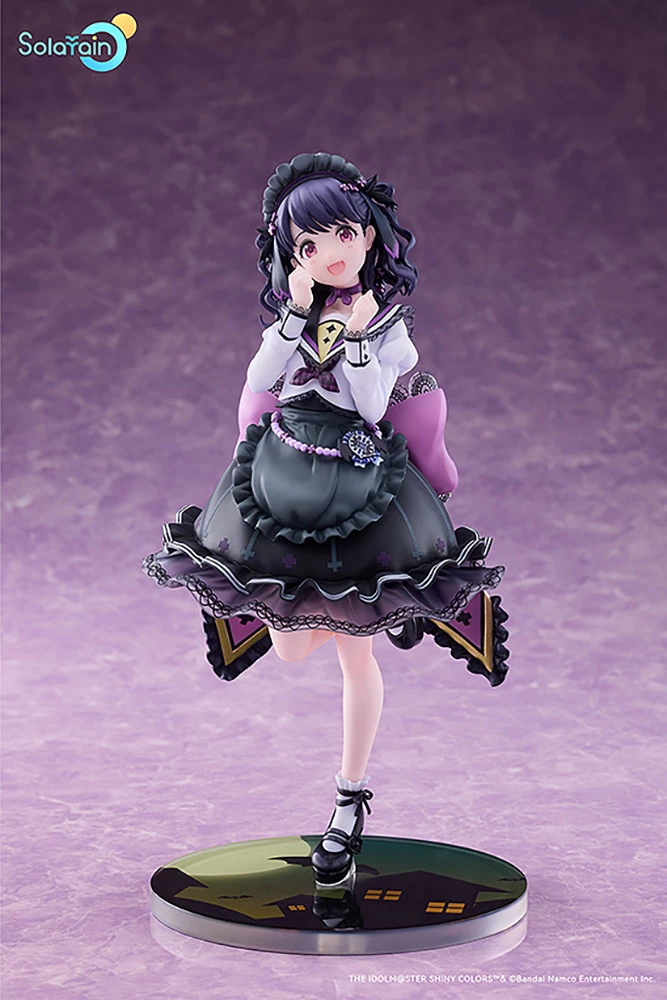 From "THE IDOLM@STER SHINY COLORS" comes a scale figure of Koito Fukumaru in her Midnight Monster outfit!
From "THE IDOLM@STER SHINY COLORS" comes a 1/7 scale figure of the noctchill idol Koito Fukumaru!
The figure is based on her Midnight Monster illustration from the game. Her lolita dress adorned with a large ribbon, hairband with devilish horns and teeth barely visible within her cute smile have all been faithfully captured in figure form. Be sure to add this scale figure of Koito with a slightly different look to your collection!
G.E.M. Series Haikyu!! Palm-Size Shoyo Hinata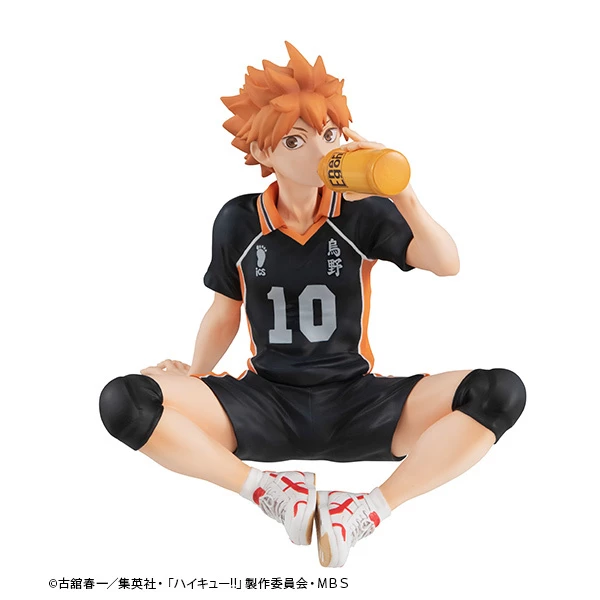 The Haikyu!! anime series joins the popular palm-sized G.E.M. series collection!
The first in the series is none other than the main character of the series, Shoyo Hinata, dressed in his uniform. Enjoy the relaxed Hinata-kun right in the palm of your hand!
G.E.M. Series My Hero Academia Palm-Size Izuku Midoriya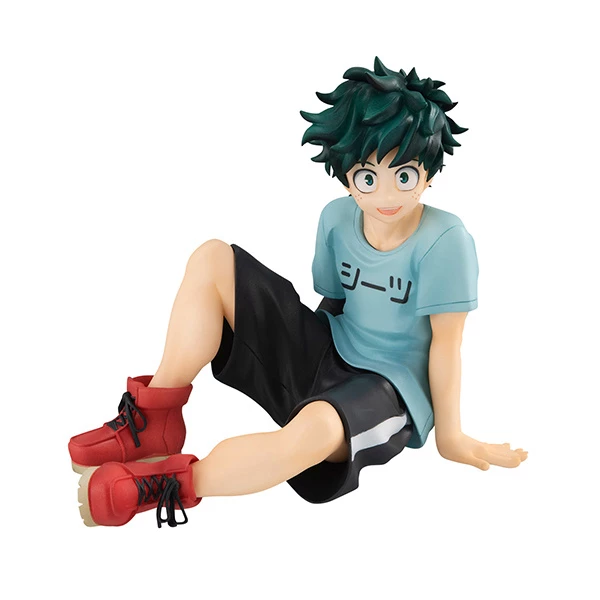 The My Hero Academia anime series joins the popular palm-sized G.E.M. series collection!
The figure features the main character of the series, Izuku Midoriya, dressed in casual clothes which are quite rare on figures of Izuku! Enjoy the future hero right in the palm of your hand!
Variable Action Future GPX Cyber Formula Saga Garland SF-03 -Livery Edition-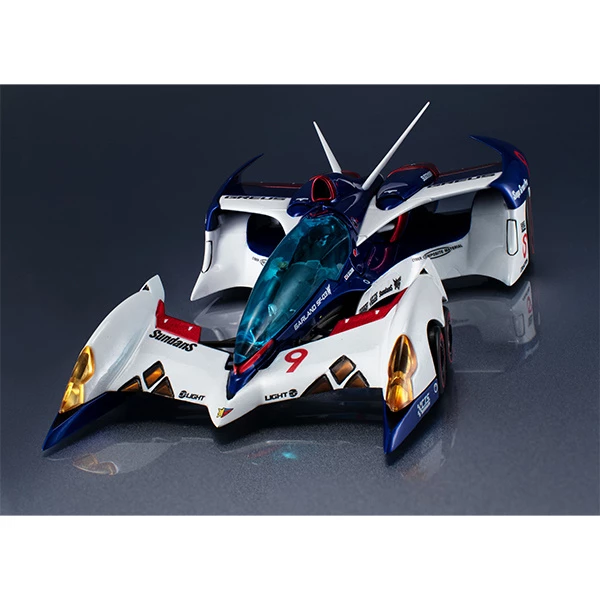 The Garland SF-03 is the third "Livery Edition" in the popular Future GPX Cyber Formula Variable Action series. This sleek and refined vehicle showcases a simple yet agile design that expresses a sense of elegance and sophistication.
With the unique markings and beautiful paint scheme exclusive to the Livery Edition, it has been transformed into a racing machine worthy of its name, "Garland", which means "Glory". It looks like the super car came straight out of a racing scene in the series, with a high quality finish.
The Garland SF-03 played an important role in the early stages of "New Future GPX Cyber Formula SAGA" and left a lasting impression as the machine that Hayato Kazami first switched to from Asurada. The Boost Mode can be recreated by replacing certain parts.
Take this opportunity to experience the quality of the Livery Edition models, which will add a whole new charm to your collection!
Desktop Army Rain Nabbit & Machine Lycaon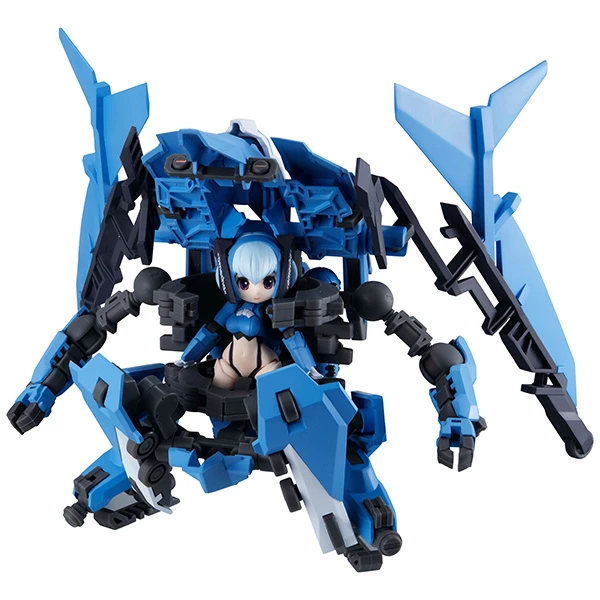 The popular Feryl Nabbit is now available in an azure blue race queen outfit! The cute 80mm body is a faithful reproduction of the original illustration by Kenki Fujioka and comes with an all-new surprise face part.
The large boardable "Machine Lycaon" is included and can transform into three modes - Power Loader Mode, Racing Mode and the new Air Ride Mode. Various company logos are also included as stickers to add some extra touches!
The model is also fully compatible with the previously released figures in the Desktop Army series, so you can mix and match for all sorts of options! Create your very own army to add some extra cuteness to your desktop!
G.E.M. Series Bleach Gin Ichimaru (Re-run)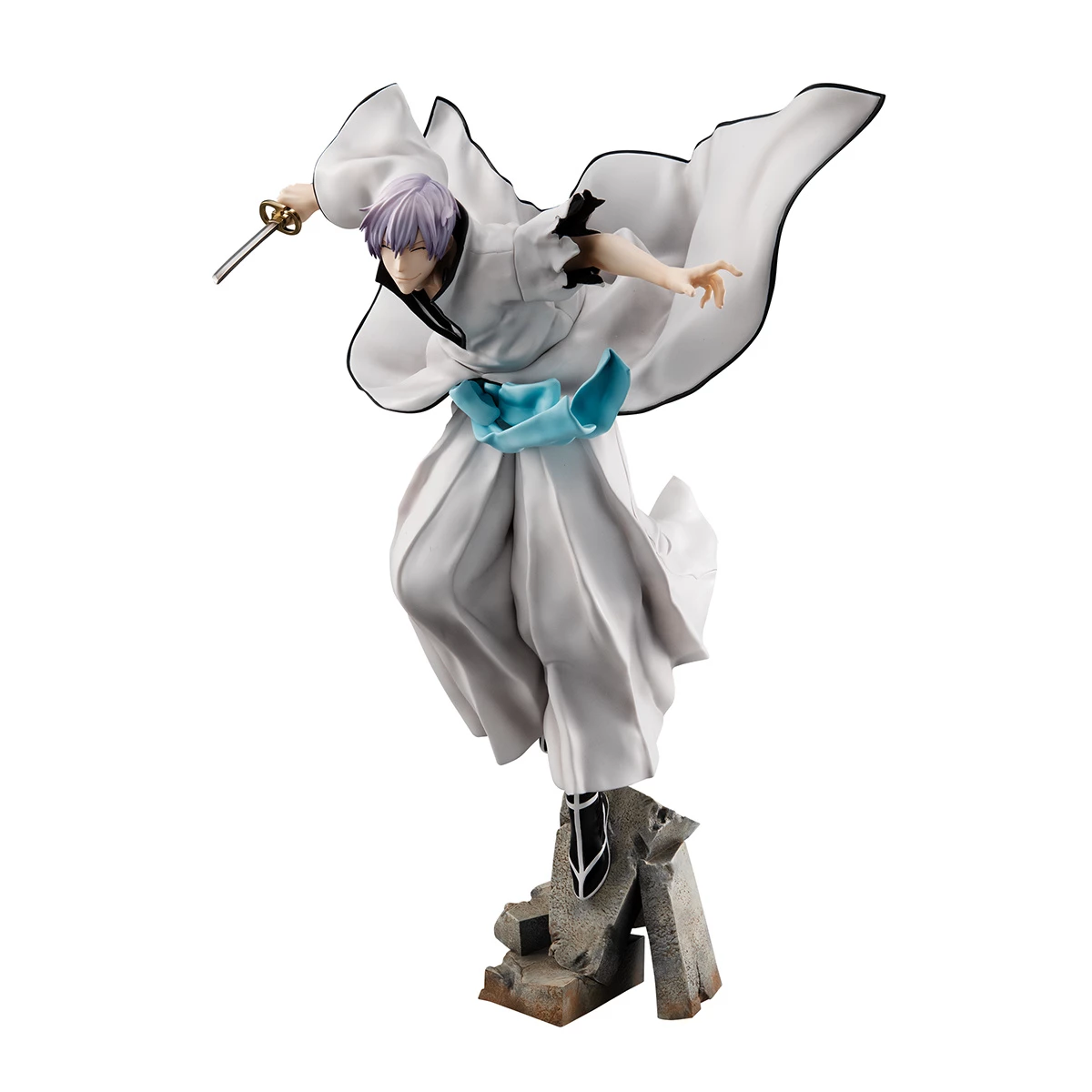 From MegaHouse's G.E.M. Series of high quality fixed-pose figures comes Shinigami Gin Ichimaru from the popular anime series Bleach! Measuring 11.8", this long-awaited figure captures him in a dynamic action pose from the anime as he prepares to leap off a stony base with his white haori fluttering in the breeze behind him. So much charm has been packed into this figure, you've got to see it up close and in person to fully appreciate it. Add him to your collection!
G.E.M. Series City Hunter the Movie: Angel Dust Ryo Saeba&Kaori Makimura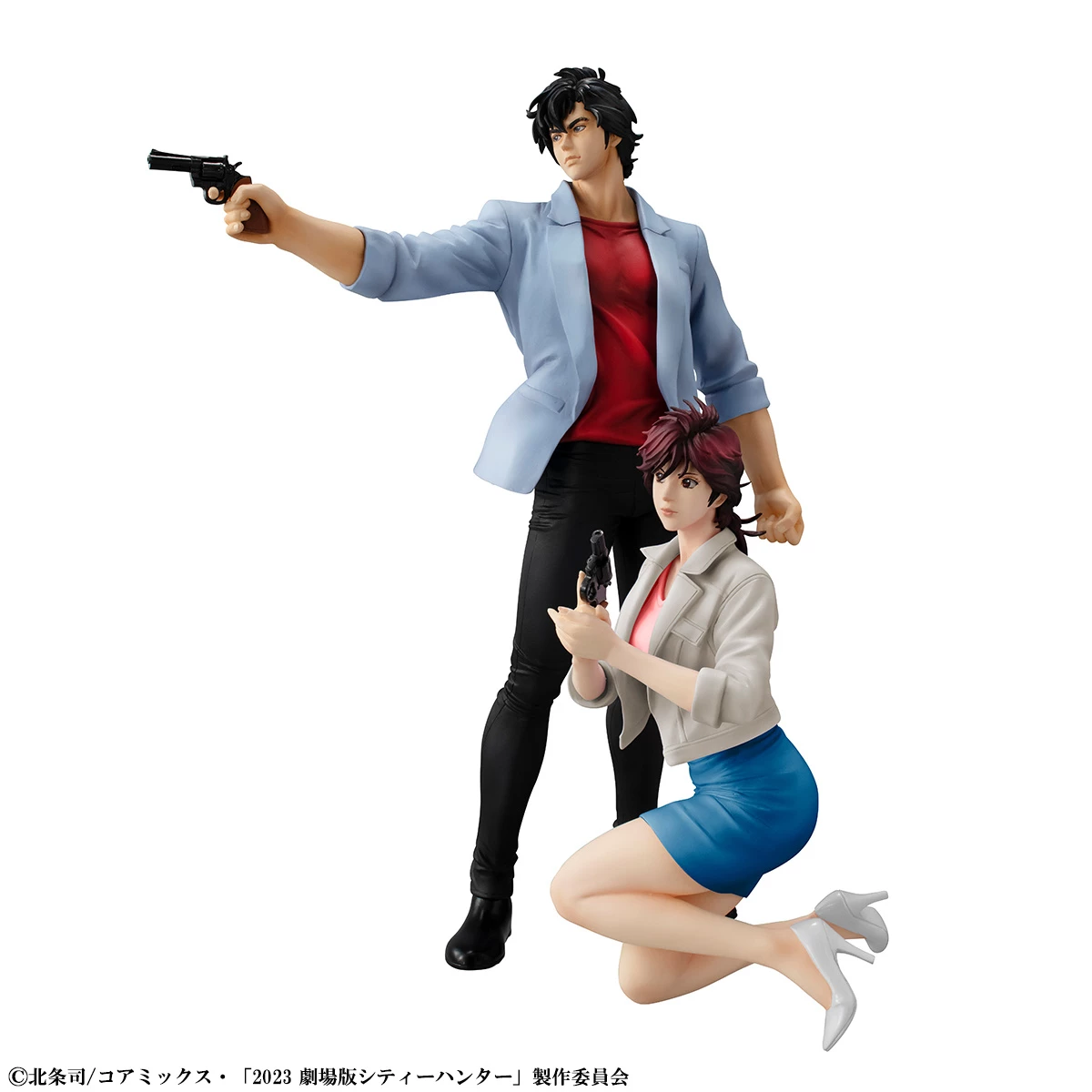 From the upcoming movie City Hunter: Angel Dust comes a rerelease of the G.E.M. series figure set including both Ryo Saeba and his partner Kaori Makimura.
Ryo is posed looking as cool and composed as ever with his manly abs, thighs and arms carefully sculpted by Mokamaru (M.I.C). The gun he holds in his hand as well as his confident expression all capture his charm for fans to preserve in their collection for years to come.
His partner Kaori Makimura is also looking great beside him sculpted by Coffee Maru (M.I.C); her charming curves carefully sculpted to create the definite figure of the City Hunter. Both are intricately painted by Tc.
The two figures are not connected, allowing them to be posed in various different formations or even completely apart. Be sure to add them to your collection!
*Please note that the package and base design for this release are based on the Shinjuku Private Eyes version, which was previously released in 2019.
G.E.M. Series Banana Fish Ash Lynx 5th Anniversary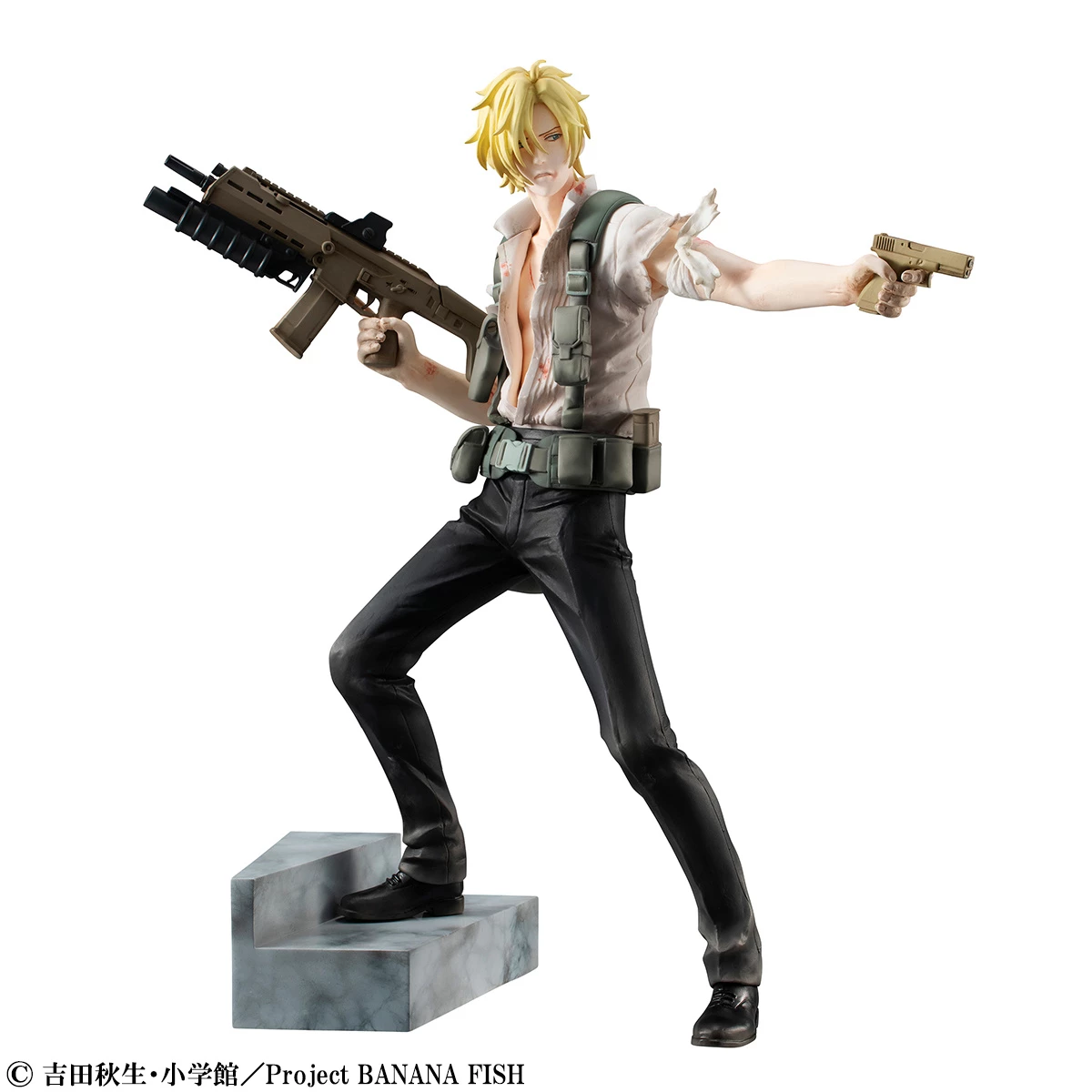 BANANA FISH was originally a manga series by Akimi Yoshida serialized between 1985 to 1994 which became an anime in 2018! To celebrate the 5th anniversary of the anime we are rereleasing the G.E.M Series figure of Ash Lynx
The figure is based on a combat scene to capture his most popular appearance in figure form! Be sure to grab him and he'll be sure to become the G.E.M. of your collection!
Naruto Gals Naruto Shippuden Sakura Haruno (Re-run)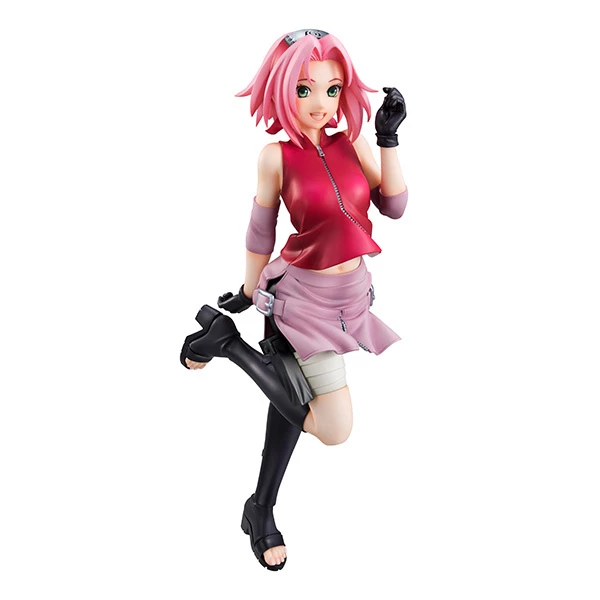 She started off with a lot to learn, but Sakura Haruno grew into one of the Naruto series' most competent and capable characters with an outrageous amount of power with some help from the unforgettable Tsunade. Like many other characters, her journey had some heartache and unfortunate twists, but she remained a positive and lovable asset, and this gorgeous figure from the Naruto Gals line from MegaHouse captures this important character perfectly~
She's depicted at a height of 7.9" in a playful pose with a phenomenal amount of detail packed into the coloring and sculpting, and the energy in her expression really brings her to life.