Simon Doty adds label boss to his already impressive CV, launching his eagerly awaited RECESS imprint. The first release is summer-hot three-tracker 'Reality Check', including remixes from Dosem and Black Circle.
Drawing inspiration from the Soul II Soul Classic interpreted by his sister Ellen Doty; 'Reality Check' is a return to Simon's tech-house roots that already has dancefloor acclaim. The self-taught Canadian maestro marries disparate genres and sounds, creating deep and melodic tech-house with angelically lyrical melodies and devilish danceability.
Label favourite Doty has released on Anjunadeep, REALM, Knee Deep In Sound, Purified and Stress Records in the last 12 months alone, but launching his own label has long been his goal. 'I've always had a goal of stewarding my own brand for music and parties and I'm thrilled to see that dream come to life with RECESS' says Doty.  'For me, the care-free innocence of playing outside at recess captures the essence of an ideal party; a joyous period with a singular focus – having fun with your friends. That's the moment we're trying to recreate with our music, and our events.'
Reality Check collects a jazzy beat, fizzing hi-hats and an ear-caressing bass riff, layered with a sweet vocal motif – 'back to life, back to reality' – earthed by solemn synth chords: a joyful melange skilfully creating a bounding, driving energy to propel you into summer.
Dosem Remix: A future mainstay on both the events and label side, Dosem lends a progressive, after-hours twist that isolates a tapping beat, before deploying frantic synth arps and the haunting vocal riff to distort the boundary of dream and reality as they swoop through woozy breakdowns.
Black Circle Remix: With a stadium sized techno take on his remix, Black Circle keeps the vocal singing its dreamy anthem, while the synths launch into a hard-hitting, brain-skewering, Chemical Bros style thrill ride you'll queue up for.
The RECESS events have gone down a storm at Treehouse Miami and will travel to a number of new cities this year. Meanwhile Simon will play summer highlights at the Brooklyn Mirage, Electric Island Toronto, Ile Soniq Montreal, and Anjunadeep Open Air London amid South American, Australian, Indian and European touring legs.
'Reality Check' is out now on RECESS, get it HERE.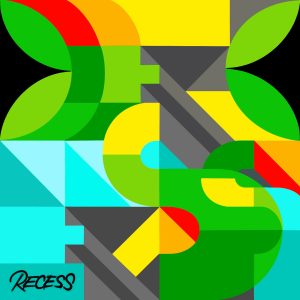 Track list:
Reality Check
Reality Check (Dosem Remix)
Reality Check (Black Circle Remix)