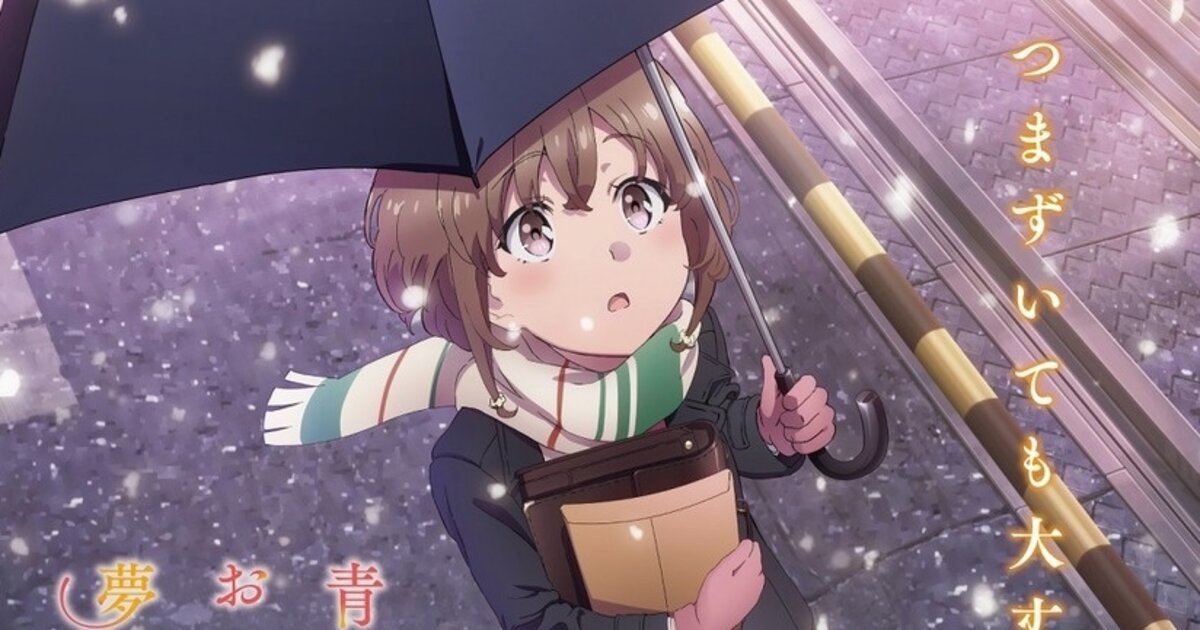 Soichi Masui will direct with a script by Masahiro Yokotani and character design by Satomi Tamura while CloverWorks will produce.
The overall franchise follows high schooler Sakuta Azusagawa, whose life changes when he runs into a teenage actress, Mai Sakurajima, who is dressed as a bunny girl. Mai suffers from "adolescence syndrome" and is currently invisible to everyone but Sakuta.
©2022 Hajime Kamoshida/KADOKAWA/SeiButa Project
Adapted with permission from Anime!Anime!