Power Horse will release an immersive audio-visual stream series of 8 episodes that will be broadcasted weekly from August 27th till October 15th 2021. Stream Sessions will showcase the most exciting Middle-East and South Asia talents such as Ana Lilia, Cosmicat, DJ Mocity, Dia Hassan, Omar Fayyad, Shadi Megallaa, Tasnneem and Vinyl Mode. They will be presenting groovy house and techno sounds that flow from deep to melodic atmospheres. The stream will also showcase the culture and roots of those artists through images.
"With Covid restrictions still in place, nightlife is not the same in most parts of the world. To fill this void, we launched the platform that will provide the audience a means to enjoy the sets and get acquainted with fresh talent from their own space at home. This season of Stream Sessions showcases talents from India, Saudi Arabia, Egypt and United Arab Emirates", said the team behind the Stream Sessions.
Streams will be available on the official Power Horse social media handles; Facebook, Instagram, Tik Tok, YouTube.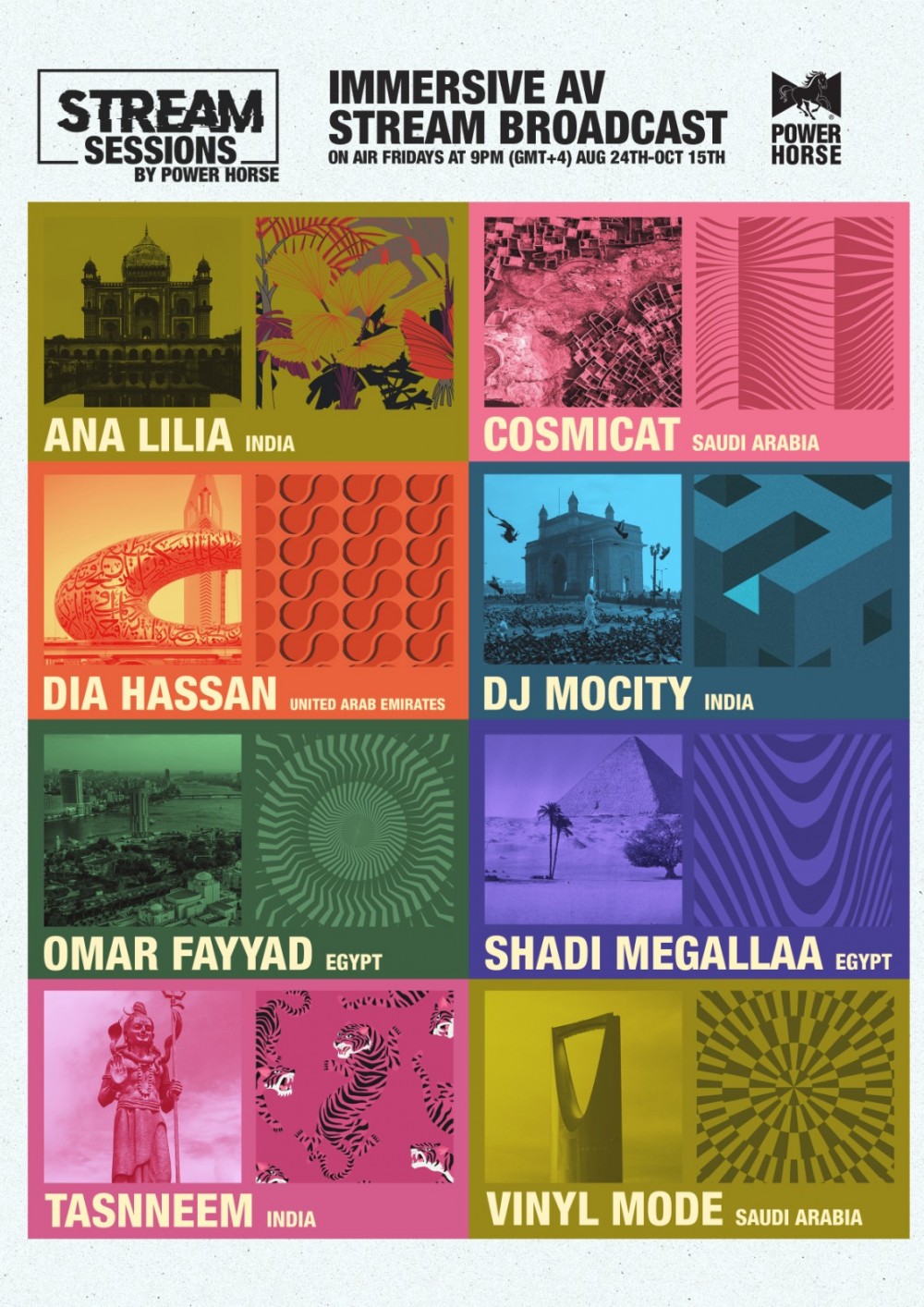 Instagram: https://www.instagram.com/powerhorse.official/
Facebook: https://www.facebook.com/powerhorse.ae
TikTok: https://vm.tiktok.com/ZSJWktddR/
Tune in #PHStreamSessions. Previous streams have included great talent from around the Middle East like Dish Dash, Vinyl Mode, Cosmicat, Mo Ezabyy, and Hats & Klaps.