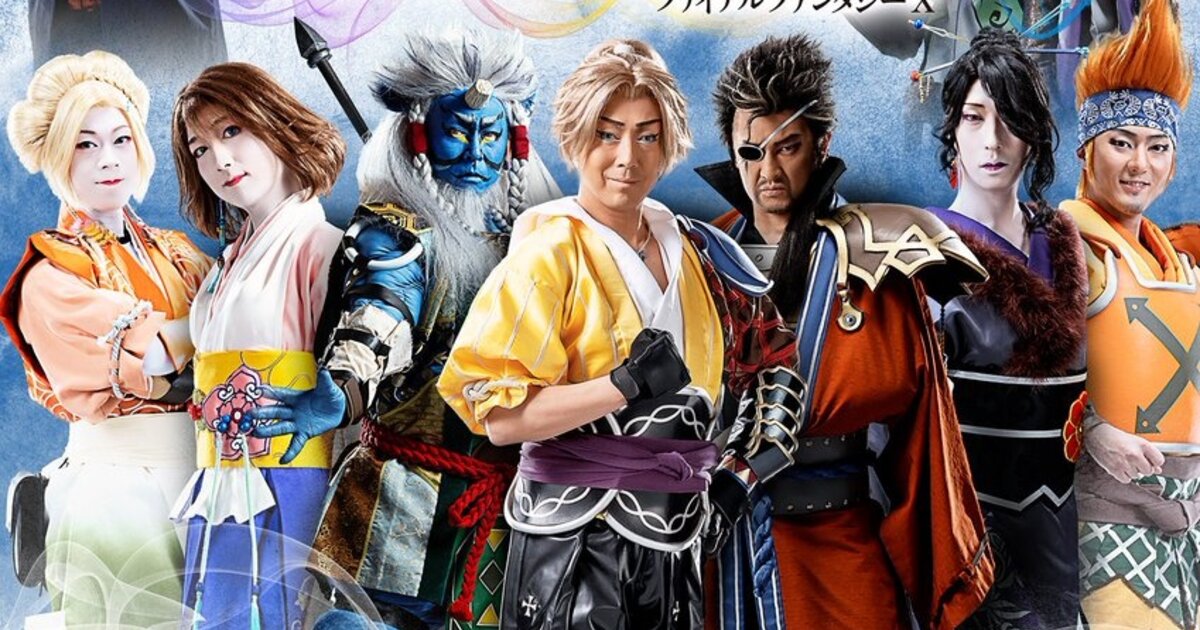 Final Fantasy X is getting a kabuki adaptation that's revealed a visual of its central characters in costume, as well as a video of Yuna!
The visual includes Onoe Kikunosuke V as Tidus, Nakamura Shido II as Auron, Yonekichi Nakamura V as Yuna, Matsuya Onoe as Seymour, Baishi Nakamura IV as Lulu, and more. As Japan's present style of kabuki features men only, even in female roles, all cast members are male.
The video teases the magic to come with Nakamura performing as Yuna in her Sending scene.
Set to premiere in Tokyo on March 3, the show will run for over a month. Fans from other countries are also encouraged to watch, with a ticket page aimed towards overseas audiences set to go live on February 11, 2023, according to the Japan 2.5-Dimensional Musical Association.
Final Fantasy X's kabuki show will run from March 4 to April 12, 2023, at IHI Stage Around Tokyo.