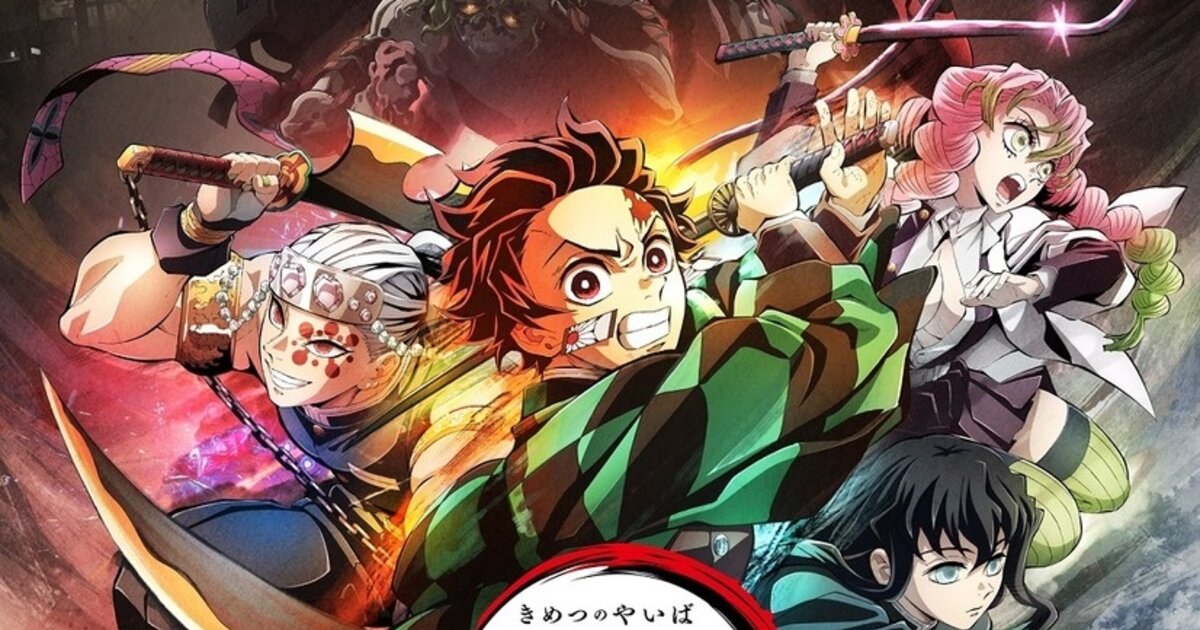 Demon Slayer: Kimetsu no Yaiba's world tour kicked off in Tokyo on February 3, revealing the first episode for the upcoming Swordsmith Village arc. New cast members who will play demons from the Twelve Kizuki were also announced along with the opening theme song!
The above trailer features the voices of the new cast members: Ryotaro Okiayu as Kokushibo, Mamoru Miyano as Doma, Toshio Furukawa as Hantengu, and Kohsuke Toriumi as Gyokko. Each character is a demon in the Upper Ranks of the Twelve Kizuki, a powerful group that serves the series' antagonist, Muzan.
Fans can also hear part of the opening theme song, "Kizuna no Kiseki" by rock band Man With a Mission and J-pop singer milet.
While the Swordsmith Village arc will be officially released in April 2023, the first episode is being screened in theaters alongside the Entertainment District arc's 10th and 11th episodes as part of a "world tour" that began on February 3, 2023. The screenings will be held in over 80 countries.
Live viewings and appearances from cast and staff members have been confirmed as below:
- February 18, Los Angeles: Natsuki Hanae (Tanjiro), Aimer (singer of opening theme song "Zankyo Sanka"), Yuma Takahashi (producer)
- February 25, Paris: Yuma Takahashi
- February 26, Berlin: Yuma Takahashi
- March 4, Mexico City: Natsuki Hanae
- March 11, Seoul: Akari Kito (Nezuko), Yuma Takahashi
- March 19, Taipei: Natsuki Hanae, Kengo Kawanishi (Muichiro Tokito), Kana Hanazawa (Mitsuri Kanroji), Yuma Takahashi
Created by Koyoharu Gotouge, Demon Slayer: Kimetsu no Yaiba follows kindhearted charcoal seller Tanjiro, whose life changes forever when his family is attacked by demons. In order to return his sister, who is now a demon, to her former state and avenge his family, Tanjiro sets out on a dangerous journey.
The new arc was announced after Season 2's final episode aired on February 13. Although details on the airdate are yet to come, visuals of Mist Hashira Muichiro Tokito and Love Hashira Mitsuri Kanroji have been released.
©Koyoharu Gotouge/Shueisha, Aniplex, ufotable
Adapted with permission from Anime!Anime!