Cosmic Boys are back on their label Legend with a new track made in collaboration with Akki called "Dark Places" and it blends twisted euphoria with thundering percussion.
Recently the Cosmic Boys have had a string of charttopping releases on Legend in addition to their work with other labels such as UMEK's 1605 and Mark Reeve's SubVision.
Akki recently had a hit track on Autektone Records called "New World" that was made in collaboration with T78. Many also know his tracks and remixes on Spartaque's labels Codex and IAMT. This is the third time Akki (DE) has featured his compelling style of techno on Legend after previously providing both a remix and a solo EP, but this is his first time collaborating with the Cosmic Boys. So far in 2021, Legend has been one of the stand out years for the record label, and it's showing no sign of slowing down any time soon.
Often located inside of Beatport's Top 10 techno best sellers, it's highly anticipated this will be anther chart topper. "Dark Places" opens with the bang of an explosive kick drum before the rumbling of the bassline propels the track into lightspeed. Its high velocity rhythms and arpeggio lead synth keep the momentum flowing while the seductive vocals talk of "going to dark places".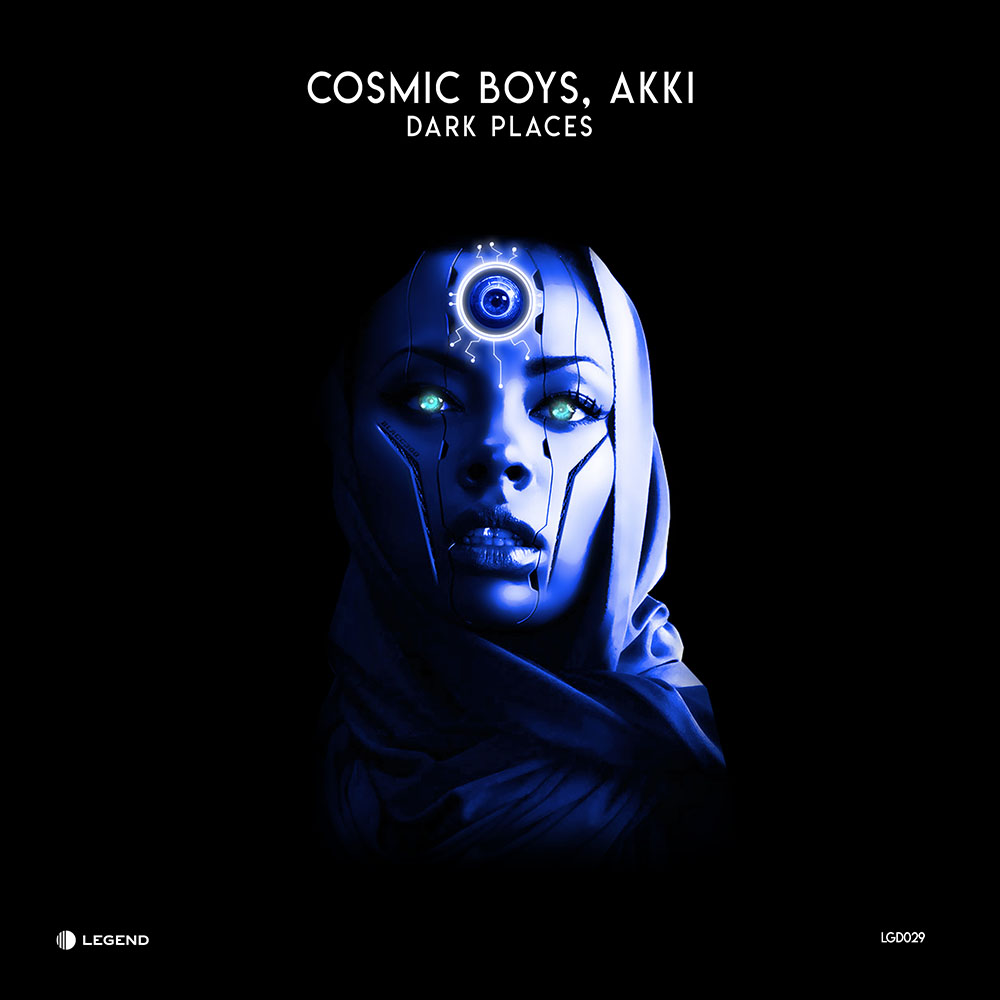 Compelling and captivating, the track hits its pinnacle in the epic tension of the breakdown before the percussion slams back in with devastating force!
With the perfect blend, this track had all the right ingredients for peak time moments on the dance floor, and is yet another example why the Cosmic Boys and Akki (DE) have become staples in sets of techno's most prestigious DJs.