Summary List
9.90/10 1.

Editors choice:

Ghost In The Shell
9.95/10 2.

Premium pick:

Cowboy Bebop
7.93/10 3.

Best value:

My Hero Academia: Two Heroes
8.68/10 4. Assassination Classroom
8.21/10 5. The Last: Naruto the Movie
8.08/10 6. Psycho-Pass 2
9.28/10 7. One Piece
7.80/10 8. Noragami
9.41/10 9. Attack on Titan
8.45/10 10. Demon Slayer: Kimetsu no Yaiba
9.09/10 11. Dragon Ball Super: Broly
8.52/10 12. Tokyo Ghoul
View All
Watching the best dubbed anime, fighting-based and otherwise, is a lot like eating a well-done steak; people are going to shame you based on your preference.
For those who don't know, there is an age-old debate surrounding the viewing of anime. The majority of anime fans recognize subbed anime as the only acceptable method of presentation. These versions display Japanese audio with English subtitles for those who do not speak Japanese. However, several popular anime are available with English audio. English voice actors are hired to dub the original content.
A sizable portion of the anime community has no issue with dubbed versions. Ultimately, it comes down to preference. The best dubbed anime have just as much to offer as their Japanese alternatives. The viewer should reach their own conclusion on the method they prefer without incurring the wrath of passionate anime fans. There is no right way to watch anime. The qualities that make a great anime are not language-specific. The best dubbed anime share all of the same qualities which make anime a fantastic medium of entertainment.
Editors choice
1. Ghost In The Shell
Read More Reviews
Read More Reviews
Read More Reviews
See on amazon
Ghost In The Shell is one of the most celebrated anime films of all time. With several adaptations released following its 1995 debut, the series can prove to be difficult to navigate. This film is an HD remake of the original movie. It is currently the best option for anyone looking to watch the film in 2020. This version released in 2014 does not alter the story in any way. It is a shot-for-shot version of the original in high definition.
Ghost In The Shell is the story of cyborg Mokoto Kusanagi as she hunts down a mysterious figure known as the Puppet Master. The film explores the relationship between humans and technology in the near future, as Kusanagi has the body of a robot with the soul of a human.
The idea of these two elements fusing together has been a staple of science fiction for years. The contrast and comparison between man and machine is still a relevant topic in today's society, which is yet another reason to watch this film. The movie asks complex questions of its audience. For instance, Ghost In The Shell will make you question humanity's motives. As we embrace technology with open arms, do we risk losing what makes us human? Ghost In The Shell is perfect for those who enjoy thought-provoking entertainment.
The cold animation is gorgeous and does the original film justice by updating its aesthetic. Even minor details are handled with great care. Although the visuals are stunning, the musical score steals the show. Composer Kenji Kawaii creates an unbelievably immersive experience. Everything from the original music to the sound of raindrops casts a spell over the audience. Ghost In The Shell is a classic and it is difficult to fault it for anything. However, the lack of steady pacing keeps this iconic film from reaching perfection.
Read More
Key Features
HD remaster of iconic film
Examines role of technology in a modern world
Futuristic Tokyo setting
Specifications
Run Time: 1 hour 22 minutes
Language: English
Rating: PG-13
Studio: Production I.G
Pros
Original story
Analysis of complex themes
Extremely relevant even today
Gorgeous visuals
Buy This Product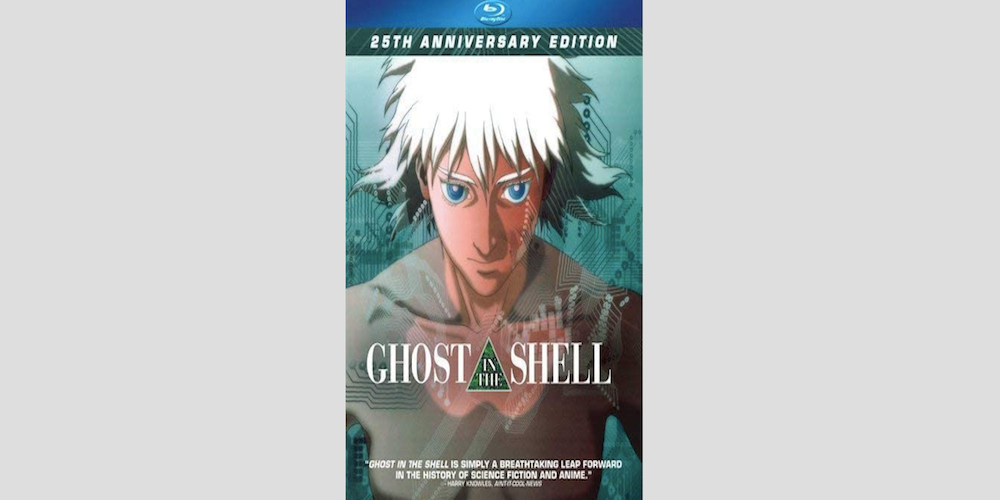 Ghost In The Shell
amazon
Premium pick
2. Cowboy Bebop
Read More Reviews
Read More Reviews
Read More Reviews
See on amazon
Ask several anime traditionalists about the best anime series of all-time and you'll likely get the same answer. There are several reasons behind Cowboy Bepop's status as the undisputed king of anime. The most obvious being the show's willingness to innovate. No series has done what Cowboy Bepop has for the genre. When the series premiered in 1998, it was groundbreaking.
The audiovisual quality blew expectations out of the water. The animation is extremely fluid and the art style perfectly captures the space western that this series succeeds in being. Cowboy Bepop is an episodic series, meaning it doesn't follow a linear form of plot progression. This anime will make fans out those who detest the episodic formula. The space western follows a group of misfits as they journey across the galaxy in the spaceship Bepop. The story, characters and animation are elite but how about the music?
The music may just be Cowboy Bepop's strongest aspect. The mix of musical styles is what sets this series apart. Cowboy Bepop features classic rock, jazz, and blues to immense quality.
In terms of style, the soundtrack is as unique as it comes, especially since this is a sci-fi series. The real magic is that, somehow, the music perfectly fits the context of the series. The futuristic sound effects also add a layer of charm. Everything from the firing of guns to the Bebop's thruster hum is incredibly crisp. Cowboy Bepop is also notorious for its English dub. The series presents a rare case in which the quality of the dubbed version is on par, if not better, than the original. All of these qualities come together in an immersive experience that will likely never be replicated again.
Read More
Key Features
Episodic
Innovative
Homage to western genre
Specifications
Genre: Animation, Action, Adventure
Language: English
Number of Seasons: 1
Debut Date: October 24, 1998
Studio: Sunrise
Pros
Incredible original music
Sound effects and audio are flawless
Animation and art syle
Charming characters
Best english dub of all time
Cons
Retro style may not appeal to modern anime fans
Buy This Product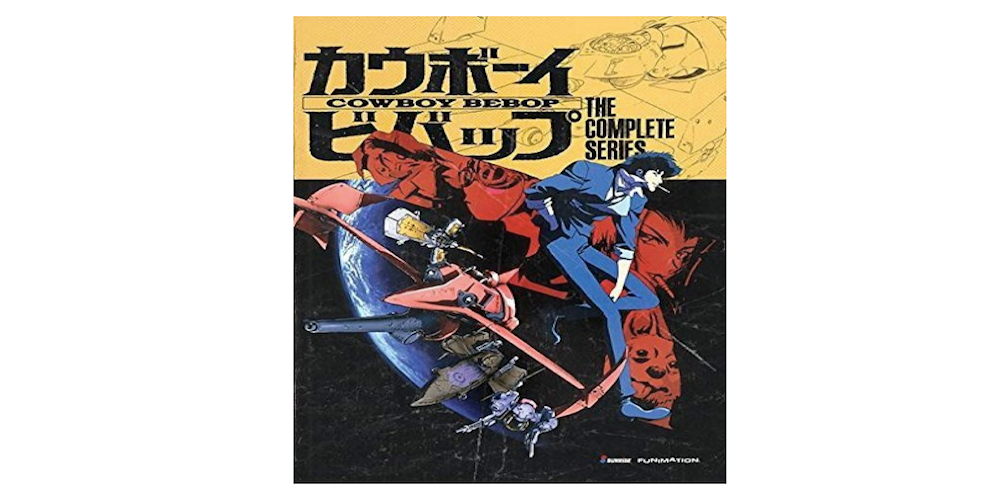 Best value
3. My Hero Academia: Two Heroes
Read More Reviews
Read More Reviews
Read More Reviews
See on amazon
The success of My Hero Academia has ushered in a new era of anime. With the "Big 3" now a thing of the past, My Hero Academia is currently the lead Shounen title in the anime industry. As a testament to its popularity, the series earned its first movie titled My Hero Academia: Two Heroes. Based on Kōhei Horikoshi's hit manga series, My Hero Academia is the superhero themed story of a boy name Izuku Midoriya. Despite his great dream of becoming a hero, Midoriya is uncommonly born without superpowers. After a fate encounter with the world's greatest hero, Midoriya is acknowledged for having the heart of a hero. Number one hero All Might shares his power with the teenager who later enrolls in superhero school.
This movie takes place between season two and three of the television anime. Although the plot is predictable, this movie succeeds in developing the backstory of aforementioned number one hero All Might. Anime movie plots usually fail due to their inability to create an original story. Most movies are not based on manga material. Therefore it is up to the studio to write and produce the film. Thankfully studio Bones provides excellent character development for non-canon material. My Hero Academia: Two Heroes is a roller coaster ride.
There are plenty of negative aspects such as animation and voice acting. Anime movies generally feature high-quality animation to match the large budget given for such projects. Unfortunately, studio Bones drops the ball in terms of animation. It is far from the top-drawer animation on display in the television series.
Secondly, the voice acting lacks believability. The performances seem rather flat. Ultimately, the lovable cast of characters and the attention they receive elevate this film to a worthwhile watch.
Read More
Key Features
First My Hero Academia movie
Leading the new era of anime
Takes place between season 2 and 3 of the television series
Specifications
Run Time: 1 hour 36 minutes
Language: English
Rating: PG-13
Studio: Bones
Pros
Focus on All Might's past
Develops characters well for non canon material
UA students still highly enjoyable
Buy This Product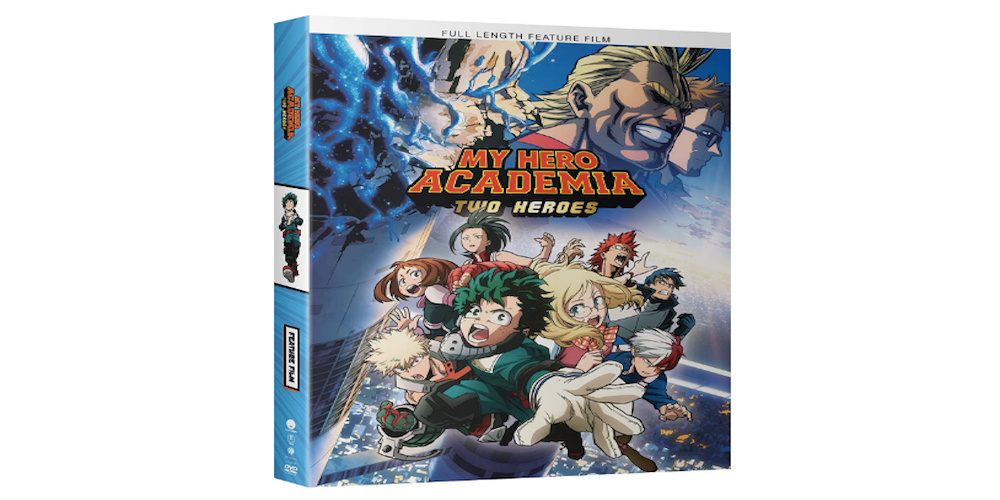 My Hero Academia: Two Heroes
amazon
4. Assassination Classroom
Read More Reviews
Read More Reviews
Read More Reviews
See on amazon
Manga artist Yuusei Matsui delivers one of the most original premises in recent memory with his hit series Assassination Classroom. This colorful adaptation isn't your quintessential school anime. When Earth is in imminent danger, it is up to the students of classroom 3-E to save the day. An enigmatic yellow monster suddenly appears and destroys half of the Moon. He later requests to teach a high school class.
The monster, dubbed "Koro-sensei," must teach these misfit children to become assassins with the goal of one day eliminating their teacher. Clearly, this plot doesn't take itself too seriously.
This is the perfect setup for plentiful amounts of comedic mischief. As such, it's no surprise that this anime is a blast. The elements of action are animated well. It is a joy to watch the students hatch creative plans against their teacher. However, humor is Assassination Classroom's strongest element. The students are uniquely interesting in their own right, each exhibiting distinct personalities. To give so many characters identity is a tough task for any show. Studio Lerche truly brings Matsui's vision to life.
Furthermore, there are 22 episodes in the first season as opposed to the traditional 12 that most anime series receive. This places a much welcome emphasis on character development. The show never feels rushed. Koro-sensei acts a mentor for the students, as he enables them to deal with personal issues as well as become better students. The emotionally charged connection that develops between Koro-sensei and the misfits of class 3-E is heart-wrenching to watch. Unfortunately, Matsui's art style and Lerche's animation are far from a perfect match. The style is overly childlike in nature. For many, the theme of assassination brought to life by this art style is hit or miss. Yet, Assassination Classroom is still one of the best dubbed anime out there.
Read More
Key Features
Humor
Funky childlike art style
Extensive cast of characters
Specifications
Genre: Animation, Action, Comedy
Language: English
Number of Seasons: 5
Debut Date: January 9, 2015
Studio: Lerche
Pros
Focus on character development
Interesting premise
Koro sensei steals the show
Heartfelt moments
Cons
Art style and plot do not match
Buy This Product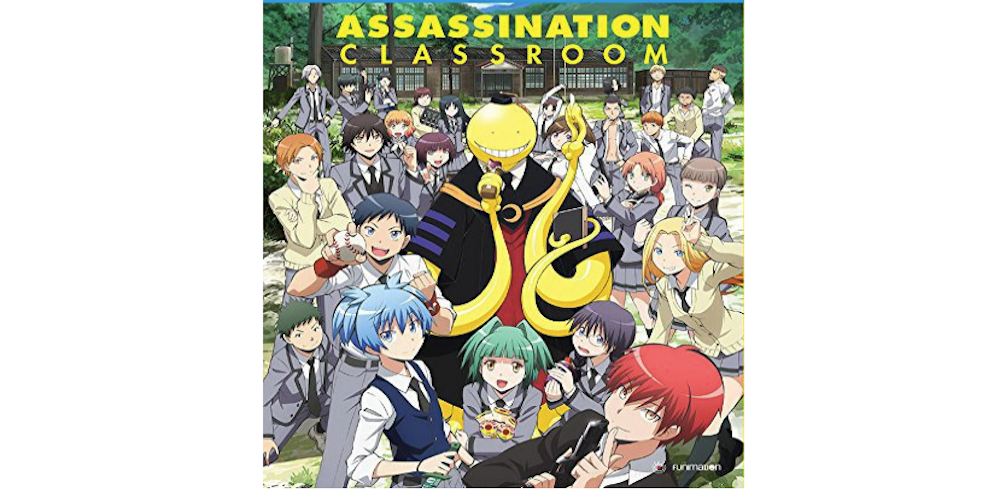 Assassination Classroom
amazon
5. The Last: Naruto the Movie
Read More Reviews
Read More Reviews
Read More Reviews
See on amazon
Naruto will forever be one of the most iconic anime of all time. Alongside Bleach and One Piece, Naruto is credited for popularizing anime outside of Japan. Although extremely well-liked in the West, Naruto enjoyed just as much success in Japan. It is for this reason that many were deeply saddened to hear the news of the manga's conclusion in 2014. The Last: Naruto the Movie debuted in 2014, the same year the manga reached its final chapter. Although the television anime would go on to air for three additional years, the events of this movie take place well beyond the anime and manga's concluding chapter.
Ultimately, it is strange to see iconic characters like Naruto and Sasuke during their adult years, much before we'd witness this in the television anime. However, it is very engaging to see how Naruto's journey has turned him from a social pariah to an admired village hero. Strange time skip aside, this movie is a must-watch for Naruto fans. The movie found success at the box office and became the franchise's top-grossing film. The Last: Naruto the Movie raises the stakes. Credit to studio Pierrot for providing a plot that does the franchise's penultimate film justice.
The movie works as a rescue mission after Konoha's Hanabi Hyuga is abducted. It turns out the kidnappers belong to none other than the Otsutsuki clan. The Otsutsuki is the secret antagonist of the entire Naruto Shippuden series. This villain legitimizes the threat against the village and saves this movie from feeling like just another non-canon story. However, there are some forceful moments throughout the film that are painful to watch. Romance is a common theme throughout this film as it mostly pertains to Naruto and Hinata. Although elements of romance have their place in the world of Naruto, the messy execution fails to deliver. Instead of feeling integral to the story, the romance is introduced in soap opera fashion that will warrant an eye roll from most.
Read More
Key Features
Penultimate Naruto movie
Takes place after 4th Ninja World War
Story by Kishimoto
Specifications
Run Time: 1 hour 52 minutes
Language: English
Rating: PG-13
Studio: Pierrot
Pros
Legitimate villain
Naruto's journey from outcast to hero
Adult versions of classic characters
Cons
Execution of romance aspect
Strange timeline of events based on release date
Buy This Product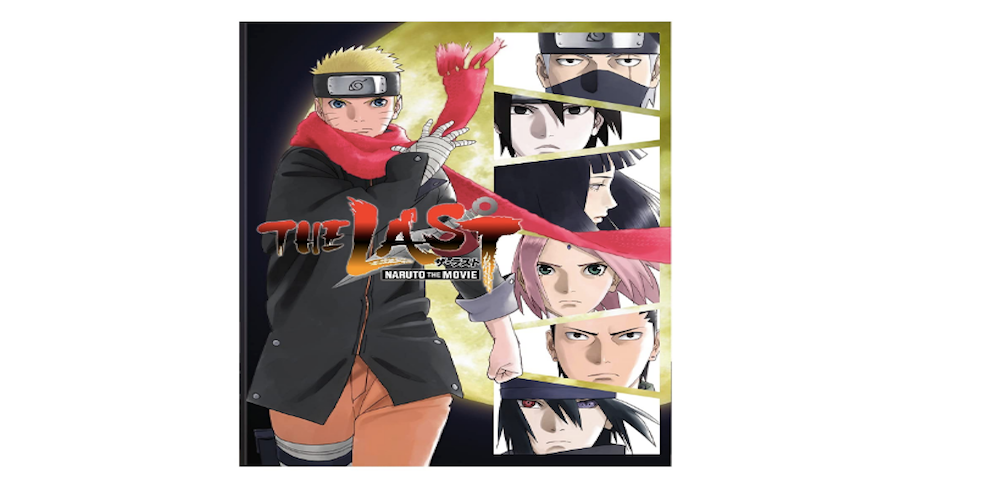 The Last: Naruto the Movie
amazon
Read More Reviews
Read More Reviews
Read More Reviews
See on amazon
Psycho-Pass 2 acts as a fantastic sequel that improves on the foundation built during the first season of the series. This series lead by female protagonist Akane Tsunemori is a sci-fi police thriller. It examines the human conscience and psychology down to the core. Those who enjoy thought-provoking writing and complex plots will find a lot to love in Psycho-Pass 2.
The second season kicks off one year and a half after the events of season one. Set in futuristic Japan, Tsunemori leads a police force unit that aims to take down ardent criminals. In this era, criminals are judged by their ability to commit a crime rather than their actual actions. An all-knowing AI called the Sybil System measures citizens' potential for crime via neurological scan. Writer Gen Urobuchi must be praised for delivering such a unique premise. However, not all elements are worthy of praise. The antagonist presented in season two lacks the personality and menace of season one's villain. This is unfortunate seeing as the plot can facilitate the writing of a genuinely fearsome villain. It must be noted that although Urobuchi wrote the inaugural season, he is absent from the second season. This certainly explains the weak villain in season two.
Furthermore, both the character and plot development are somewhat disappointing. The first season aimed at introspectively exploring the world it created succeeded because it felt fresh. The second season investigates similar themes and proves that the same questions aren't as exciting the second time around. Luckily, Psycho-Pass 2's high-quality animation, style, and strong characters make it a worthwhile watch.
Read More
Key Features
Futuristic Tokyo
Police thriller
Artificial intelligence
Specifications
Genre: Animation, Psychological thriller, Crime
Language: English
Number of Seasons: 2
Debut Date: October 10, 2014
Studio: Production I.G
Pros
Animation
Psychological themes
Detective Tsunemori is a great protagonist
Cons
Weak villain
Character development stalls during season 2
Buy This Product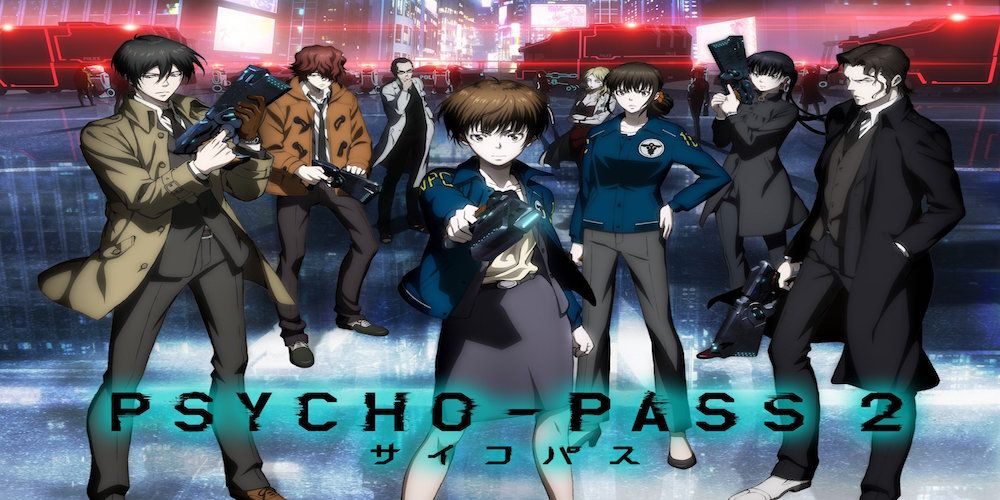 Read More Reviews
Read More Reviews
Read More Reviews
See on amazon
There is no denying that One Piece is one of the most successful anime franchises of all time. The only member of the "Big 3" currently airing earns its spot in anime history. Written by the legendary Eiichiro Oda, the anime series debuted back in 1999. With over 900 episodes aired and fourteen films One Piece has shattered countless records. Seeing as the show is currently airing, now is the perfect time to watch season one and catch up on a celebrated series.
Quite simply, the show focuses on Luffy's journey to claim the legendary treasure One Piece and the title of Pirate King. Along the way the charismatic Luffy assembles a crew of lovable misfits who accompany the pirate on his quest. The show's ability to evoke a wide range of emotions is uniquely wonderful. The mood easily shifts from accessible humor to one of tear inducing compassion and this is something special. Some episodes will leave you stunned and wondering how you became so attached to these fictional characters.
The storytelling is phenomenal. Oda's ability to build a world and imbue it with such colorful personality is remarkable. The One Piece universe is a character in its own right. In addition the cast of characters is mind blowing due to the sheer number present throughout the series. Miraculously the main cast enjoys wonderful spells of character development. There is a genuine emphasis on individual growth and it encompasses many characters. Oda uses recurring themes of friendship, trust, and teamwork to evoke empathy from whoever may be watching. As far as plot devices, these themes are nothing new in the world of Shounen anime. However, execution and delivery set this show apart. These moments of personal growth never feel forced or cheesy. They are delicately introduced within the context of the series. One Piece inspires viewers to overcome their own personal obstacles.
Read More
Key Features
Humor
Character variety
Highlights personal growth
Specifications
Genre: Animation, Action, Adventure
Language: English
Number of Seasons: 10
Debut Date: October 20, 1999
Studio: Toei Animation
Pros
Smooth transitions from humor to heartfelt moments
Charming characters
Incredible storytelling and world building
Excellent execution of friendship and teamwork themes
Cons
Lengthy viewing with over 900 episodes
Buy This Product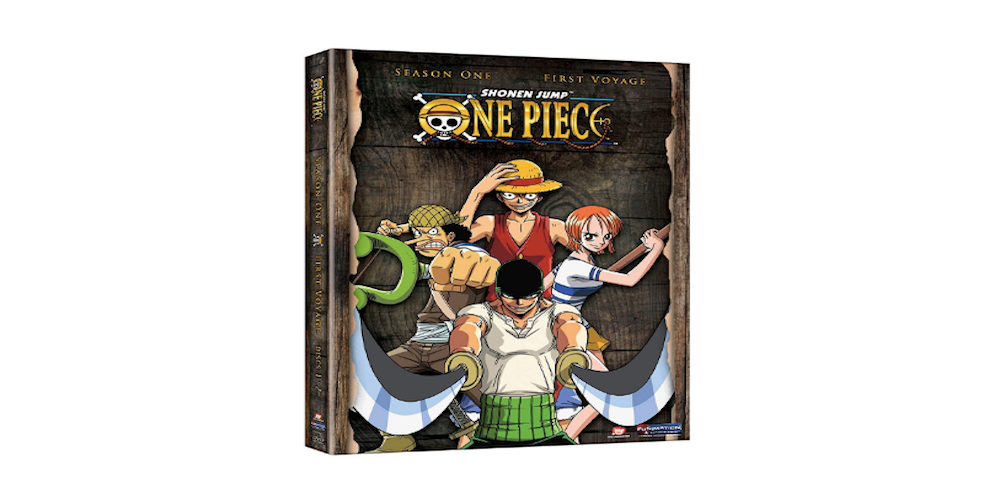 Read More Reviews
Read More Reviews
Read More Reviews
See on amazon
As a prominent anime studio, Bones has consistently produced phenomenal quality. Noragami is yet another successful series brought to life by one of the industry-leading studios. Amidst the gloomy themes prevalent across other anime series, Noragami is a welcome change of pace.
Minor deity Yato's life is saved when middle school student, Hiyori Iki, protects Yato from a car accident. This fateful encounter intertwines their destinies and sets them on a journey to change their fortune. This supernatural adventure is not without its moments of humor. The story moves at an exciting pace. It strikes the perfect balance of expert storytelling while remembering to develop characters along the way. Yato's humor is one of the main attractions. However viewers soon realize that Yato's humor is a defence mechanism against crippling loneliness. These somewhat darker themes are intricately introduced; they never overshadow the show's bright atmosphere.
The animation is up to par with studio Bones' standard. The settings in particular steal the show. Environments look incredibly polished and lifelike adding to the supernatural allure. There is an unexpected plot twist that viewers surely won't see coming. Keep an eye out for this and expect to be surprised by the sudden shift in focus. Unfortunately, this surprise is the show's poorest aspect. Without revealing too many plot details, the narrative is not what viewers originally believe it to be. This playing with perception may not sit well with viewers. Noragami presents an excellent cast of experienced voice actors. Jason Liebrecht who voices Yato delivers a standout performance. Noragami is worth watching due to its entertainment value. It isn't perfect by any means but is an entirely engaging watch for all.
Read More
Key Features
Supernatural elements
Plot twist
Lighthearted
Specifications
Genre: Animation, Supernatural, Comedy
Language: English
Number of Seasons: 2
Debut Date: October 8, 2013
Studio: Bones
Pros
Excellent voice acting
Setting animation
Balances serious topics and entertainment with ease
Cons
Change in direction fails as a storytelling device
Hiyori is a one dimensional character
Buy This Product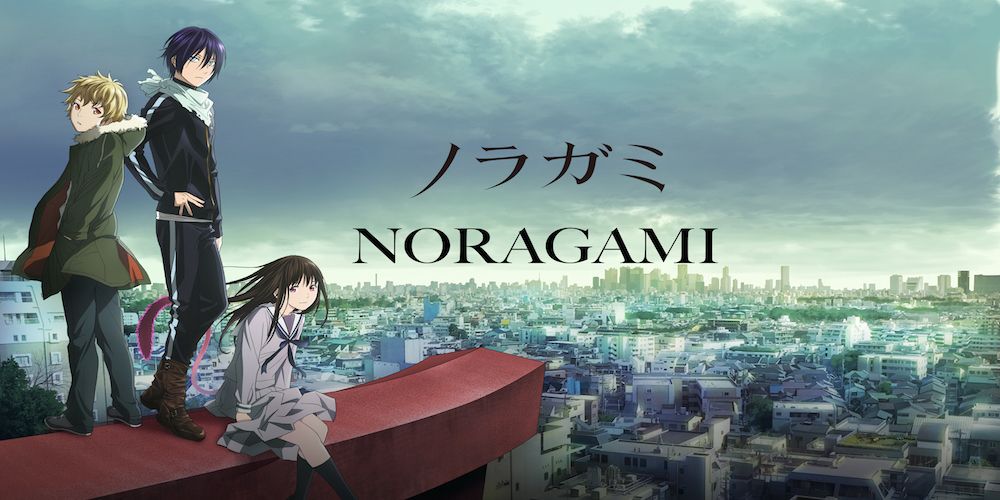 Read More Reviews
Read More Reviews
Read More Reviews
See on amazon
Attack on Titan can be described as a cultural phenomenon. It is the anime responsible for a surge in anime popularity in the West. Prior to the success of Attack on Titan, anime in North American was a polarizing topic. It was far from the popular genre of television it has become today. Partly thanks to Attack on Titan, anime went from niche to mainstream in mere moments. Let's find out what makes this anime so special.
Attack on Titan worked well on a conceptual level right from the get-go. The anime presented a never-before-seen plot that captured the viewer's attention. In a fictional world, humanity lives in cities surrounded by gigantic walls. The walls are meant to keep the enemies of humanity out. Titans are huge creatures with human-like features that live to kill humans. The story follows a trio of friends who join the military regime tasked with fighting Titans. The main protagonist Eren Jaeger vows to destroy every last Titan and reclaim the world.
The most frequent complaint in regards to this anime is the character development of Eren Jaeger. Jaeger's one-dimensional hatred for Titans makes him rather uninteresting and static at times throughout the series. However, it must be noted that this is only true during seasons one and two. It is not until later seasons that Eren's progression makes him a likable character. The payoff may seem troublesome but rest assured it is worth it.
The desolate environment that these characters live in certainly pulls on the heartstrings. The story itself and the state of humanity are off-putting in an entertaining way. The source material is faithfully adapted and credit must be given to manga writer Hajime Isayama. Isayama is not afraid to kill off vital characters when we least expect it.
Read More
Key Features
Sparked mainstream anime appeal in North America
Bleak state of humanity
Binge-worthy viewing
Specifications
Genre: Action
Language: English
Number of Seasons: 4
Debut Date: April 7, 2013
Studio: Wit Studio
Pros
No character is safe
Omni-directional gear makes in air battle look incredible
Gory elements are executed perfectly
Four seasons of content to enjoy
Faithfully adapts the source material
Cons
Eren lacks appeal as a protagonist
Complex history that may confuse the average viewer
Buy This Product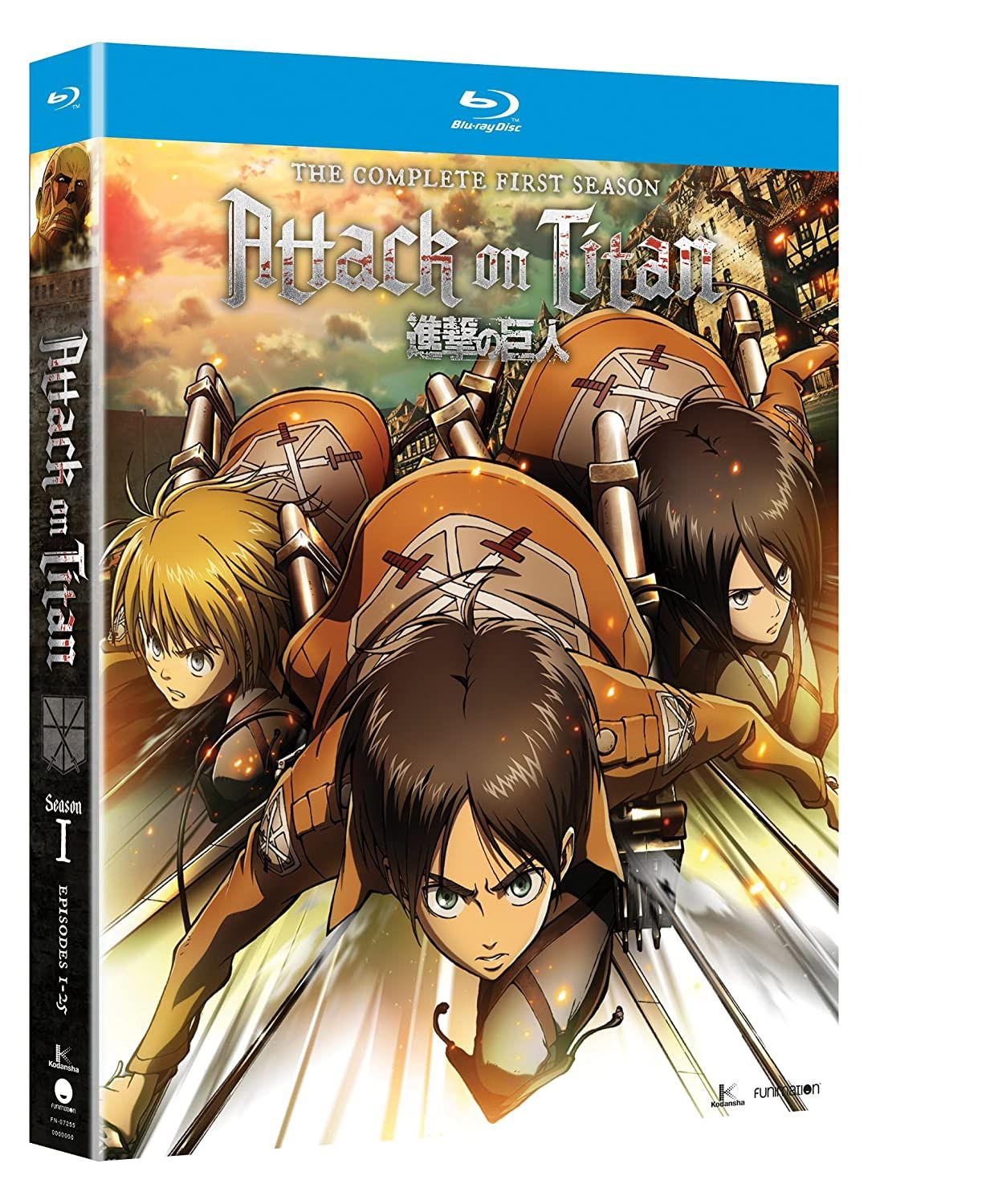 10. Demon Slayer: Kimetsu no Yaiba
Read More Reviews
Read More Reviews
Read More Reviews
See on amazon
If Attack on Titan was a cultural phenomenon for anime in North America, then Kimetsu no Yaiba is its spiritual predecessor. The buzz surrounding this manga and anime is eerily similar to the hype Attack on Titan produced in 2013. When Kimetsu no Yaiba was released in 2019, it was immediately hailed as the next great Shounen anime.
Let's talk about character design for a moment. Kimetsu no Yaiba boasts one of the most colorful and unique-looking casts across all anime genres. Each and every character seems imbued with personality thanks to a design that highlights expressive eyes. A wonderful use of colors, as well as top-tier animation further elevates this anime's character design.
Although the story is imbued with some Shounen cliches including the underdog protagonist who constantly surpasses his limits, it is in essence quite easy to follow. In addition to being simple, the tale is a heartfelt story of brother and sister. After his whole family is slaughtered by a demon, Tanjirou's only surviving sibling is turned into a demon. Thus Tanjirou embarks on a quest to revert his sister Nezuko into a human.
Again, this anime is less about complex characters and a profound journey. Instead, its appeal lies in the ability to present eye-catching entertainment. Studio Ufotable went above and beyond in terms of animation quality. Keep an eye out for episode 19 which garnered critical acclaim for its animation and for its result of launching this franchise into the stratosphere.
Read More
Key Features
Lots of Color
Next great Shounen anime
Sword fighting
Specifications
Genre: Adventure, dark fantasy, martial arts
Language: English, Japanese
Number of Seasons: 2
Debut Date: April 6, 2019
Studio: Adult Swim
Pros
High-quality animation
Character design
Simple yet appealing plot
Bond between Nezuko and Tanjirou
Cons
Shounen cliches
Weak writing
Buy This Product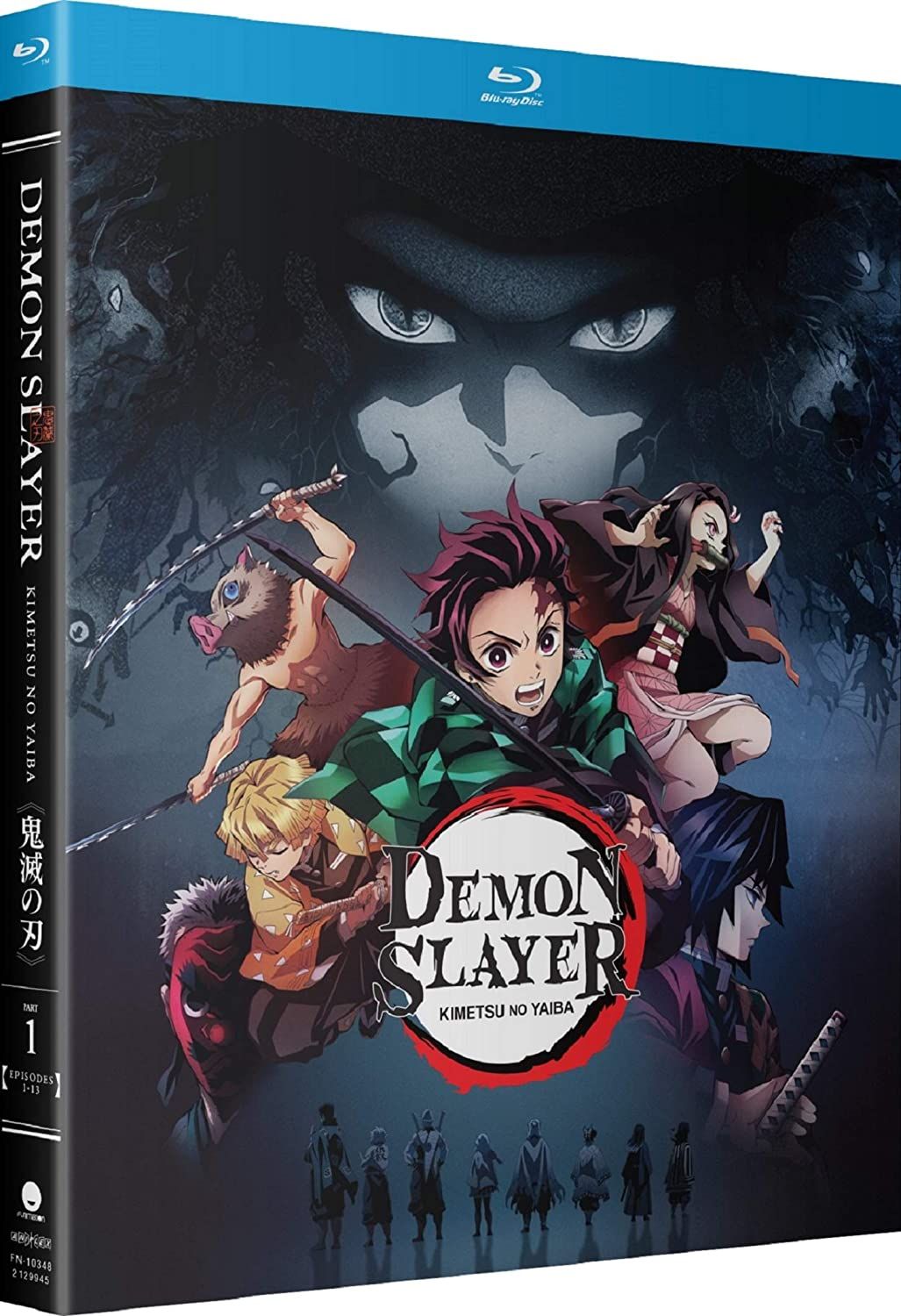 Demon Slayer: Kimetsu no Yaiba
amazon
11. Dragon Ball Super: Broly
Read More Reviews
Read More Reviews
Read More Reviews
See on amazon
Dragon Ball Super: Broly raised the bar for anime films across the country. The Dragon Ball franchise is well-liked by many. For most people, Dragon Ball Z served as their first taste of anime back in the 90s. Over the years the franchise's relevance has slowly dwindled down. Fortunately, for those nostalgically invested in the series, Dragon Ball Super: Broly successfully ushers in the modern era of Dragon Ball.
This is Dragon Ball's twentieth feature film and just the third to be overseen by series creator Akira Toriyama. The plot is simple but powerful enough to facilitate the telling of a poignant story. The first portion of the film takes place in the past and focuses on the history of the Saiyan race. The utilization of flashbacks adds depth to the storytelling. As a viewer, you can't help but feel invested in the fate encounter of three extremely unique Saiyans. There is an evident emphasis on the role of destiny. The foreshadowing of events is yet another narrative tool that is masterfully wielded.
The film has been well-received by critics who praised it for its incredible animation and fighting scenes. Words cannot truly describe how incredible this film looks on screen. Everything from the fluidity of motion to the vibrant use of colors is on an elite level that justifies a big movie budget. Dragon Ball Super: Broly is a spectacle of pure entertainment. The one issue with this movie appears to be the disdain it has drawn from Dragon Ball traditionalist. There is a ton of confusion as to how this fits into the original timeline of the series. Casual fans need not worry about such minor disputes. To date Dragon Ball Super: Broly has grossed a whopping $124,500,000 and rightfully earns its place as one of the highest earning anime films of all time.
Read More
Key Features
Series creator Akira Toriyama is involved
Twelfth highest grossing anime film of all time
History of Saiyan race
Specifications
Run Time: 1 hour 41 minutes
Language: English
Rating: PG
Studio: Toei Animation
Pros
Animation quality
Jaw dropping fight scenes
Ushers in new era of Dragon Ball
Well told story
Cons
Confusion surrounding its place in Dragon Ball timeline
Buy This Product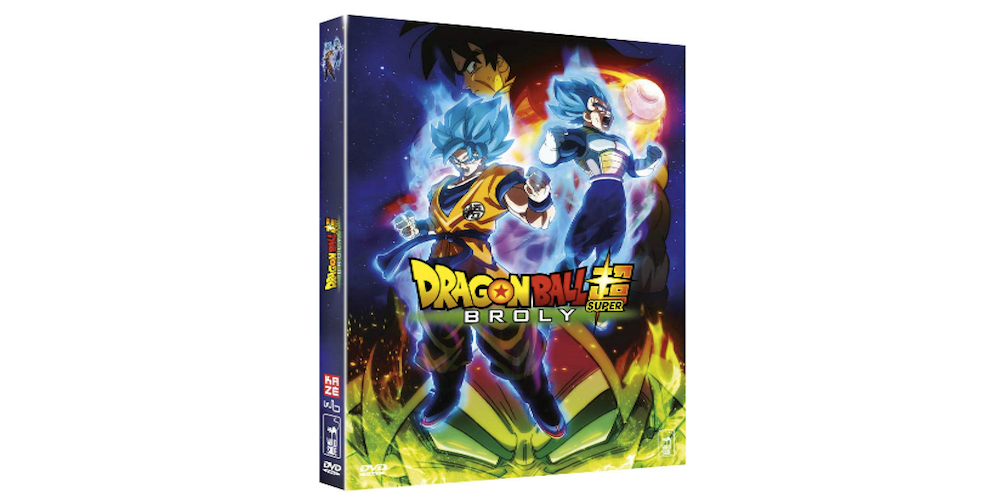 Dragon Ball Super: Broly
amazon
Read More Reviews
Read More Reviews
Read More Reviews
See on amazon
Tokyo Ghoul took the world by storm when it debuted during the summer of 2014. Studio Pierrot does some wonderful work adapting author Sui Ishida's dark fantasy series. Tokyo Ghoul isn't for the faint of heart. This anime combines several genres such as horror, psychological thriller, action, and drama to great success.
Firstly, Tokyo Ghoul's opening theme is widely regarded as one of the best opening themes of the past decade. The song titled "Unravel" performed by Toru Kitajima has since reached iconic status. It is a wonderful way to captivate the audience at the onset of each and every episode.
Tokyo Ghoul follows protagonist Ken Kaneki as his modest world suddenly changes forever. In this world, mysterious creatures called "ghouls" live alongside humans. Society is split between these two factions. The originally-human Kaneki finds himself split between these groups after an accident turns him into a human-ghoul hybrid.
Kaneki is the stereotypical anime character that goes from shy teenager to powerful kingpin. Although this setup lacks originality, Kaneki's journey is far from routine. Sitting on the fence of opposing ideologies, Kaneki has a unique perspective that can be used to unite the two types of species. Although Kaneki's empathetic nature wishes for a better future, he realizes he is powerless to change the status quo. Kaneki's character arc is one of desperation, struggle and freedom. In order to gain great power he sacrifices his sanity. This produces an awe inspiring 12th and final episode.
The animation is incredible. It perfectly highlights the gritty darkness of Tokyo and its inhabitants. The gore is well-utilized and avoids feeling like a gimmick. The subject matter is quite profound as characters often display sensibility and madness all at once. Tokyo Ghoul's one major flaw is pacing. Studio Pierrot distastefully crams 60 chapters into 12 episodes. This results in a lack of world-building that would have increased the viewer's interest.
Read More
Key Features
Horror anime
Dark and gritty animation
Well written focus on societal divides
Specifications
Genre: Animation, Action, Horror
Language: English
Number of Seasons: 4
Debut Date: July 3, 2014
Studio: Pierrot
Pros
Fantastic animation
Well utilized gore
Captivating protagonist
Opening theme
Cons
Disastrous pacing
Series flops after season 1
Buy This Product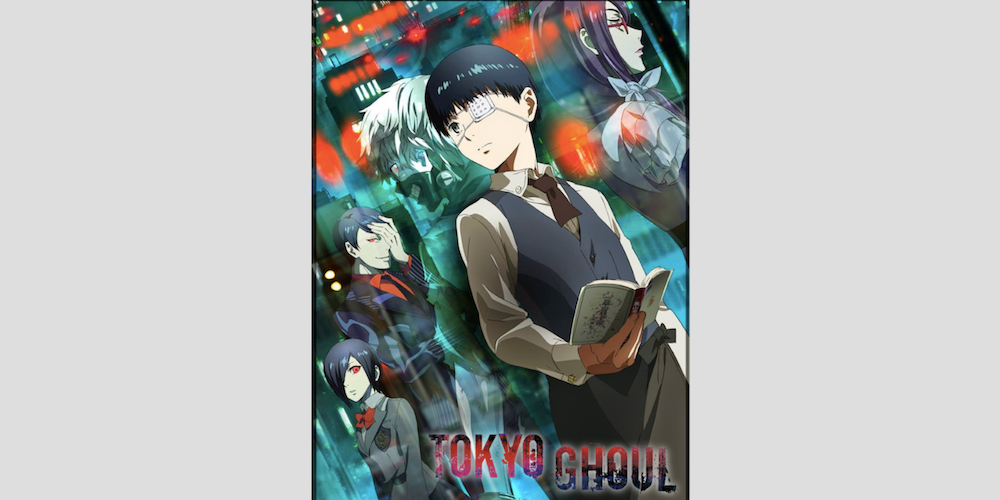 Whether you believe subtitles to be a tedious addition or prefer the familiarity of the English dialect, there are multiple reasons to watch dubbed anime. Yet, regardless of preference, there are still reasons why dubbed anime can be equally as great as non-dubbed anime..
Animation
Many anime derive their art style from the manga they aim to adapt. However, it is up to the studio to bring that vision to life, just as is the case with live-action TV shows. The quality of anime is directly impacted by the value of its animation. Colors, motion fluidity, and clarity are all important details to take note of. These are make-or-break details. Far too many anime have been hindered by subpar animation. Anime studios usually operate under a small budget and employees work under incredible amounts of stress. When it comes to anime films, there is even greater expectation due to the increase in budget. It is clear to see that the role of animation is pivotal in judging stellar anime.
Music
Excellent music is the unacknowledged hero of the anime world. Music and sound in general have the ability to cast a spell on the viewer. These elements are the backbone of an immersive experience. If the goal is to mesmerize the viewer, then music is the key to reaching that goal. An anime series will typically have an opening theme and an ending theme. This can vary for films, however, the idea remains the same.
Memorable opening themes can stick with viewers for years. These themes are a great way to capture the essence of the anime. The music present within the series is also a vital component. These sounds can be utilized to enhance moments of suspense or excitement. Finally, sound effects can provide authenticity for an animated world. Sharp sound effects such as raindrops or the sound of humming cicadas can effortlessly provide a project with a sense of realism.
Characters
Lively characters can make up for lack of quality elsewhere. With a multitude of genres at our disposal it is only natural to come across an array of characters. Getting the audience to care for certain characters is no easy task. Popular anime has gifted us iconic characters that are recognizable even to those who do not watch anime. Characters such as Goku or Luffy have won the hearts of generations of viewers. It's okay for One Piece or Dragon Ball to drop the ball occasionally. As long as we have these eternal figures, it is worthwhile to stick around.
On the other hand, incredible characters can elevate lesser-known anime into the realm of the most legitimate of anime. Take Koro Sensei as an example. Assassination Classroom's storytelling delves into contrived territory after a few episodes. However, you'll be coming back time and again to witness the greatness that is Koro Sensei. His charming personality and quick-witted humor make the series a must-watch.
FAQ
Q: Is It Bad to Watch Anime Dubbed?
Ultimately, the age-old debate regarding dubbed anime or subbed anime comes down to personal preference. Those who have enjoyed anime for a very long time will likely tell you that anime is meant to be watched in its original form. However, for a large majority of viewers in North America, reading subtitles and enjoying the action at the same time is quite difficult. Hence, many English-speaking viewers prefer the dubbed version. There is nothing wrong with watching the best dubbed anime. In fact, sometimes English voice actors can bring forth nuances that were absent in the original Japanese performance.
Q: How Long Does It Take for an Anime to Get Dubbed?
Unfortunately for those who are looking to enjoy the best dubbed anime, the wait times can prove lengthy. The process of developing an excellent anime dub is far from simple. On the production side of things, much of the work that goes into creating the original anime must be executed with English voice actors. To begin, a cast must be chosen and hired. Next, the scripts must be translated to the dubbed language. Then the cast of voice actors must record and perform their lines. Considering that most anime seasons run between 12 and 24 episodes, this process can take a considerable amount of time. On average, an anime dub will be released three weeks to a month after the airing of the original.
Q: Why Is Dubbed Anime So Hated?
Dubbed anime is a polarizing topic. This is mainly due to the fact that avid anime watchers enjoy debating the benefits of watching anime in its original form. Anime purists will insist that dubbed versions fall short of the mark. In many ways, these individuals act as gatekeepers. There's no denying that both sides have valid arguments. For one, the original voice acting cast best portrays the characters on display. However, insisting that all individuals should conform to watching subbed anime is a silly notion. Those who enjoy dubbed anime should enjoy what it has to offer without a feeling of guilt.
Q: Do Anime Dubs Come in Several Languages?
As anime grows in popularity as a global form of entertainment, so does access to dubbed anime. Due to the fact that English is recognized as a language in many countries across the globe, English dubbed anime is certainly one of the most popular dubs. However, an anime can get a dub in a number of different languages. In recent years German and French anime dubs have risen in popularity as more and more countries openly embrace anime as a form of entertainment. In fact, several of the top anime streaming services offer English, French and German dubs of popular anime.
Q: What Are the Best Anime for Beginners?
There has been much debate regarding the ideal introduction to anime. Luckily there are several correct answers to the question of ideal starter anime. Some of the criteria that make a great beginner anime include a simple yet binge-worthy plot as well as a fast-paced first season. Oftentimes those new to anime are put off by a slow buildup of events. Thus picking an anime with a strong first season is essential to please the new viewer. A great example of offering a strong opening sequence is Attack on Titan. This anime starts off with a bang and is often suggested to those as an introduction to anime.
Q: What Is Anime Based on?
Anime source material can vary. For the most part, anime is based on Japanese manga. A manga is essentially a Japanese comic book. Although this isn't an entirely accurate comparison it does the trick of describing the gist of a manga. A manga is written by its mangaka. Oftentimes only manga with a considerable amount of source material is adapted. Animation studios bring manga to life. It is common to see the mangaka work in tandem with the studio to bring their vision to life. It is generally believed that sticking to the source material and creating a faithful adaptation is the best course of action.
We hope you like the items we recommend! CBR has affiliate partnerships, so we receive a share of the revenue from your purchase. This won't affect the price you pay and helps us offer the best product recommendations.
Share this Buyers Guide
About The Author