Naruto Gals, the figure series that features female characters from the hit show Naruto, is adding a familiar face to its lineup! Tsunade, the Fifth Hokage of the village of Konoha, will be released by MegaHouse in June 2017!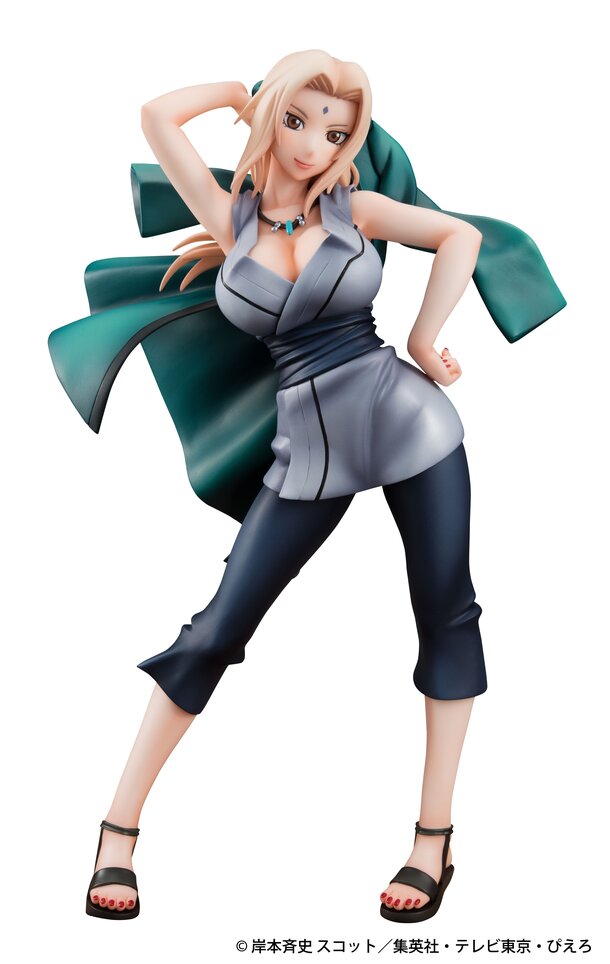 Powerful and gorgeous - these might be just a couple of the words that jump out to you with one glance at this beautifully sculpted figure! Tsunade strikes a playful yet sexy pose with her coat thrown over her shoulders and a coy smile. (And just to make the pose even more playful, the coat is removable!)
Whether you're a fan of those voluptuous curves, the A+ nail job on her hands and feet, or the appeal of a character who embodies what it means to be powerful yet feminine, you're sure to be charmed by that inescapable gaze!
If the powerful women found throughout the Naruto series gets your blood pumping, check out more characters already released in the Naruto Gals line.
Product Details
■ Name: Naruto Gals Tsunade
■ Price: ¥9,250 (plus tax)
■ Specifications: Painted, non-articulated figure
■ Height: approx. 200 mm
■ Release: June 2017
■ Copyright: ©Masashi Kishimoto / Shueisha / TV Tokyo / Pierrot