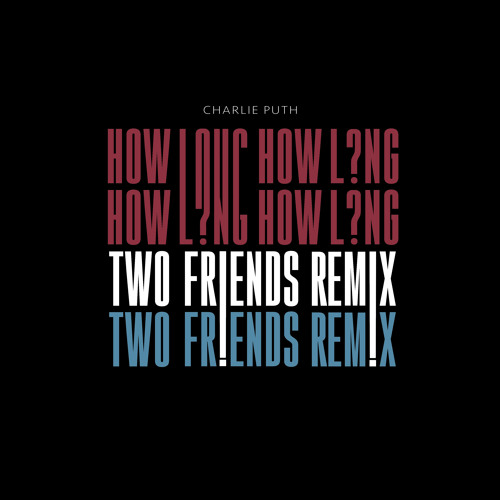 Charlie Puth – How Long (Two Friends Remix)
Everyone's favorite Two Friends may have been killing it lately with their original tracks like their most recent track for charity, ''. But that doesn't mean they've let their remix game fall behind. And just to prove it, they're starting f 2018 by remixing Charlie Puth's pop hit, 'How Long', and turning it into something so much more.
If pop really isn't your thing, don't worry. Matt & Eli successfully transform the pop original into something totally danceable. Right from the beginning you can hear the work gone into the sound design. By the time the chorus hits they really kick it up a notch take the track into the realm summer festival hits. And top it f, they're dropping this remix as a free download. So be sure to grab your copy in the link below and be on the lookout for their next killer hit.
Charlie Puth – How Long (Two Friends Remix) |