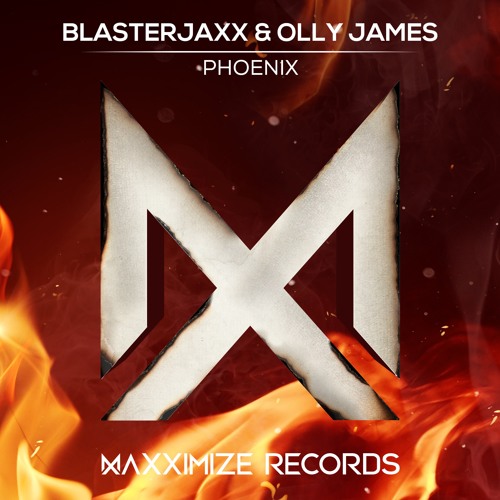 Blasterjaxx & Olly James – Phoenix (Preview)
Blasterjaxx has been on the move with releasing killer new music which never fails to impress fans. Now, the duo collabs with Olly James on their upcoming single "Phoenix". The ficial track release will be dropping on Monday, January 15, 2018  Maxximize Records. The track is filled with powerful synths, hard beats, and an explosive drop. With this amount energy, the song will definitely keep you up on your feet.
"Phoenix" showcases an electro house vibe that leaves fans pumped and ready to roll. The first verse starts f slow then progresses with the high synths and bass. Next, the build upholds the excitement as you anticipate for the drop to hit. The drop explodes with a fast tempo and booming rhythm that ends with a bang. Blasterjaxx and Olly James captured the attention many listeners that are instantly digging their work art! Check out the preview to "Phoenix" and let us know what you think.
Blasterjaxx & Olly James – Phoenix (Preview)