TMS Music is gearing up to simultaneously release the original soundtracks of All Out!! and Trickster: From Edogawa Ranpo's The Boy Detectives Club on Mar. 8!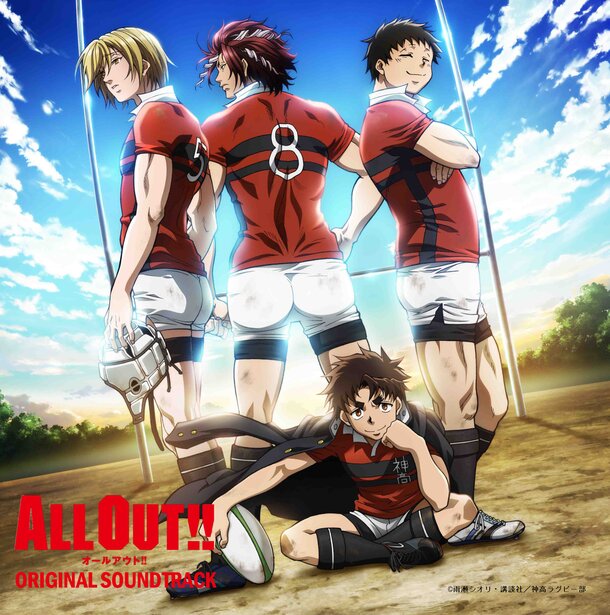 All Out!! Original Soundtrack
Team-max, a group that's handled compositions for Naruto and Fairy Tail, will also be handling the All Out!! original soundtrack! Listeners might just recognize the styles of drummer Hiroshi Motofuji and the members of Yaiba while enjoying wonderful music performances from exciting and memorable anime scenes. A booklet with Team-Max interviews is also included.
■ Details
Tracks: 40
Item #: TMS-348
Price: ¥2,800 (plus tax)
Label: TMS Music
Trickster: From Edogawa Ranpo's The Boy Detectives Club Soundtrack
Popular musician Yuuki Hayashi will be handling the original soundtrack of Trickster. He's worked on an extensive list of dramas and anime, including Haikyu!!, My Hero Academia, Asa ga Kita, Strawberry Night, and Legal High. Complete editions of all the compositions he's produced for the series will be included, along with arrangements from Gackt's "Kimi Dare no Boku de Iru Kara" (the opening theme of the first season) and Azusa Tadokoro's "1 Hope Sniper."
■ Details
Tracks: 47
Item #: TMS-349
Price: ¥2,800 (plus tax)
Label: TMS Music
© Jordan Morisugi / Trickster Production Committee