An epic battle among demons, magic spells, and the power of friendship... The TV anime series Zatch Bell! (or Konjiki no Gash Bell!! in Japanese) is packed with scenes that will make you laugh, cry, and put you on the edge of your seat as you cheer your favourite characters on! The demon Kanchome and his human partner Parco Folgore are two of the series' main characters, and they've been recreated as part of MegaHouse Corporation's G.E.M. Series of figures aimed at women. Pre-orders for the G.E.M. Series Zatch Bell! Kanchome & Parco Folgore figures started on Thursday, Jan. 12, and the figures will be released in late June.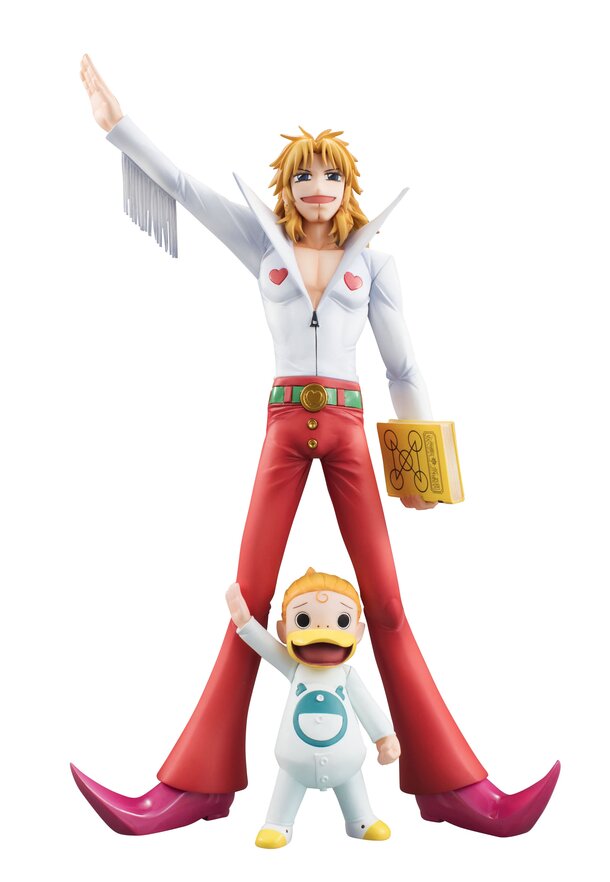 These Kanchome and Parco Folgore figures are the second characters to join the G.E.M. Series Zatch Bell! figure collection. In the Zatch Bell! anime series, Parco Folgore is an Italian superstar who's famous all over the world. This Parco Folgore figure shows off the character's tall stature and pert butt, and his adorable face complete with that unique cleft chin has also been captured perfectly. His demon partner Kanchome is looking seriously cute, too! Makoto Raiku, the writer and illustrator of the Zatch Bell manga, supervised the production of these figures, ensuring that the vivid colours from the anime series have been faithfully recreated. Each figure has a ball-jointed neck, so you can have fun putting them in all kinds of poses!
Pre-orders are currently open for the Zatch Bell and Kiyo Takamine figures, too, so why not display them all together and really bring the world of Zatch Bell! to life? There are also figures of Victoream and Brago and Shelly Belmont in the works, so you can definitely expect great things from the MegaHouse Zatch Bell! figure series!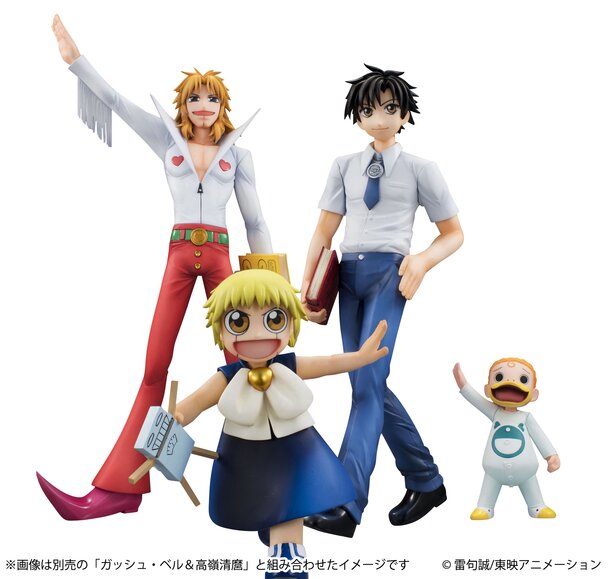 Product Details
Name: G.E.M. Series Zatch Bell! Kanchome & Parco Folgore
Price: ¥7,800 (plus tax)
Specifications: Set of 2 painted and completed action figures and 2 exclusive stands
Height (approx.):
・Kanchome: 85 mm | 3.3"
・Parco Folgore: 195 mm | 7.7"
Available at: Hobby shops across Japan and wholesale stores (pre-orders now open online)
Release: Late June 2017
Copyright: ©Makoto Raiku / Toei Animation